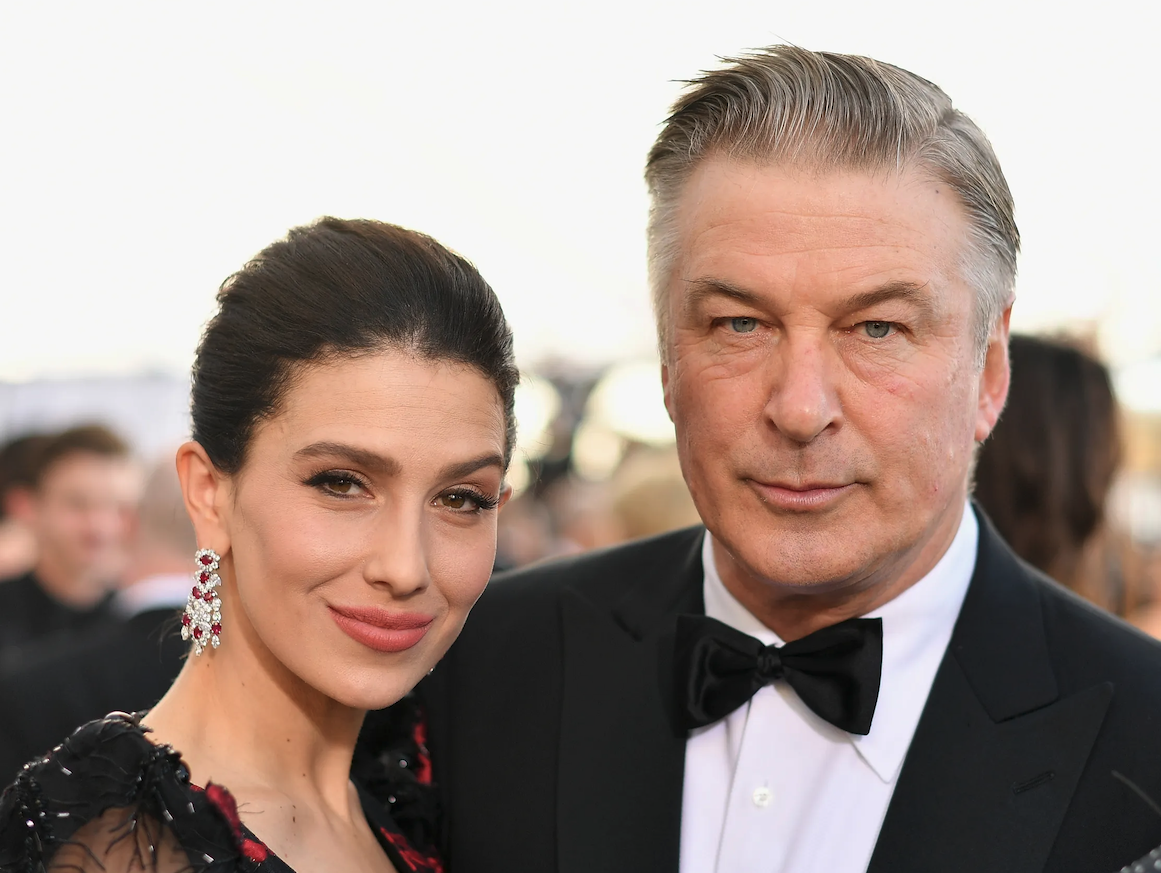 It looks like Alec Baldwin is desperate to get this movie done no matter what it takes. There's a new report that suggests the Hollywood actor is willing to do whatever it takes for Rust to be completed despite the fact that he's been charged on two counts in connection to cinematographer Halyna Hutchins' death. Here's what you need to know.
Alec Baldwin Is Still Trying To Finish His Movie Rust Despite Possible Jail Time
According to Variety, Baldwin is still playing the lead role in the film, even though he held and reportedly shot the gun that killed Hutchins on the set of the movie back in October of 2021. Production has now shifted from New Mexico to Montana and will start back up during the spring. Hutchins' widower, Matthew, is an executive producer of the film.
The production recently released a statement from Richard Gray, Carter Boehm, and Colin Davis. It reads: "The dedication and passion of the entire 'Rust' production team to honor Halyna's vision has deeply moved us. We've learned so much about Halyna as a friend and colleague, the depth of her artistry, and the lasting impact she had on so many. We are honored to play a role in the realization of her vision and to carry forward her inspiring legacy through championing this film."
Joel Souza, who was also shot by Alec Baldwin but survived, added a statement of his own that said: "I am deeply grateful to Richie, Carter, and Colin for the invitation to the Yellowstone Film Ranch in Montana. Their unwavering friendship, support, and now partnership in completing 'Rust' and honoring Halyna means the world to me and our entire production team. The beauty of Montana surpasses words, and the warm hospitality and kindness extended by everyone I've met has been both humbling and inspiring. It is a privilege to work with such great partners as we see this through on Halyna's behalf."
What's Next For Alec Baldwin?
For Baldwin, one of the counts is for involuntary manslaughter, in which prosecutors will have to prove there is underlying negligence. The other charge is involuntary manslaughter in the commission of a lawful act. Baldwin could face up to five years in prison. So far Baldwin himself has not made any additional comments about the matter.
Tell us celebrity gossip fans, how do you feel about this story? Contribute to the buzz by dropping us a line with your thoughts in our comments section below. Also, come back here for all the latest news about your favorite Hollywood and reality television stars right here.