The Young and the Restless Spoilers UPDATE Tuesday, February 7: Victor Blows Molten Lava, Sally's Secret Exposed?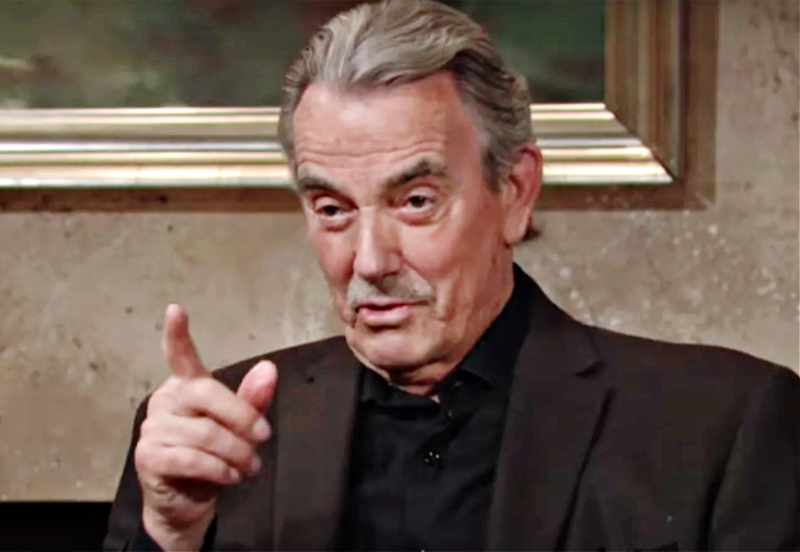 The Young and the Restless (Y&R) spoilers for Tuesday, February 7 reveal that the Newman family is on the hot seat in Genoa City, Wisconsin. The Great Victor Newman (Eric Braeden) does not tolerate loss or betrayal well and when he discovers that his latest sneaky partner in crime has bailed, he will blow like a Hawaiian island volcano.
Last week Kyle Abbott (Michael Mealor) was all in with Victor to bring about the downfall of a man he saw as his inferior. Once his dad Jack Abbott (Peter Bergman) caught wind of the scheme, Kyle folded like a cheap umbrella and now Victor is left holding the proverbial paper bag which will make him all kinds of angry.
The Young and the Restless spoilers: Tuesday, February 7 Brings Paternity Drama
But first let's discuss the woman Victor hates with the passion of a thousand suns: Sally Spectra (Courtney Hope). The redhead has a paternity test appointment and either way the baby daddy is Victor's son! She lets her bestie Chloe Mitchell (Elizabeth Hendrickson) know about the test but this could backfire on her.
Chloe can get carried away and exuberant and it could be that she spills more than she should, causing a meltdown with Baby Daddy Candidate #1 Adam Newman (Mark Grossman). Baby Daddy Candidate #2 Nick Newman (Joshua Morrow) has to rescue Sally from a tense situation in the coming days, and it could be that the DNA test has everyone on edge.
Y&R spoilers: Tuesday, February 7 Brings Sally Discomfort
Ironically it was Nick Newman who told Adam Newman that Victor was scheming against him. Later Adam snitched to Jack who then forced Kyle to shut down his alliance with Victor. This sets up Jack for some revenge on Victor's part.
Explosive show spoilers tease that Victor wants Jack to pay for his botched alliance.
But Jack will get two nasty shocks when he also realizes that Kyle was not entirely honest about what he got up to with The Mustache. Kyle was stopped before Jabot was in danger, but Jack blows his stack when he discovers what Kyle could have eventually done had his cover not been blown. Bad boy!
The Young and the Restless spoilers: Tuesday, February 7 Teases Kyle's Comeuppance
But the worst part of his shenanigans is that Kyle will face the wrath of Jack, PLUS come into some scolding from his wife Summer Newman-Abbott (Allison Lanier) who is already unhappy with his mama drama involving Diane Jenkins (Susan Walters).
Be sure to catch up on everything happening with Y&R right now. Come back here often for The Young and the Restless spoilers, news, and updates.