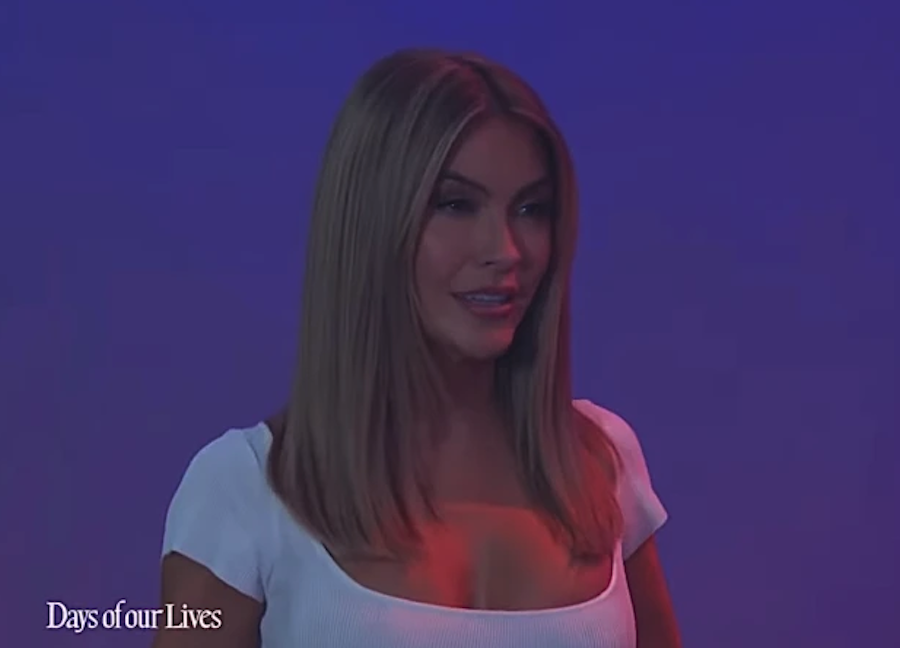 While the world might think that she's gone, it seems like she's making a comeback… from the dead! Days of Our Lives spoilers say that Chrishell Stause is back in Salem, but it's not exactly what you may be thinking. Keep reading below for all of the spoilers you need to know.
Days of Our Lives Spoilers: Chrishell Stause Is Back On DOOL
According to the latest DOOL spoilers, Kate realizes that she's in a very dark place when she tries to find someone to talk to. And wouldn't you know, the first person that she runs into is Jordan Ridgeway, played by Chrishell Stause. Much to her surprise, Kate finds out that she's in Purgatory! Talk about a twist of events. We certainly didn't see that coming.
Needless to say, it didn't take long at all for both Days of Our Lives fans and critics to weigh on this new promo. Many comments included, "Shouldn't Jordan have left Purgatory for Hell by now? How long do you get to stay there? And wouldn't a better foe for Kate to meet be her abusive ex, Curtis Reed? I bet Nick Benedict would come out of retirement for a few episodes," along with, "Heaven hell and purgatory look like high school play sets. I wish they went over board if we are forced to watch 3 women in those 3 places. It would be awesome to see Kate struggling in a dark and desolate space for Purgatory which is the mid point between heaven and hell where you work off your sinful past. (Robin Williams did a film years ago called WHAT DREAMS MAY COME and those 3 places were depicted wonderfully. But this is days. All cheese, no crackers."
Days of Our Lives Spoilers: No One Is Buying This Ticket Straight To Hell
Another critic wrote, "Well, when they are trying to do an Oscar production on a TANF budget… The Writer should write to what Ken Corday can afford. Cause when your scenes start looking like a high school stage play. Oh, how the mighty have fallen. I often think of that film and how Robin ended his life and in the movie that is where you end up, Purgatory, for all eternity if you end your own life. It always makes me sad."
Of course, fans will have to tune in each and every day to find out what will happen next! In the meantime, let us know what you think by leaving us a line with your thoughts in our comments section below. Days of Our Lives airs weekdays on the Peacock network. Check your local listings for times.
Be sure to catch up with everything on DOOL right now. Come back here often for Days of Our Lives spoilers, news and updates.