General Hospital Spoilers: Nikolas Uses Carolyn And Tells Esme That He's The Daddy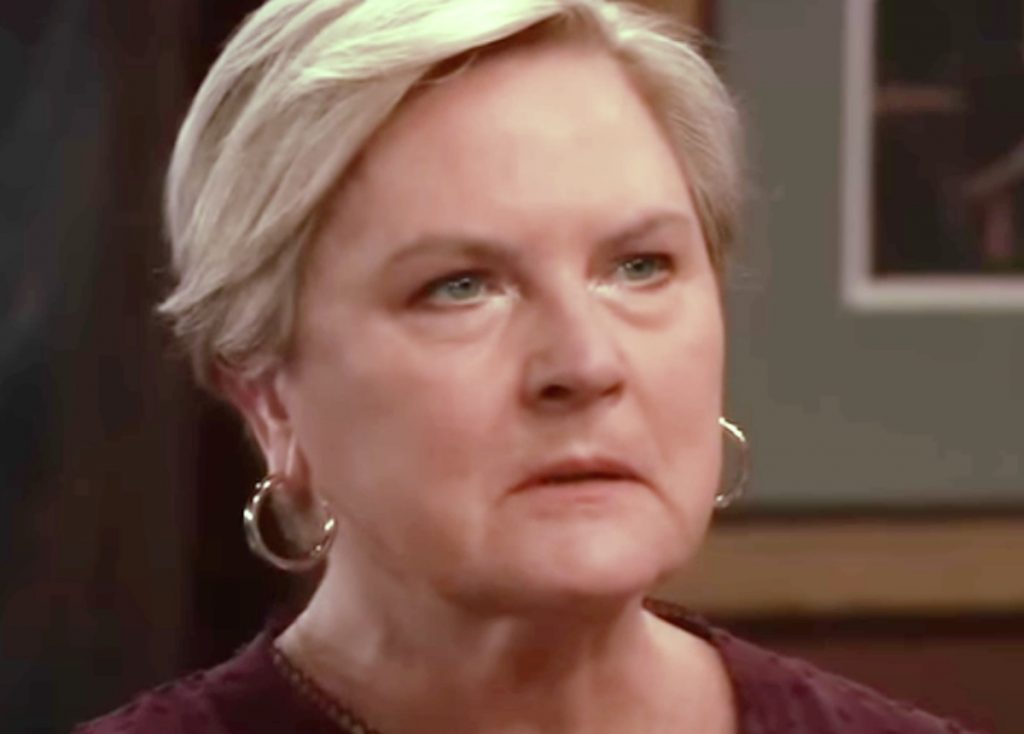 General Hospital spoilers say that this is a confession that we certainly didn't see coming. According to the latest edition of Soap Opera Digest, Nikolas brings Carolyn to Spring Ridge, hoping that she will use the techniques that she once used on Elizabeth to make sure that Esme's memory loss is a permanent one. Keep reading below for everything you need to know.
General Hospital Spoilers: Nikolas Uses Carolyn And Tells Esme That He's The Daddy
Actress Avery Pohl, who plays Esme on the hit ABC soap, tells the publication in a new interview, "Esme doesn't have any idea of what it is Nikolas wants Carolyn to do. She's barely even met the man at this point."
General Hospital spoilers say that she dodges a bullet when Carolyn realizes that Esme is pregnant, causing her to abruptly end their meeting. Denise Crosby, who plays Carolyn, admits that the buck certainly stops there. That's because she doesn't want to make the same mistake with Esme as she did with Elizabeth. She said, "She's not going to cross the line and wreck someone's life the way she feels like she's wrecked her own daughter's life."
General Hospital Spoilers: Will Nikolas Get Away With This?
General Hospital spoilers say that Nikolas then throws Esme's life into a loop when he tells her that he is the father of her baby and not Spencer. It's a piece of information that certainly blows Esme's mind for many different reasons. Avery Pohl further explains, "That is overwhelming information and she doesn't know how to process it. She's baffled, she's uncomfortable. Not only is she finding out that she had this weird relationship with this man, but she's going to have to raise the by-product of it! It's a lot to come to terms with."
Talk about a twist that no one saw coming, right? Then again, if there's anyone who might be able to figure all of this out on her own, it's Esme. Needless to say, General Hospital fans will have to tune in each and every day to find out what will happen next! Let us know what you think by leaving us a line with your thoughts in our comments section below. General Hospital airs weekdays on the ABC network. Check your local listings for times.
Be sure to catch up with everything on GH right now. Come back here often for General Hospital spoilers, news and updates.