General Hospital Spoilers UPDATE Thursday, July 27: Favors Asked, Surprise Visits, Future Plans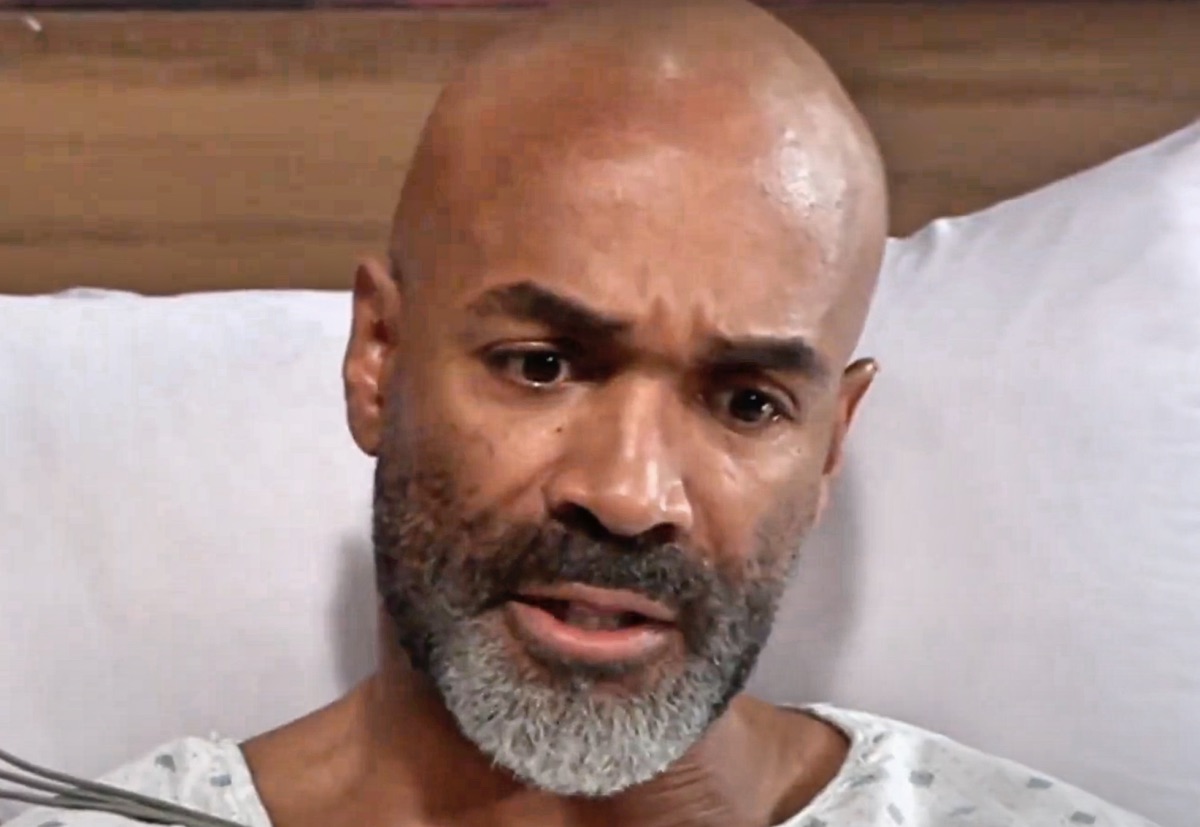 General Hospital spoilers and updates for Thursday, July 27 tease favors asked, surprise visits and future plans. Curtis Ashford (Donnell Turner) asks a favor, Felicia Scorpio (Kristina Wagner) makes a surprise visit, and Carly Spencer (Laura Wright) talks about future plans.
General Hospital Spoilers: Favors Asked
Still in his hospital room at GH after sending Portia Robinson (Brook Kerr) away, Curtis is on the phone in his bed and tells someone he wants to ask a favor. It's quite likely he's talking to a lawyer about getting the annulment from Portia, since he wants no more to do with either her or Trina Robinson (Tabyana Ali). His stubborn pride won't allow him to even have anything to do with his daughter as he considers himself half a man with no legs.
But he won't listen to any reason and won't wait on his doctors to tell him his prognosis. He already knows it from consulting Dr. Web, MD which Portia warned him against.
GH Spoilers: Wise Advice
Elsewhere at the hospital, Portia is still reeling from Curtis' rejection and opens up to Elizabeth Baldwin, (Rebecca Herbst) who gives her wise advice. Elizabeth asks Portia, now that she's had that realization, what is she going to do about it? Probably the best thing for now is to do what Curtis asks-there's nothing she can do to change his heart or mind. Postponing the inevitable isn't going to work, either and maybe after he's had his space and a cooling off period he'll feel better.
General Hospital Spoilers: Family Talk
Meanwhile, Molly Lansing-Davis (Brooke Ann Smith) and Sam McCall (Kelly Monaco) have a family talk about having families. Sam asks Molly how she would feel if she never had kids, to help her gain a perspective. Molly has such a bad case of endometriosis that she can neither produce viable eggs or carry a baby.
TJ Ashford (Tajh Bellow) and she had wanted to have children but now it's impossible on their own. There are other options but they're not sure they want to use them.
GH Spoilers: Suspicious Minds
Cody Bell (Josh Kelly) is probably still at Dante Falconeri (Dominic Zamprogna) and Sam's place after spending the night on their couch, and asks someone a question. He asks if that doesn't sound suspicious to them, and he's probably talking about Sasha Gilmore's (Sofia Mattsson) hallucination of him as Cyrus Renault (Jeff Kober). Something is clearly off with that whole scenario, after Sasha made such a good recovery and then reverted suddenly. Dante likely finds it fishy as well, since he knows from experience PTSD doesn't work that way-there has to be a trigger.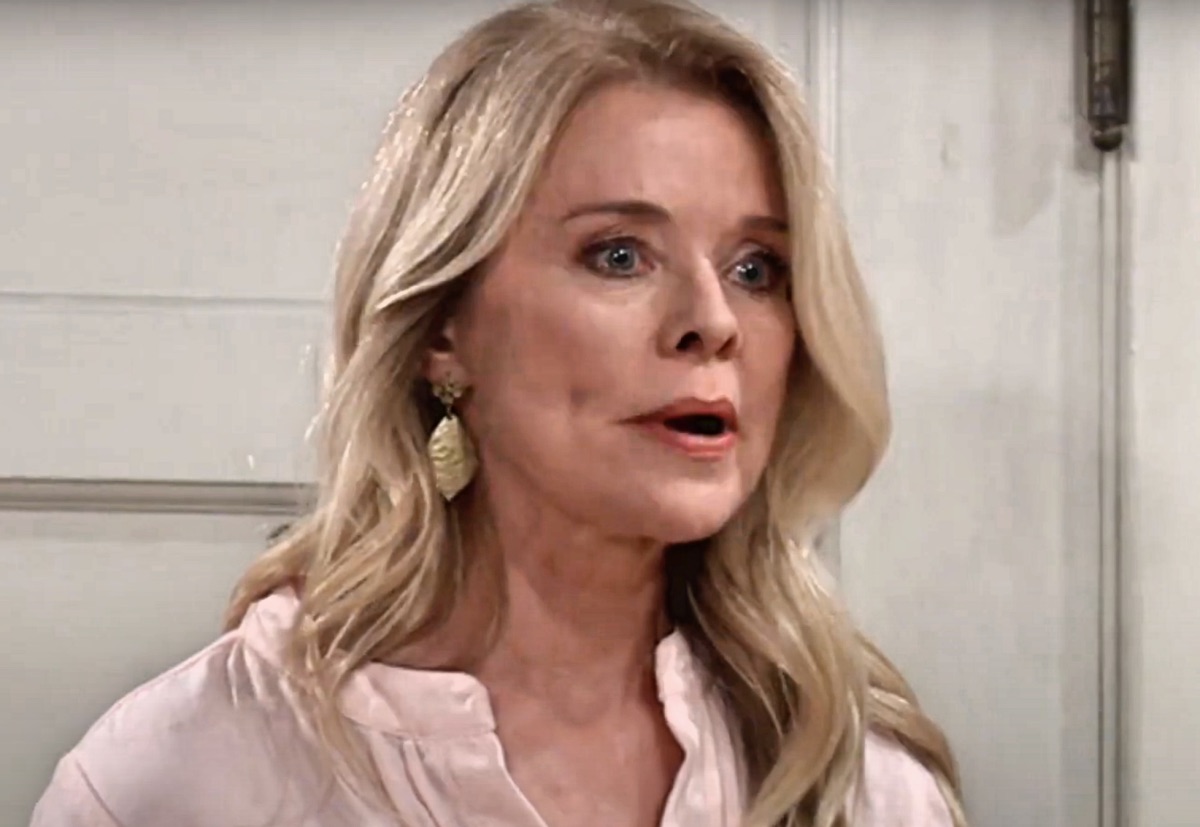 General Hospital Spoilers: Surprise Visits
Felicia Scorpio (Kristina Wagner) pays an apparently surprise visit to Maxie Jones' (Kirsten Storms) apartment and shouts, "what on earth is going on in here"? Maxie is considering a move to a bigger house but Felicia may be out of the loop, having just returned from Pine Valley. She could be seeing a bunch of packed up boxes, on the other hand, she could have surprised an intruder.
It doesn't look like there's an intruder, however, at least not a dangerous one she doesn't know or she'd have her gun out. Maxie might have some explaining to do.
GH Spoilers: Future Plans
Nina Reeves (Cynthia Watros) encounters Carly, and Carly tells her future plans now that she own Kelly's. Nina could certainly perceive what Carly tells her as threatening, and with motives of getting Sonny Corinthos (Maurice Benard) and her half of the Metro Court back. Nina knows Carly has been happy with Drew Cain (Cameron Mathison) but he's in prison for a few years and Carly might believe in "love the one you're with"! However, she manages to remain calm as Carly tells her she's going to get back every single thing she lost.
General Hospital Spoilers: Help Wanted
Sasha, chained to a bed in Ferncliff, wants some help but no one is around and there doesn't appear to be a call button. She's chained to her bed and is shouting, trying to get someone's attention. At the top of her lungs she shouts, "Hello, can someone hear me?"
She looks like all the drugs have worn off and she may not even be sure how she got there or what happened. However, this doesn't look like a frightened Sasha as much as an angry one!
Be sure to catch up on everything happening with GH right now. Come back here often for General Hospital spoilers, news, and updates.