General Hospital News: Anthony Geary Says That Sonya Eddy Was One Of A Kind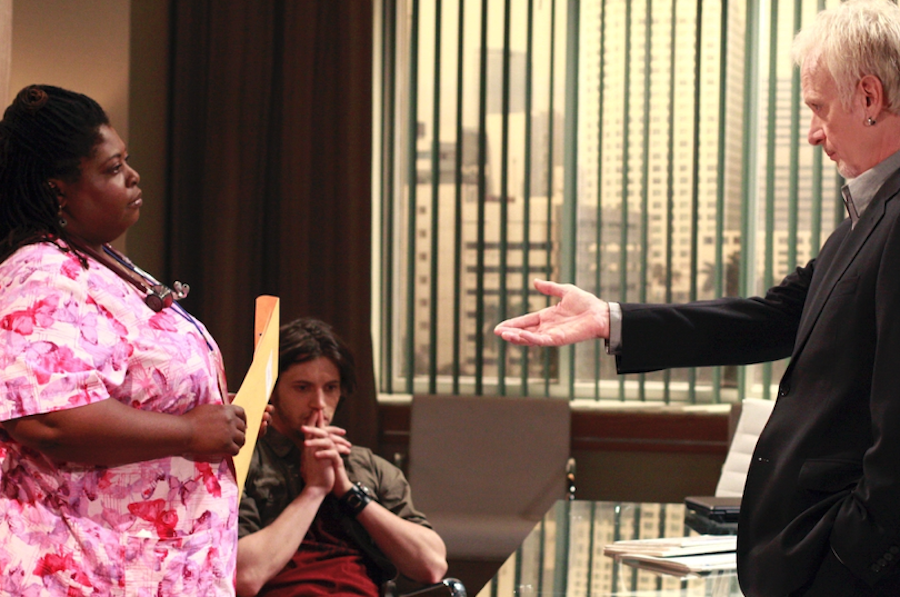 Let's just say that she definitely left her mark on the daytime television world and that her co-stars will never, ever forget her. General Hospital legend Anthony Geary recently shared his thoughts about Sony Eddy's untimely passing. As many fans know already, Sonya passed away at the age of 55 back in December. Here's what he has to say.
General Hospital News: Anthony Geary Says That Sonya Eddy Was One Of A Kind
Because Anthony is one of the few daytime television stars who doesn't share any of his day-to-day commentary on social media, the actor did send an email to Soap Opera Digest to share a heartfelt tribute for Sonya Eddy. In the email, he wrote, "Sonya was the light that banished darkness. Her smile, her lusty laugh, her personal warmth, and open joy held the power to kick the blues out the door and down the block. To work with Sonya was an utter and complete joy. I smiled every time I saw her. Every time."
He continued, "She had the extraordinary ability to banish the blues and make room for you to bask in her sweetness and light until you found your own. I loved rolling around in the cozy freedom of Sonya's laughter. Sonya. Sweet Sonya."
General Hospital News: Anthony Misses 'Sweet' Sonya
Anthony added, "I am so sad you were called away while still so young but I am grateful to have known you, to have worked with you, laughed with you, and loved you. Thank you, Sonya, for your talent, your warmth, your laughter, and your ability to share your great capacity for joy with those less blessed. Missing you, missing a world that includes you, and with so much love and admiration I am forever your fan, Tony Geary."
Sonya began her daytime television career at General Hospital back in 2006 and was much loved by the entire cast. She also appeared in TV shows and films such as "Seinfeld," "Patch Adams," "Reba," "Monk," "Joan of Arcadia," "CSI," "Glee," "Castle" and "Fresh Off The Boat."
Let us know what you think by leaving us a line with your thoughts in our comments section below. General Hospital airs weekdays on the ABC network. Check your local listings for times.
Be sure to catch up with everything on GH right now. Come back here often for General Hospital spoilers, news and updates.