General Hospital Spoilers: Cam Stumbles Upon Joss' Dirty Little Secret — How Will He Handle the Truth About Dex?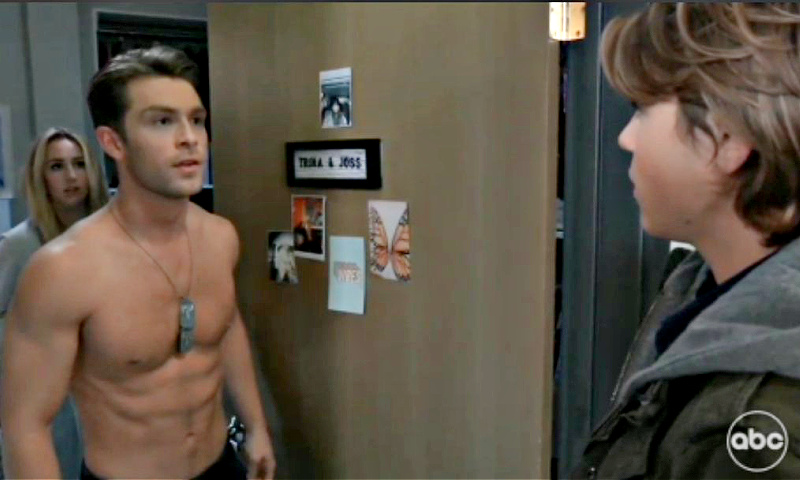 General Hospital spoilers reveal Cameron 'Cam' Webber (William Lipton) is in for the shock of his life when the truth about his break-up with Josslyn 'Joss' Jacks (Eden McCoy) smacks him square in the face. Cam was feeling down about the way things ended with Joss to begin with, but he needed time to process and digest his own emotions before he could possibly listen to any more of hers.
Watching Spencer Cassadine (Nicholas Chavez) lay into Joss for ending things with Cam angered him, and he decided to head over to Joss' dorm room to smooth things over. What was he hoping to find when he got there? Obviously not what he found.
General Hospital Spoilers — Hello, Dex?!
When Cam knocked on Joss' dorm room door and waited patiently for her to answer, the last thing he was expecting to see when it opened was Dex Heller (Evan Hofer), without his shirt on. Every terrible thought Cam could imagine came flooding into his mind at that moment. He won't need an explanation from Joss, because he's going to put this together the same way that Spencer already suspected — Joss' sudden urge to end her relationship with Cam came on the heels of falling for someone else.
Joss will likely skirt around Dex and jump into the hallway with Cam, where he might demand an answer. She will try to drag things out and make it all appear more complex than it is — she cheated. When she confirms as much to him, he could storm off, but she might stop him just in time — not for his own good though, but for Dex's.
GH Spoilers Hint Cam May Have Had Reconciliation on His Mind
Cam will be left wondering why he even bothered to come there, though he won't regret knowing the truth. He's going to be bitter that she didn't think he deserved to know it in the first place, and that might lead to Cam growing curious as to just how long ago he stopped mattering to Joss the same way he had since they were kids.
Their relationship as boyfriend and girlfriend isn't just over — their friendship seems to be, too. He might have been able to get over her being with someone else, but cheating and lying about the circumstances of their break-up are going to cast a different light on Joss and leave Cam struggling to see her as anything but a liar who betrayed him.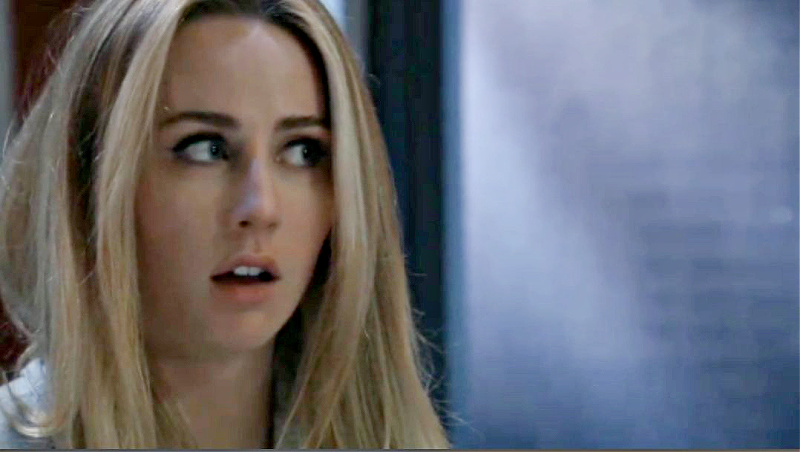 General Hospital Spoilers — The Bearer of Truth
Joss won't be able to explain the truth to Cam without serious concern for Dex's safety, but she might paint it as though she is at risk, too. Dex works for Sonny Corinthos (Maurice Benard) — at least for the time being since he claims it's not going to be a permanent job for him. If Sonny finds out Dex has been hooking up with his stepdaughter, things could go left very quickly.
Joss may plead with Cam to keep quiet about her new relationship and the real reason behind their breakup, which is going to leave him in an awkward position as people like Spencer and Trina Robinson (Tabyana Ali) continue to inquire and ask: "What happened?!" Stay tuned for more General Hospital news and spoilers just ahead.
---
We would love you too SUBSCRIBE to Soap Spoiler's FREE newsletters.  It will be sent to your email inbox twice daily, once at 9:30 AM EST and the other at 6:00 PM EST.
Additionally, you can sign up for Celebrating The Soaps new post FREE notifications which sends a notification to your cell phone when a NEW post goes up.   You will never miss anything that way! You can easily UNSUBSCRIBE HERE!
We LOVE hearing from our fans so please leave us a comment about the show or this article, below!