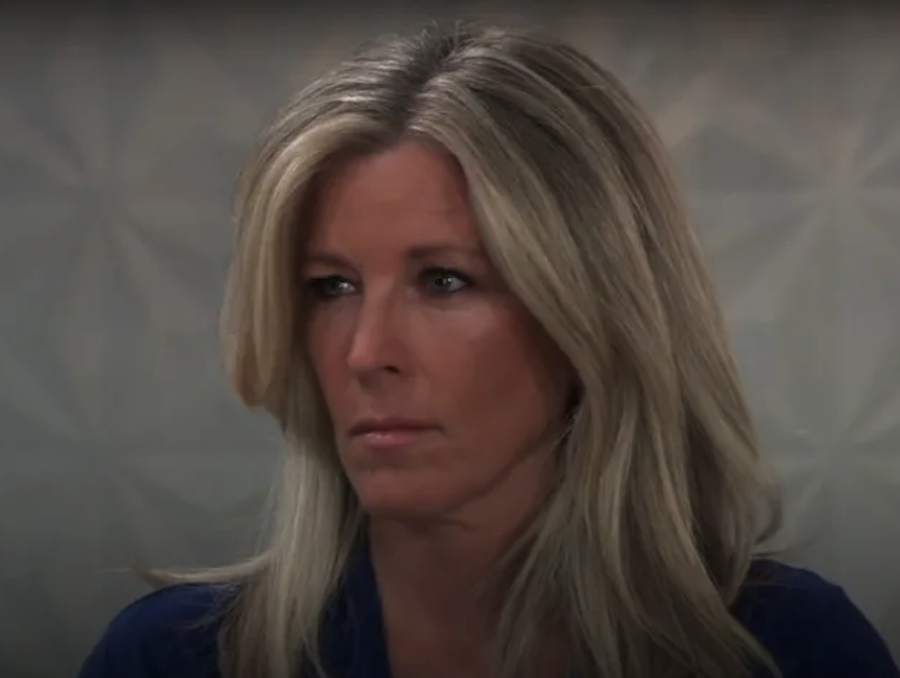 General Hospital spoilers say that a tiger really doesn't change spots, and it seems like Carly Corinthos is the same way. In fact, many fans have noticed that she's just as shady and vindictive as she's even been. Here's what you need to know.
General Hospital Spoilers: Carly Hasn't Changed One Bit
Drew doesn't know that Carly is making sure that Willow doesn't learn the real identity of her parents. That said, Drew tells her that he found a lead, prompting her to form a plan to thwart him. General Hospital spoilers say that Drew tells Carly about everything that he's found so far and that he's also going to brief Willow about his findings. Of course, Carly tries to put a stop to it. But how long she'll be able to thwart Drew with her plans remains to be seen.
Of course, many General Hospital fans sure had a lot to say about the matter on social media. Some comments have included, "New and improved Jacksonville Carly" hasn't changed one iota. Not too long ago, she interfered in Drew's undercover operation and botched it. And even though Drew politely refused Carly's "help" interviewing Denise about the cult, she's deciding (yet again) that SHE knows what's best for everyone."
Another critic wrote, "Let me guess Carly is going to pay that Denise woman to lie to Drew about what she knows. So typical of cujo. I love Roger Howarth. And it obviously looks like the writers realized that they should have put Austin with Britt instead of Maxie. Great chemistry between the two and I really wish that KT wasn't leaving so I can continue to enjoy them more. Dex wanting to take down Sonny sounds very personal. This dude must be tied to Sonny in some way and he's using Mikey to make it happen. I'm going to need Willow to bring that same energy that she brought to Nina to Carly when the truth comes out that Carly knew all along that Nina was her birth mother. But I won't hold my breath though."
General Hospital Spoilers: What's Next For Carly?
Of course, General Hospital fans will have to tune in each and every day to find out what will happen next! For now, let us know what you think by leaving us a line with your thoughts in our comments section below. General Hospital airs weekdays on the ABC network. Check your local listings for times.
Be sure to catch up with everything on GH right now. Come back here often for General Hospital spoilers, news and updates.