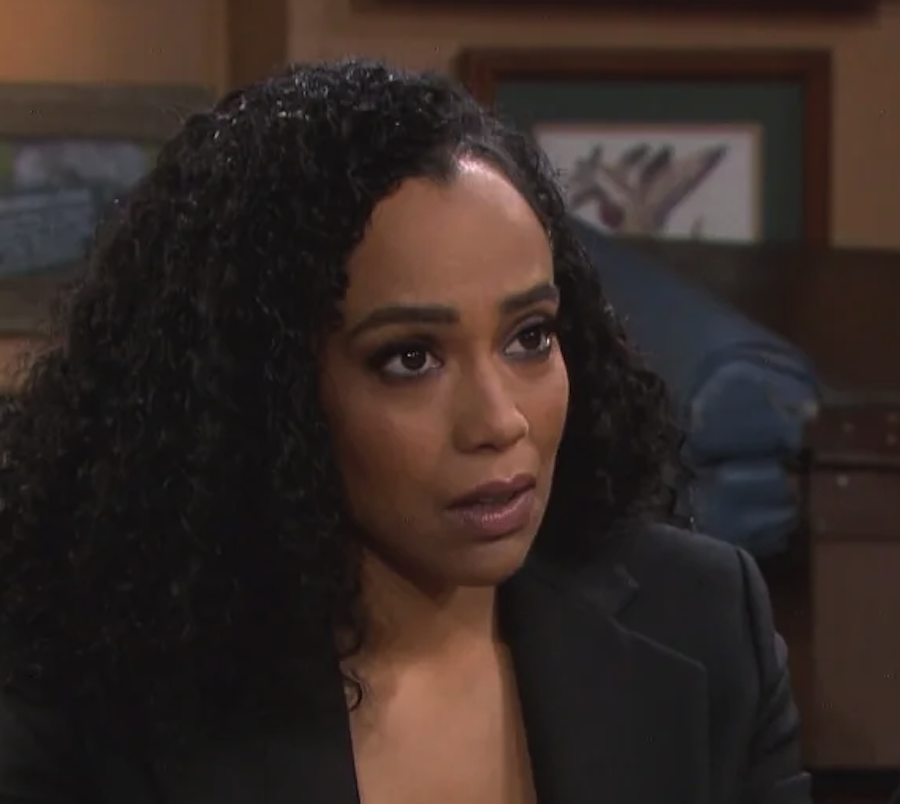 Days of Our Lives spoilers suggest that Jada might not be telling the truth and nothing but the truth. Here's what you need to know.
Days of Our Lives Spoilers: Is Jada Lying About The Abortion?
According to the latest spoilers, Jada tells Eric that she's not pregnant anymore. When he asks if she had a miscarriage, Jada says it was an abortion. And while Eric certainly supports Jada's decision, he's left a little perplexed as to why she didn't tell him anything about her plans.=
Of course, many Days of Our Lives fans sure had a lot to say on the matter. Some comments have included, "I am calling it now, There was no abortion. There were no scenes or anything. She is going to keep it and say that Rafe is the father. I already hate this story," along with, "I know Eric and Nicole are not the brightest, but even they would notice her supposed pregnancy with Rafe is lining up timeline wise with her pregnancy for Eric. If she faked the abortion, her most logical next step would be to leave town so that Eric and Nicole would not be part of the baby's life."
Another fan wrote, "I'm hoping, REALLY hoping, that she did go to the clinic … got scared and left, telling herself she'd go there the next day .. and just tell Eric she had it to kinda 'force' herself to follow-thru with it. But eventually she decides to keep the baby. I really wanted this baby to happen .. and all the future drama it would cause."
Days of Our Lives Spoilers: What's Next For Jada?
There was also this comment, "I dont think she had an abortion. I think she is faking it and in a few weeks say she got preggers again by Rafe this time. Also, I think it's strange and weak writing that Eric, a former priest who is presumably Catholic, would be so thoroughly politically correct. Even if he believes a woman's choice trumps belief in sanctity of human life from conception, one might expect at least some inner conflict about it."
Of course, fans will have to tune in to find out what will happen next! In the meantime, let us know what you think by leaving us a line with your thoughts in our comments section below. Days of Our Lives airs weekdays on the Peacock network. Check your local listings for times.
Be sure to catch up with everything on DOOL right now. Come back here often for Days of Our Lives spoilers, news and updates.