General Hospital Spoilers: Dante Heads to D'Archem Hoping Heather Has a Lead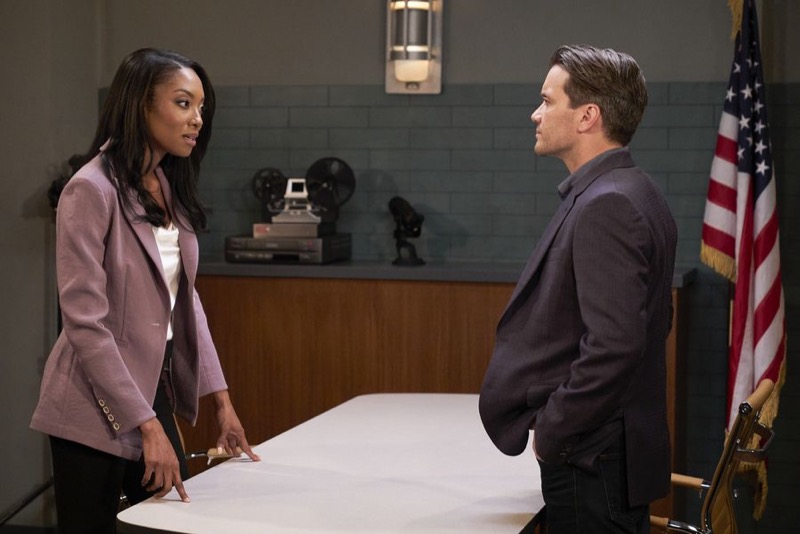 General Hospital spoilers reveals Dante Falconeri (Dominic Zamprogna) has been working Anna Devane's (Finola Hughes) case since the moment she was reported missing from the van that was transporting her from the PCPD to Pentonville when it crashed. After a judge ruled she must be moved without protection, Valentin Cassadine (James Patrick Stuart) joined ranks with Sonny Corinthos (Maurice Benard) to make sure Anna's van was diverted so she could seek safety under Sonny's wing. Dante has suspected his father might be involved since discovering the van was intentionally hijacked by someone who wasn't at the scene after the crash.
General Hospital Spoilers — Anna's Case Grows Cold
Dante has walked the grid around that van one-hundred times. He's done all he can to figure out where Sonny's safehouses are, and it wasn't beneath him to ask his girlfriend Sam McCall (Kelly Monaco) if she knew how to get to any of them. He's tried to put himself in Anna's shoes, and suspects she must be trying to clear her name and investigate Victor Cassadine (Charles Shaugnessy) from a distance. Despite all of his efforts, the case against Anna is growing cold and he has no idea where she might be or how to even begin to find her.
GH Spoilers Indicate Dante is Desperate
Dante hasn't yet circled around Sonny yet and asked to be clued in, but he and Sonny have a bit of an unspoken agreement that they don't meddle in one another's business. Still, apart from asking Sam what she would do if she were Anna, Dante isn't sure which leaf to turn over next. The truth is, he has one potential lead on what happened to Anna, and who drove that van off the road. However, he's not been willing to stoop to that level until now.
General Hospital Spoilers — Heather Knows More Than Expected
Dante is going to head to D'Archem to see one of its most renowned residents — Heather Webber (Alley Mills). Since his exchange with Heather at Kelly's, Dante has realized he didn't milk that opportunity for all it was worth while he had Heather to himself on the way back to D'Archem.
While he did ask Heather for a few details, she was clearly preoccupied with her BLT and fries at the time, as well as reminiscing at Kelly's and marveling over meeting Cameron 'Cam' Webber (William Lipton). When Dante catches up with Heather on her own turf, what might she reveal about her conversations with Anna that day that could give Dante some insight into what happened – especially since Heather appeared to flee the scene before Dex Heller (Evan Hofer) or Anna came to. Stay tuned for more General Hospital news and spoilers as this storyline continues to unfold.