Days of Our Lives Star Brandon Barash Shares A Sweet Photo With His Daughter Harper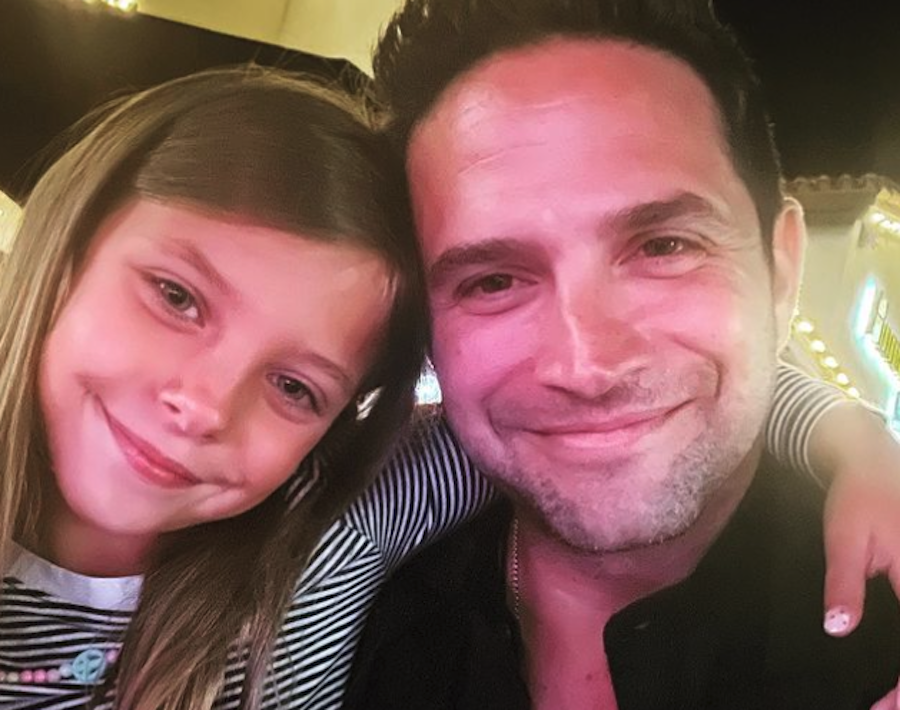 Days of Our Lives star Brandon Barash has had a lot of roles in his life, but if there's one role that he certainly loves the most, it's his role as a father! The handsome actor, who is now playing Stefan DiMera again in Salem, recently shared a sweet photo with his daughter Harper for his Instagram followers. Here's what he has to say!
Days of Our Lives Star Brandon Barash Shares A Sweet Photo With His Daughter Harper
Sharing the most adorable photo of the two of them together, Brandon wrote, "I know, I know — I'm late to the party, but let's be honest…every day is National Daughter's Day."
Many of his fans commented with, "Harper is so lucky to have such an amazing father and you are equally as blessed to have such a beautiful daughter. God bless you both!" along with, "I can see more of you in her now. My oh my she's growing up!"
Meanwhile, Brandon has made it no secret that he loves playing Stefan DiMera on Days of Our Lives again. Speaking to Soap Opera Digest in an interview earlier this month, Brandon says that seeing Stefani and Gabi DiMera together feels like a sweet reunion. He told the publication, "It was like seeing an old friend that had been overseas for three or four years stepping back into Stefan's shoes. It's like, 'Oh, man. Good to see you. Cool…. Now we're going to go see this person…. Oh, wow. I'm seeing this person through different eyes.' Almost like a family reunion of sorts."
Days of Our Lives News: What's Next For Stefan DiMera?
He also said that he and Camila Banus, who plays Gabi on the hit NBC soap, didn't discuss the shift before it happened. When asked if he called her to talk about it, he said, ""No. I think we were just on set one day and I said, 'So you've heard?' She was like, 'Yeah.' I said, 'Well, that will be interesting.' We'll see what happens. We're playing that out now."
Brandon also said that it was pretty easy switching back to Stefan after having played Jake Lambert for the last several years. He said, "It's been easier than I thought, yet it's been a lot more deliberate than I had initially imagined. Playing Jake made me learn a lot more about Stefan than I knew when I was there in the first place. It's almost like seeing an old friend after a long time and really sitting down with that person and listening to them. It's been a joy to play him again. It really has been."
Of course, fans will have to tune in to find out what will happen next! In the meantime, let us know what you think by leaving us a line with your thoughts in our comments section below. Days of Our Lives airs weekdays on the NBC network. Check your local listings for times.
Be sure to catch up with everything on DOOL right now. Come back here often for Days of Our Lives spoilers, news and updates.