General Hospital Spoilers: Portia Confronts Jordan – Is She Lying About Trina's Paternity?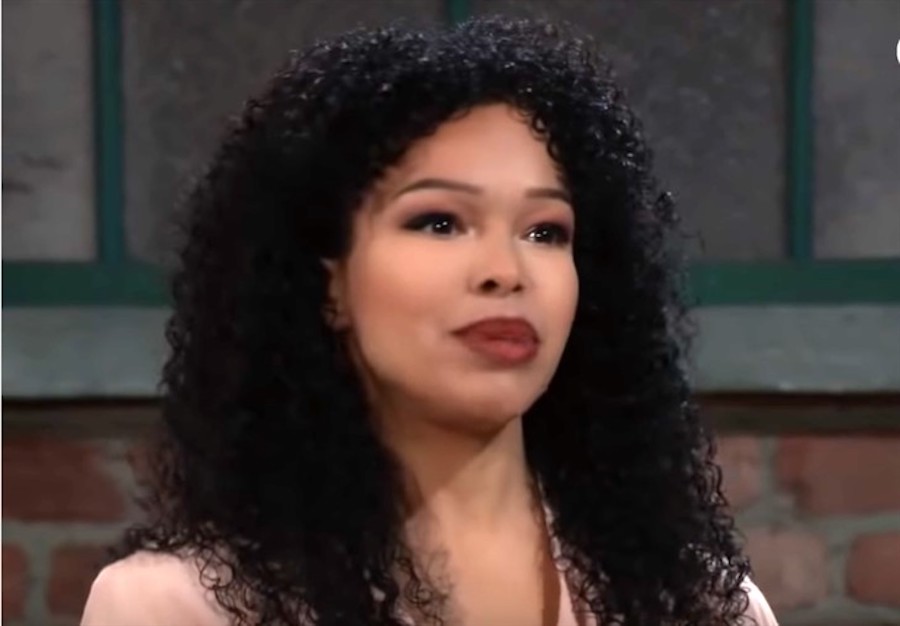 General Hospital spoilers say that Portia wants answers and she's going to stop at nothing until she gets them. In fact, a conversation with Curtis tips Portia off to the possibility that Jordan thinks that she's lying about Trina's paternity. This has prompted an alarmed Portia to try and get the truth out from Jordan. Keep reading below for all of the spoilers you need to know.
General Hospital Spoilers: Portia Confronts Jordan – Is She Lying About Trina's Paternity?
According to the latest issue of Soap Opera Digest, Jordan responds by asking Portia if Curtis is indeed Trina's father. Of course, the conversation gets as tense as you can imagine. Speaking to the publication in a new interview, Tanisha Harper, who plays Jordan, says, "I think Jordan is still toying with the fact that she would still be with Curtis if it hadn't been for all the lies and the secrets she kept from him, and now, Portia is doing the same thing. She is on to Portia, so it's like, 'Let me just come right out with it, because if you are lying to him, he needs to know.'"
Tanisha continued, "Whether it's Portia who tells him or Jordan who tells him, Jordan feels like Curtis needs to know what's going on because she doesn't want to see him hurt again."
General Hospital spoilers also say that Portia doesn't confirm nor does she deny Jordan's accusation, but asks Jordan if she intends to bring her suspicions to Curtis. Tanisha added, "It is on Jordan's mind that she may have to. He's a big boy and he can make his own decision, but before he married Portia, Jordan feels that he needs to know if she is not being truthful."
General Hospital Spoilers: Is Portia Going To Find Out The Truth?
In other words, it sounds like Portia will have to do a little more digging in order to find out the truth. Watch this space.
Of course, General Hospital fans will have to tune in each and every day to find out what will happen next. For now, let us know what you think by leaving us a line with your thoughts in our comments section below. General Hospital airs weekdays on the ABC network. Check your local listings for times.
Be sure to catch up with everything on GH right now. Come back here often for General Hospital spoilers, news and updates.