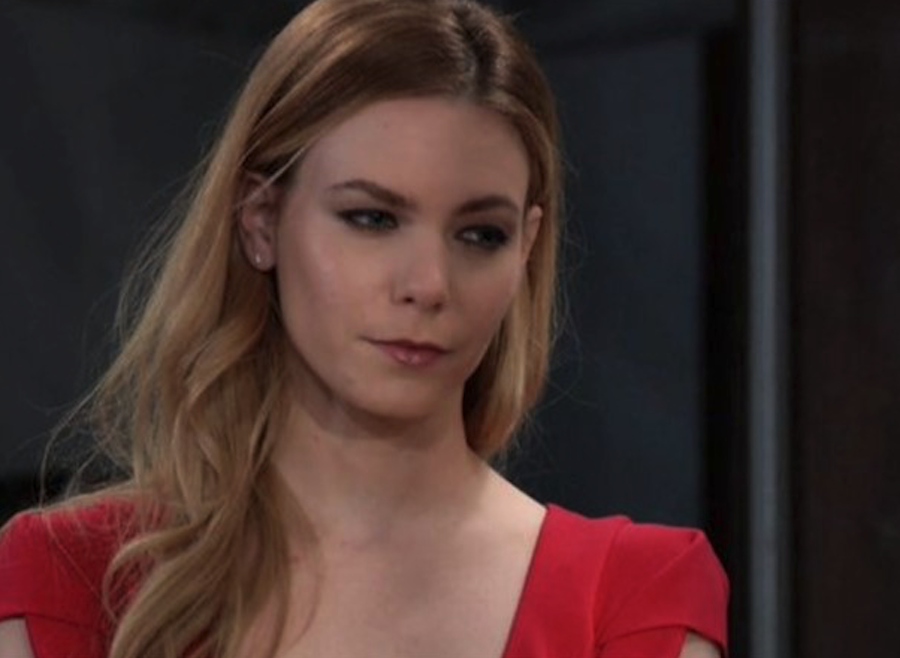 General Hospital spoilers say that this Port Charles vixen might be headed back to where she belongs, and that's at home. In fact, there's some speculation that actress Chloe Lanier might be reprising her role as Nelle after she was spotted visiting the set of the hit ABC soap earlier this week. Here's what you need to know.
General Hospital Spoilers: Is Chloe Lanier Planning A Comeback?
According to the latest edition of Soap Opera Digest, Chloe says that she had a good reason to come back home, so to speak. While she's not willing to give out too many details, she did say: "When Frank Valentini texted me, I was on a plane and he said that h had an idea for something involving Nelle and I was like, 'Oh, okay, cool.' He didn't tell me what it was, but I was like, 'Sure, that sounds great!'"
One she signed on the dotted line to come back, Chloe says that it took a little time to get back into character, and that's mostly because she's been away for such a long time. She said, "I was looking at videos of Nelle online for two days, like, 'It has been two years since I had played this role. What did I even do? What were my speech patterns? How did I walk as Nelle? All of these things that were once so clicked-in for me, I had totally forgotten how to do, but hopefully it translated and I was able to slip back into character the way I did it before. I'm hoping!'"
General Hospital Spoilers: What's Next For Chloe?
Not only that, but Chloe also had to get back into the swing of things when it came to memorizing all of her lines again! She said, "Nowadays, some of the audition sides I get sent are maybe 10 or 12 pages. That's nothing compared to what you have to do on a soap opera! So it had been, you know, two years since I'd done that amount of material in a day. I had quite a few moments of panic! Before I went up to set, I was like, 'I don't know this. I worked on this, I have prepared this, but for some reason, it's just not sticking!' I was definitely having a panic attack about the whole thing."
Of course, fans will have to tune in to find out what will happen next! Watch this space. For now, let us know what you think by leaving us a line with your thoughts in our comments section below. General Hospital airs weekdays on the ABC network. Check your local listings for times.
Be sure to catch up with everything on GH right now. Come back here often for General Hospital spoilers, news and updates.