General Hospital Spoilers: Trina's Verdict Is In – Is She About To Lose Big Time?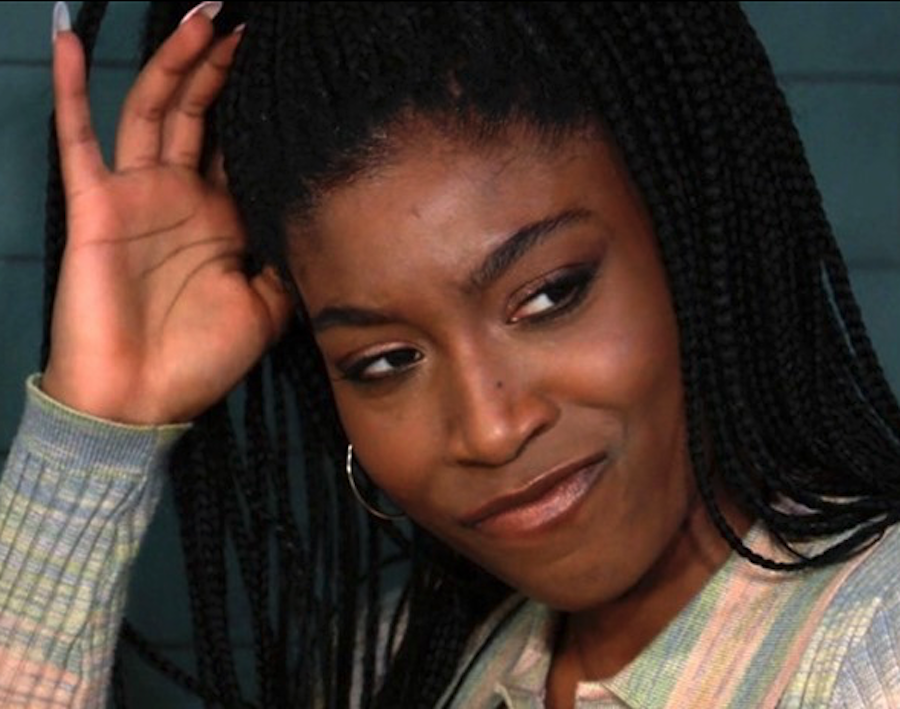 General Hospital spoilers say that there's no doubt that Trina Robinson's stress level is at an all-time high, especially now as the jury has completed deliberations in her trial and are about to hand down a verdict. Keep reading below for all of the spoilers you need to know.
General Hospital Spoilers: Trina's Verdict Is In – Is She About To Lose Big Time?
Speaking to Soap Opera Digest in a new interview, General Hospital Co-Head writers Chris Van Etten and Dan O'Connor say that things might get worse for Trina before they get better. They tease, "Trina knows she's done everything she can on her own behalf, and been true to herself in the process. She is resigned to – though afraid of – a likely guilty verdict. Still, she hangs on to a glimmer of hope that truth will win out."
General Hospital spoilers say that the only person that is able to clear Trina from the crime is Esme, seeing how she is the one who framed her. Unfortunately for Trina, Esme is missing and little does she actually know that she's dead, too! She doesn't know that it was Ava Jerome who had killed her. This is going to certainly make things difficult for Trina, especially when it comes to proving her innocence.
Yet, according to the scribes, "There's a better than good chance that Esme's fate may prove Ava's ultimate undoing. But her options are few. She could hightail out of town before the police connect her to Esme's disappearance. But to do so would mean abandoning her daughter and leaving Trina in the lurch. Ava might once have cut her losses and beat a retreat, but that Ava is no more. She is going to stay and fight, though this may be a fight she loses, big time."
General Hospital Spoilers: What's Next For Trina?
That said, it sounds like while Esme may be gone, her presence is still around, much to everyone's despair. Watch this space.
Of course, General Hospital fans will have to tune in to find out what will happen next! Let us know what you think by leaving us a line with your thoughts in our comments section below. General Hospital airs weekdays on the ABC network. Check your local listings for times.
Be sure to catch up with everything on GH right now. Come back here often for General Hospital spoilers, news and updates.