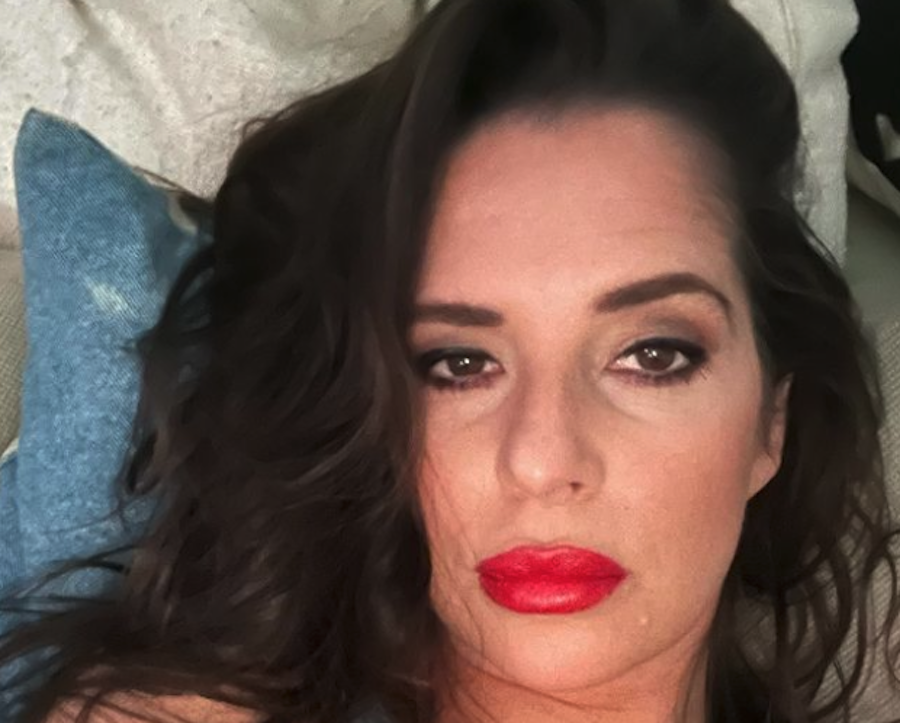 She's one of the biggest stars in the daytime television world and one of the most recognizable names, too, yet it seems like fans have been hearing less and less about her. Of course, we are talking about General Hospital star Kelly Monaco, who is best known for her role as Sam McCall. While a lot of daytime television stars out there love to connect and engage with their fans on social media, it seems like Kelly is one that is doing less and less of it. Here's what you need to know.
General Hospital News: Why Has Kelly Monaco Been So Quiet Lately?
A lot of people would agree that Kelly Monaco is a daytime television icon. The sultry brunette has been on the hit ABC soap since as long as we can remember as her character Sam has had some interesting storylines over the years, including her hot and heavy romance with Jason Morgan (Steve Burton). And while there's no doubt that Sam is someone who always lights up a room whenever she's in front of the cameras, it seems like fans have been seeing less of her on screen and her portrayer Kelly off screen.
The last time that we heard from Kelly, her house had burned down – and no, we are not making this up. Back in 2022, Kelly said she was sleeping at her Sherman Oaks, Calif., home when she awoke to find a raging fire in her backyard where the blaze was right against her windows. To make things even more frightening, the fire quickly burned her home down, but Kelly managed to escape. "Something as little as a cigarette butt can cause casualties and devastation," the 45-year-old actress told TMZ at the time. 
General Hospital News: What's Next For Kelly?
In 2021, Kelly also explained her long hiatus from General Hospital in a lengthy Instagram post. She said at the time, "Things have gotten way out of control. I dip out on Instagram because people are rude, bullies, and feel the need to put people down."
And while there's no doubt that everyone needs a break from social media from time to time, there's no doubt that her fans sure do miss her. 
Let us know what you think by leaving us a line with your thoughts in our comments section below. General Hospital airs weekdays on the ABC network. Check your local listings for times.
Be sure to catch up with everything on GH right now. Come back here often for General Hospital spoilers, news and updates.