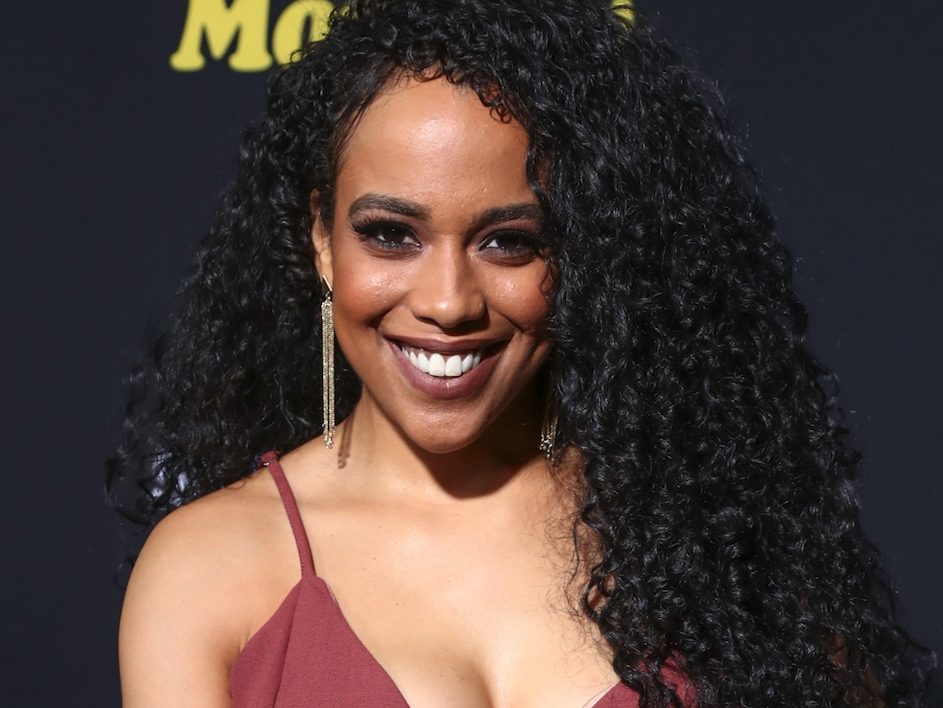 Days of Our Lives spoilers say that this might go somewhere. After Rafe decides to pair up Jada and Shawn as police partners, they decide to bond. However, it looks like Jada is about to get another certain someone very well, too. Keep reading below for all of the spoilers you need to know.
Days of Our Lives Spoilers: Jada And Eric Go Out On A Date
In a new interview with Soap Opera Digest, actress Elia Cantu, who plays Jada on the hit NBC soap, offers, "Shawn opens up about his past and fills Jada in on Salem. She gets to meet this wife, Belle. Jada shares a little bit about herself as well. The audience is getting bread crumbs, a little bit here and there about Jada."
Days of Our Lives spoilers say that later on, Jada heads to the Brady pub for her date with Eric Brady. However, she finds him outside of the pub talking to Nicole and can feel that something isn't right. Elia says, "Jada's a cop, so she's extremely intuitive. She can tell Nicole's definitely not happy."
However, the moment Jada and Eric head inside to go upstairs, Nicole spies on them and assumes that they are going to go off and have sex. Elia explains, "Nicole is making assumptions. She's projecting like crazy. She's definitely the bothered one, but Jada's not tripping. She's adult about it. Jada and Eric both find each other attractive. She sees it as fair game, which it is. She's not doing anything wrong. She's single. He's single. Jada just wants to have a good connection."
Days of Our Lives Spoilers: Nicole Is Jealous Over What She Sees
In other words, it sounds like Jada is going to have her hands full with Nicole and all of the other dramatic people in this fictional town of Salem. In other words, there's going to be plenty of fireworks ahead. Watch this space.
Of course, fans will have to tune in to find out what will happen next! In the meantime, let us know what you think by leaving us a line with your thoughts in our comments section below. Days of Our Lives airs weekdays on the NBC network. Check your local listings for times.
Be sure to catch up with everything on DOOL right now. Come back here often for Days of Our Lives spoilers, news and updates.