British Royal News: New Book Says Meghan Markle Desperately Wanted To Be Compared To Princess Diana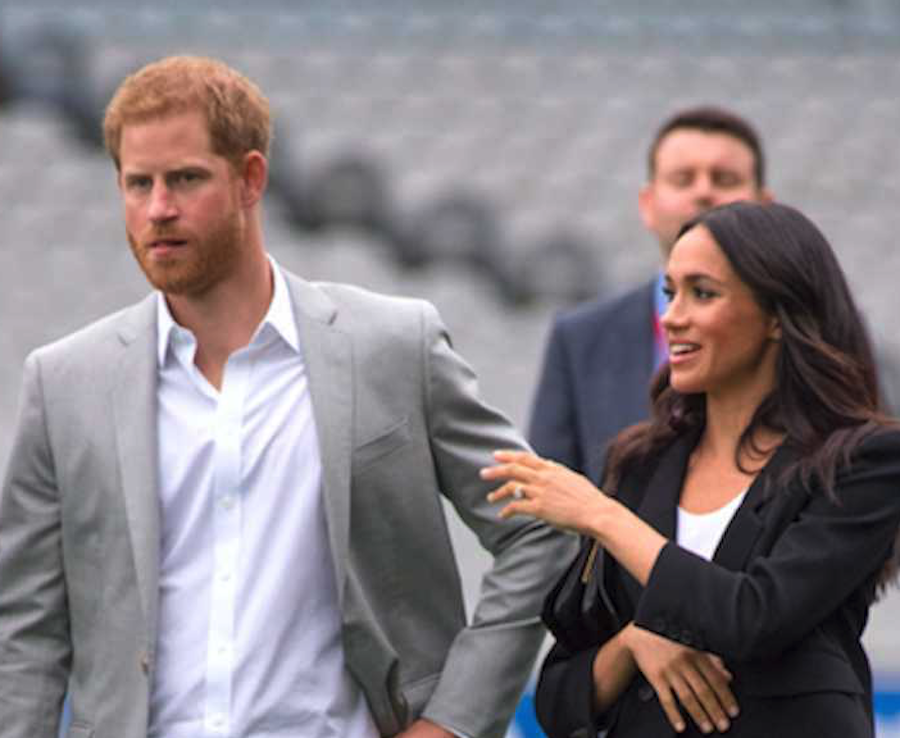 British Royal News says that this sounds a little more than just some innocent cosplay. A new book by Tom Bower called Revenge suggests that Meghan Markle desperately wanted to be compared to Princess Diana and her plight, which is the reason why Prince Harry released a statement about how concerned he was for her safety back when the two began dating in 2016. Here's what you need to know.
British Royal News: New Book Says Meghan Markle Desperately Wanted To Be Compared To Princess Diana
Because of some pretty nasty and racist things that were said about Meghan in the headlines at the time, Harry's former press secretary Jason Knauf agreed to issue a statement on his behalf for "damning the media for their description of Meghan." 
Bower puts it this way in his book, "Harry dictated the sentiments for Knauf to fashion into a statement. Committing Knauf to a conundrum, Meghan demanded that the statement should reflect the parallel between her potential fate and Diana's. Knauf suggested that over-dramatizing Meghan's distress would backfire, but Harry was adamant. If Meghan's wish to be equated with Diana was not satisfied, insisted Harry, he would probably lose her. Knauf acquiesced."
"My girlfriend, Meghan Markle, has been subject to a wave of abuse and harassment," the the statement read in part. "Prince Harry is worried about Ms. Markle's safety and is deeply disappointed that he has not been able to protect her … This is not a game — it is her life and his."
British Royal News: Prince William Refused To Help
Prince Harry had also asked his brother Prince William for help in the matter, but he refused and said that releasing such a statement would be unwise and that it would backfire, too. 
Many critics commented on the matter with, "Harry made a big mistake marrying Meghan. He'll learn the hard way. And Harry, your current wife is NOTHING like your mother. Being delusional is not an attractive look. Stop wearing it," along with, "They're public figures who demand attention, loudly. Two of the most privileged people on earth whining about their victimhood. People are allowed to talk about public figures and celebrities, you should learn to cope with that."
In the meantime, let us know what you think with your thoughts in our comments section again. Be sure to catch up with everything on the British Royal Family right now. Come back here often for the British Royal Family news and updates.