General Hospital Spoilers: Britt Is Afraid Of Letting Someone Back Into Her Heart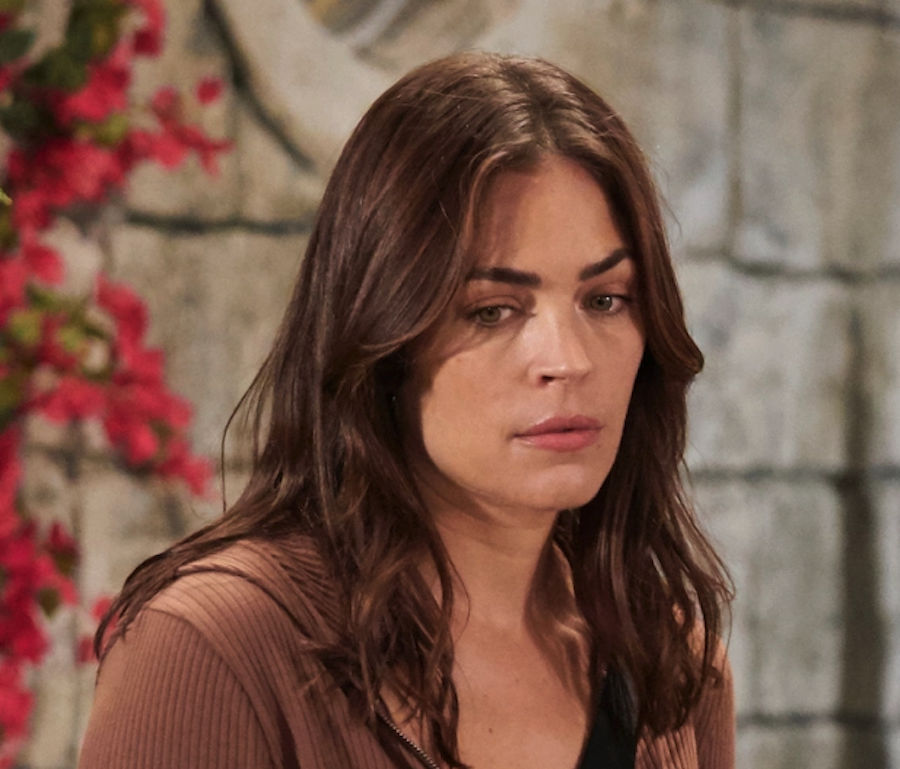 General Hospital spoilers say that Britt Westbourne is afraid to let someone insider her heart again. At least that's what her portrayer Kelly Thiebaud believes. Keep reading below for all of the spoilers you need to know!
General Hospital Spoilers: Britt Is Afraid Of Letting Someone Back Into Her Heart
Speaking to Soap Opera Digest in a new interview, Kelly put it this way, "I think she's really afraid of letting someone in and telling someone else what her condition is and them staying by her side and loving her. I thought those were really beautiful scenes, and there are real elements there about dealing with her situation and how to move forward and how to let her guard down again."
That, and Kelly also opened up about Britt's drunken stupor at the Metro Court pool. She said, "When I first read that, I was like, 'Oh, gosh, this is so ridiculous — but also, so amazing!' Any time that I get to play this side of Britt, and I get to kind of let her be drunk and let loose and be uncensored, it makes me so happy. It was absolutely, like, one of the best days because there were things that were happening organically, in the moment of shooting, that I just really enjoyed. I let myself not question my instincts and just go with them and it was really fun, especially since so much of the cast was there and I got to interact with them as drunk Britt. You never know how they're going to shoot it, but I thought they did a really good job with making it really look like someone [Cody, Josh Kelly] fell from the sky and took me down in the pool. I thought it was hilarious."
General Hospital Spoilers: What's Next For Britt?
Kelly also said that she knew that both Obrecht and her BFF Brad were really concerned about her. She said, "From Brad's perspective, he's worried about Britt, thinking she's depressed and avoiding love; he's coming at it as a friend and trying to be supportive, but he doesn't know about Britt's Huntington's [diagnosis], only her mom does. When Britt talks to her mom, she's like, 'What's the point of falling in love? I'm going to die. I've only met one man who's okay with my situation.'"
 Needless to say, General Hospital fans will have to tune in to find out what will happen next! Let us know what you think by leaving us a line with your thoughts in our comments section below. General Hospital airs weekdays on the ABC network. Check your local listings for times.
Be sure to catch up with everything on GH right now. Come back here often for General Hospital spoilers, news and updates.