British Royal News: Queen Elizabeth Was Relieved That Meghan Markle Did Not Show Up For Prince Philip's Funeral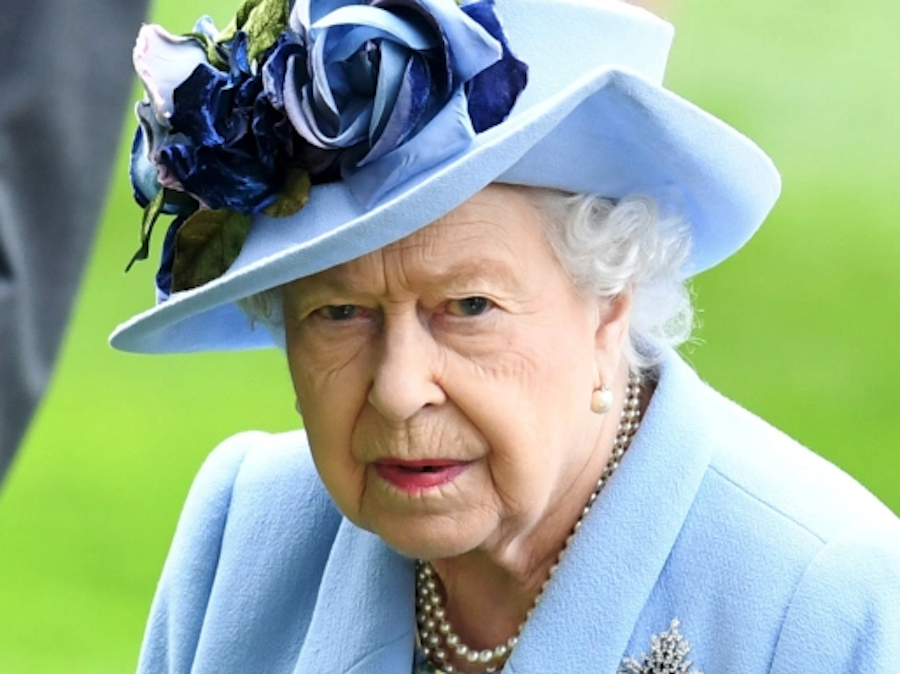 British Royal News says that either she didn't want any drama, or she didn't want any pregnancy drama. There's a new report that suggests Queen Elizabeth was quite relieved when she found out that Meghan Markle would not be attending Prince Philip's funeral back in April 2021. During that time, Meghan was seven months pregnant with her daughter, Lilibet. Here's what you need to know.
British Royal News: Queen Elizabeth Was Relieved That Meghan Markle Did Not Show Up For Prince Philip's Funeral
According to Tom Bower's new book, "Revenge" the monarch made it pretty clear that she didn't think it was necessary for the Duchess of Sussex to attend Prince Philip's funeral. Upon hearing the news that Meghan wouldn't be there, the queen reportedly said, "thank goodness Meghan is not coming." 
If that weren't enough, there was even a lot of uncertainty over Harry's appearance, as the rest of the royals were still reeling over the fact that he and Meghan had thrown everyone under the bus in their seismic interview with Oprah Winfrey a few months prior to the funeral.
Bower said, "The only uncertainty was the relationship between Harry and his family. How would he cope with his father and brother? Meghan had cited her seven months' pregnancy as the reason for not traveling. In Windsor Castle the Queen was preparing to face the public on one of the saddest days of her life. Philip had been her rock for the previous 70 years. To comply with Covid restrictions she would grieve alone inside the chapel. 'Thank goodness Meghan is not coming', the monarch said in a clear voice to her trusted aides."
British Royal News: Queen Elizabeth Didn't Want Royal Drama
While Meghan did not fly to London for the funeral, she did get to see Queen Elizabeth twice in recent months. The first time was during a quick meeting at Windsor back in April and then again for the monarch's Platinum Jubilee celebrations. It has been reported that it was Queen Elizabeth who insisted that Prince Harry and Meghan Markle return to the UK for all of the festivities. However, the Sussexes did leave London a day before the celebrations had even ended, sparking some speculation that there was some drama going on behind closed doors.
So far Buckingham Palace has not made any comments about the report, but at this point it's doubtful anything would be said.
In the meantime, let us know what you think with your thoughts in our comments section again. Be sure to catch up with everything on the British Royal Family right now. Come back here often for the British Royal Family news and updates.