Days of Our Lives Spoilers: Kristian Alfonso Says It Was Easy Stepping Back Into Hope's Shoes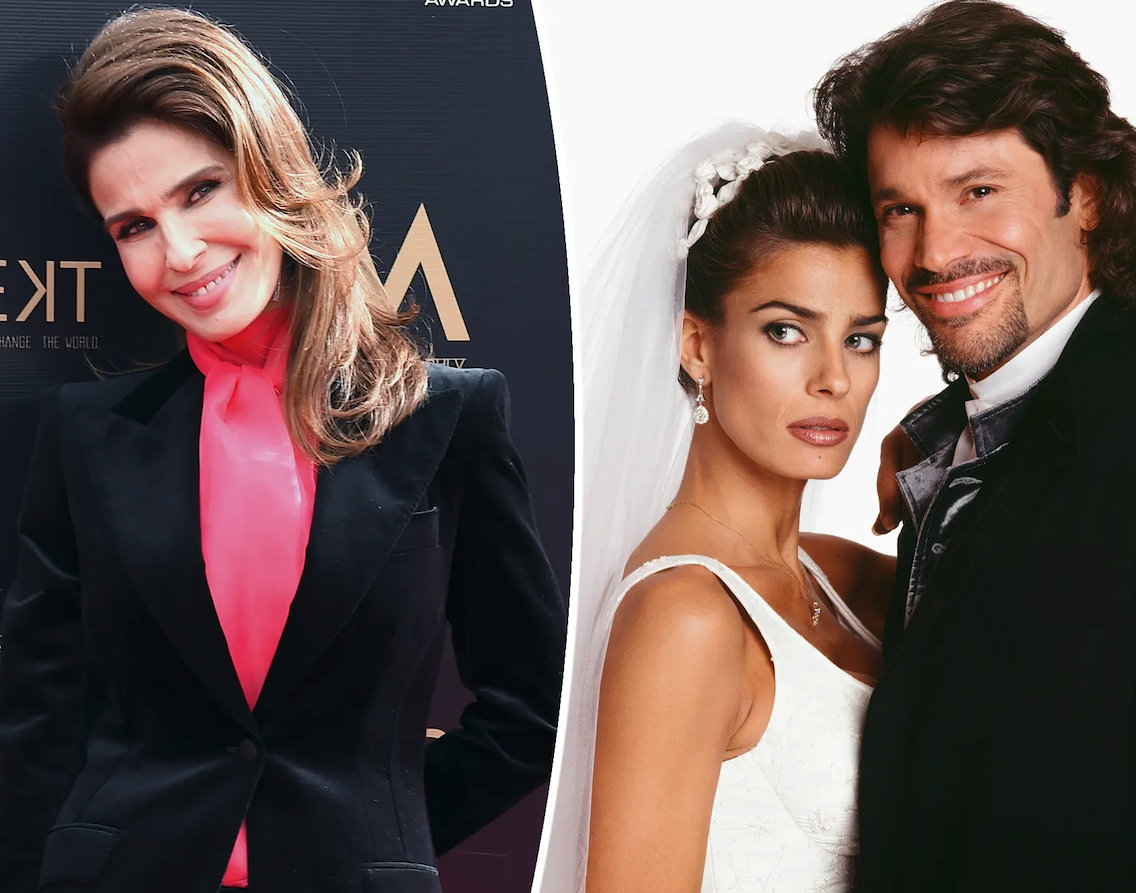 Days of Our Lives spoilers say that you can take the girl out of Salem, but there's no way that you can ever take Salem out of the girl. In fact, Kristian Alfonso says that it was pretty easy stepping back into her character Hope Brady's shoes for Beyond Salem: Chapter 2. Here's what she has to say!
Days of Our Lives Spoilers: Kristian Alfonso Says It Was Easy Stepping Back Into Hope's Shoes
Speaking to Soap Opera Digest, Hope says that she has nothing but gratitude for all of the Days of Our Lives fans who have shown their love and support for her upon her return. She said, " It made me  so happy that they were happy that we were returning, and that we would be together in this because I believe that Pete and I are a complete team. Like I said, we have each other's back. It was amazing to see how happy they were and for them to have some sort of closure of seeing Hope again. And I take my hat off to DAYS for not recasting. I was told that they wouldn't but you never know. I appreciate that because Hope is a very special character that I hold close to my heart. I played her the longest and I fought for her on many occasions. I just can't thank them enough for always making me feel so welcome."
Kristian also said that her character Hope came "right back" to her right before she filmed her first scene again. She explained, "I felt excited, and for the first time ever, once I started receiving scripts, my heart dropped. I've never felt such anxiety and such nerves. I became very nervous and anxiety-ridden, which I've never been in my life. It's just not in my makeup. I mean, yeah, we all get a little nervous, but I could always push it away. I felt that the reason I was feeling that so much is because I wanted it to be incredible and amazing, and I wanted it to be everything that the fans have wanted, because there was no closure when I left DAYS OF OUR LIVES, and there were a lot of unanswered questions."
Days of Our Lives Spoilers: What's Next For Hope?
The actress continued, "But this is like a love letter; this is for the fans. This is for the viewers who stuck by me, stuck by DAYS OF OUR LIVES. We talk about family. They are a part of my family. They're a part of Hope's family, and that is also a big reason that played a part in my decision."
In the meantime, let us know what you think by leaving us a line with your thoughts in our comments section below. Days of Our Lives airs weekdays on the NBC network. Check your local listings for times.
Be sure to catch up with everything on DOOL right now. Come back here often for Days of Our Lives spoilers, news and updates.