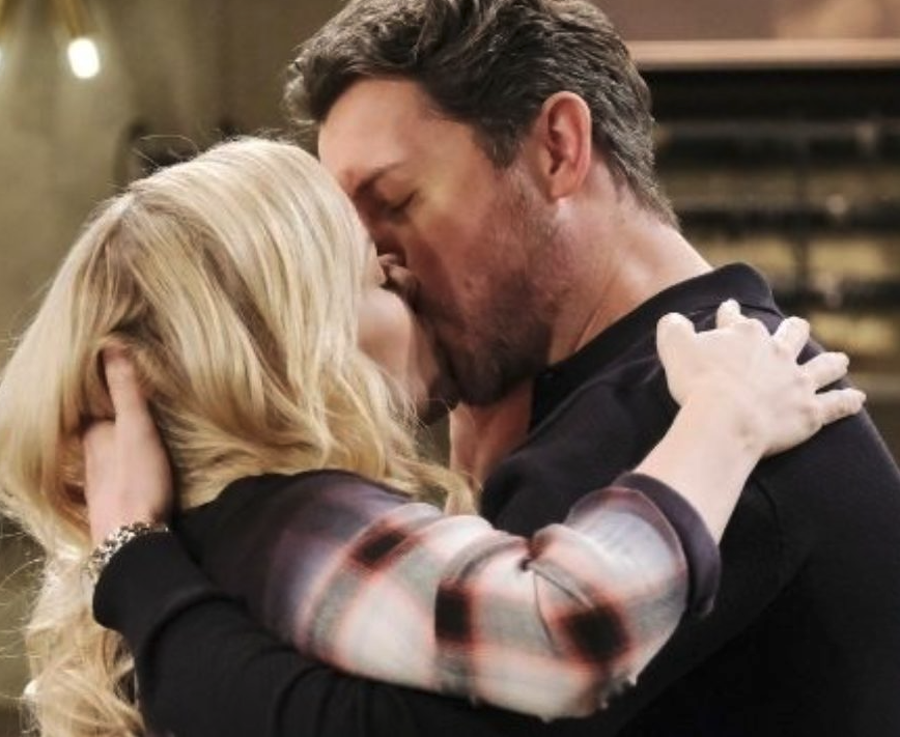 Days of Our Lives spoilers say that things are going to get very passionate for two of our favorite (but also controversial) characters in Salem this week. That's because at the same time that EJ and Belle are headed upstairs to get busy between the sheets, Sami arrives at the DiMera mansion with her divorce papers. Keep reading below for everything you need to know.
Days of Our Lives Spoilers: Belle And EJ Hit The Sheets
According to actor Dan Feuerriegel, his character EJ is certainly at a crossroads in his life. He told Soap Opera Digest in a new interview, "It hits EJ hard. Try as he might to tell everyone that he's fine and over her, you just can't stop that depth of a relationship and automatically switch off those feelings. He's hurt and conflicted with it alland deep down doesn't want a divorce."
Days of Our Lives spoilers say that things get even worse when Sami tells EJ to sign the papers so she and Lucas can get married. For EJ, it feels like an arrow has gone through his heart. To make matters worse, EJ thinks that it was Lucas who was the person who kidnapped Sami and put the blame on him.
Days of Our Lives Spoilers: What's Next For EJ?
Dan continues, "In EJ's heart of hearts, he knows it has to be Lucas. It couldn't have been anyone else. There's multiple different reasons why he's trying to convince Sami. Obviously, he doesn't want her to get married in general, and especially he doesn't want her to get married to Lucas of all people."
DOOL spoilers say that when Sami refuses to listen, EJ finally signs the papers. While this isn't something that he doesn't want to do, he feels as though he doesn't have another choice. Plus, he's also got Belle in the back of his mind, too. Of course, Days of Our Lives fans will have to tune in to find out what will happen next! In the meantime, let us know what you think by leaving us a line with your thoughts in our comments section below. Days of Our Lives airs weekdays on the NBC network. Check your local listings for times.
Be sure to catch up with everything on DOOL right now. Come back here often for Days of Our Lives spoilers, news and updates.