Days of Our Lives Spoilers: Billy Flynn Opens Up About What's Next For Chad Now That Abigail Is Dead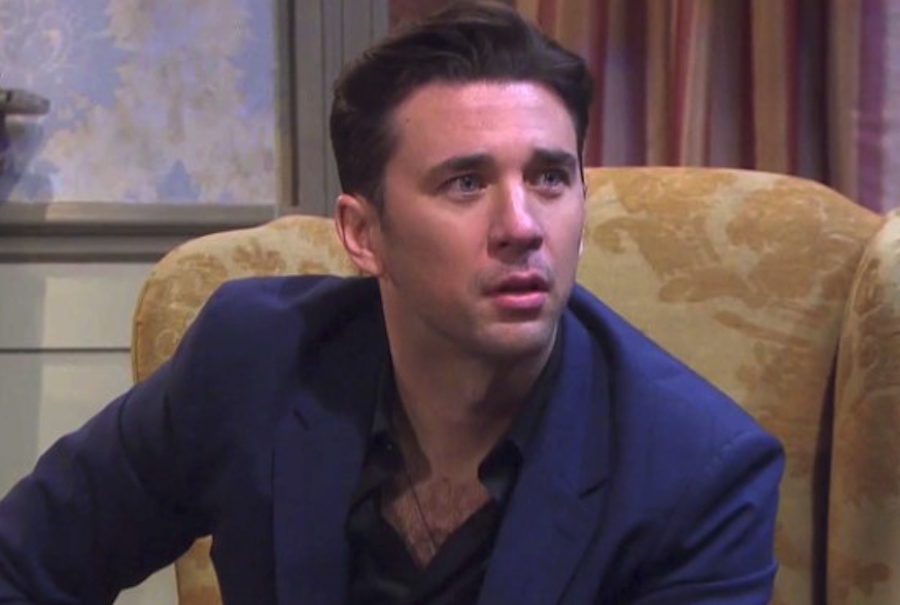 Days of Our Lives spoilers say that life sure isn't going to be easy for Chad DiMera now that Abigail is dead. And if there's one person who knows that all too well, it's Chad's portrayer, Billy Flynn. The actor recently opened up to Soap Opera Digest about what's next for Chad now that Abigail has kicked the bucket so to speak. Here's what you need to know.
Days of Our Lives Spoilers: Billy Flynn Opens Up About What's Next For Chad Now That Abigail Is Dead
When asked how he felt about Days of Our Lives' decision to kill off Abigail, Billy admitted that it was a sad feeling for him. The actor put it this way, "I didn't think they were going to do that to Abigail. That being said, I think it's the only way to do it moving forward. You can't just keep writing her off. I would rather have them do this than continue to make her go crazy and torture her in all these crazy ways."
Billy also admitted that it's going to be hard for Chad to navigate his new life without Abigail. He said, "As an actor playing Chad, if Abigail is around, it's going to be tough for the audience to want him to move on. And you can't really tell a story for Chad if Abigail is in limbo all the time. So, selfishly, I haven't gotten a whole lot of story over the last few years, because it's tough to know what to do with Chad when Abigail is coming and going. Ultimately, I'm excited for the potential of what's to come. But I love Chad and Abigail. They are a great love story."
Days of Our Lives Spoilers: What's Next For Chad DiMera?
That said, Billy also added that Abigail's murder was one of the hardest storylines for him to do. He said, "There have been a few reasons why it's been tough. They've had the Abigail death storyline before and I poured so much heart into that story. It took a lot out of me. So it's been a little difficult. It's nice that people have said I've done good work. It's been hard. I'm having a harder time with this storyline that I've had with storylines in the past. I don't know whether that's because I miss Marci or personally how I feel about them killing Abigail."
In the meantime, let us know what you think by leaving us a line with your thoughts in our comments section below. Days of Our Lives airs weekdays on the NBC network. Check your local listings for times.
Be sure to catch up with everything on DOOL right now. Come back here often for Days of Our Lives spoilers, news and updates.