General Hospital Stars Michael Blake Kruse And Lisa LoCiCero Offer Their Best Fitness Tips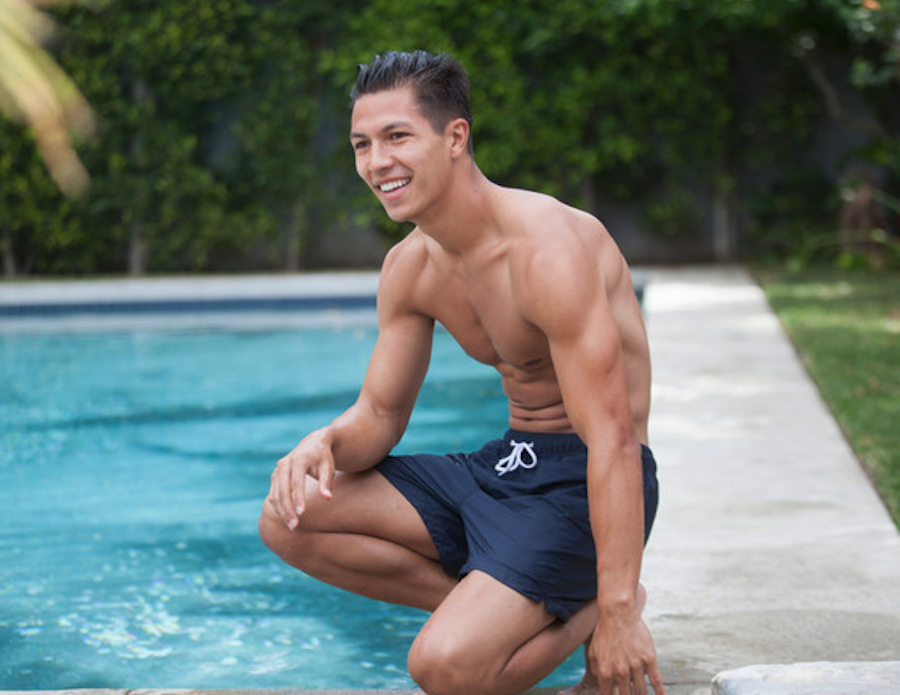 General Hospital news says there's a good reason why so many soap stars look so great and fit on the canvas. That's because they make health and fitness a huge priority in their lives! In fact, stars Michael Blake Kruse (Rory) and Lisa LoCiCero (Olivia) recently opened up about their best fitness tips for fans. Here's what they have to say!
General Hospital Stars Michael Blake Kruse And Lisa LoCiCero Offer Their Best Fitness Tips
Speaking to Soap Opera Digest in a new interview, Michael says the key to keeping fit for him is water, water, water and lots of water. He says, "I think one of the biggest things that people neglect is staying hydrated. There are countless benefits with either weight loss or growing muscle that is related to drinking water, so I would say, make sure you are getting plenty of water. Also, make sure you're getting plenty of sleep, because that will affect your mood, your muscle development and your recovery after a workout."
If that weren't enough, he's also a huge fan of fasting. He said, "I highly recommend looking into intermittent fasting. It's kind of a growing trend, but it's been around forever. I recommend fasting for at least 16 hours, where you will only drink water, or coffee or tea, which has no calories, and then in the other eight hours of the day, that is when you consume food and calories."
General Hospital News: Lisa Is All About Movement
Meanwhile, for Lica, isn't all about moving your body as often as possible. She explained, "That's nonnegotiable. When my son was little, I was running around all the time, but I wasn't doing traditional workouts. When I hit 50, I was like, 'Some workout each day is like the best all-around commitment you can make to yourself.' It has to be something you at least quasi-enjoy, some version of breathing, moving and keeping your muscles active. Find a way to make time. If you spend 30 minutes scrolling through Instagram or emails, you can find 30 minutes to move your body. This is not an advertisement for them, but the current workout I do is from Beachbody, their Barre Blend. I do it for 30 minutes and I'm done. I have found something I can work into my life. I'm not a person who is going to drive to the gym; it has to fit into your life and your schedule."
Meanwhile, let us know what you think by leaving us a line with your thoughts in our comments section below. General Hospital airs weekdays on the ABC network. Check your local listings for times.
Be sure to catch up with everything on GH right now. Come back here often for General Hospital spoilers, news and updates.