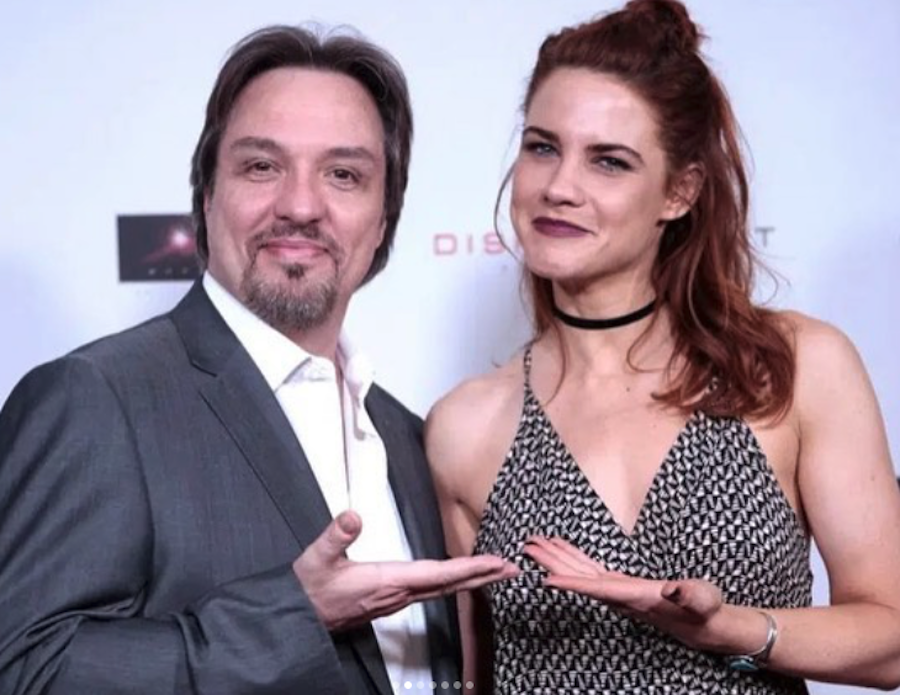 The Young and the Restless star Courtney Hope, who is best known for her role as Sally Spectra on the hit CBS soap, is opening up about a very terrible loss. The actress says that her lifelong friend and mentor Ken Mader has passed away. Here's what she has to say.
The Young and the Restless News: Courtney Hope Opens Up About Tragic Loss
Sharing several throwback photos of her with Ken together, Courtney captioned her post with, "Yesterday, I lost an amazing soul, mentor, friend, director, co-producer and supporter. I will miss my dear friend Ken Mader dearly, and I am so thankful for all my time spent with him collaborating and creating on many projects. I couldn't be more grateful for all the advice and lessons he taught me the new first time producer I was during 'Displacement' and how he guided me as an actor from his directorial and writers perspective."
She also added, "He wore many hats, but the greatest one was being a visionary and a companion. His legacy will live on through his films and his lesson. I am so thankful to have spent time creating memories I will never forget, and for having someone believe in me as wholeheartedly as he did. That support will never leave me. I love you and miss you Ken."
Of course, it didn't take long at all for Courtney's fans and followers to share their condolences and support during this very tough time in her life. Many of them wrote, "I wish there was a hug option here instead of like. I am so very sorry for your loss Courtney. Sending you my condolences," along with, "So sorry for your loss Courtney, sending my love and support to you and his family and friends from Melbourne Australia."
The Young and the Restless News: Courtney Shares Her Loss, Fans React
Another fan wote, "Oh i love that movie the displacement girl i have that movie its so dope it kinda reminds of control kinda.. I love your movies Courtney. Wishing you and all the other lives he touched the best."
We send our condolences to Courtney during this very difficult time. In the meantime, let us know what you think by leaving us a line with your thoughts in our comments section below. The Young and the Restless airs weekdays on the CBS network. Check your local listings for times.
Be sure to catch up with everything on Y&R right now. Come back here often for The Young and the Restless spoilers, news and updates.