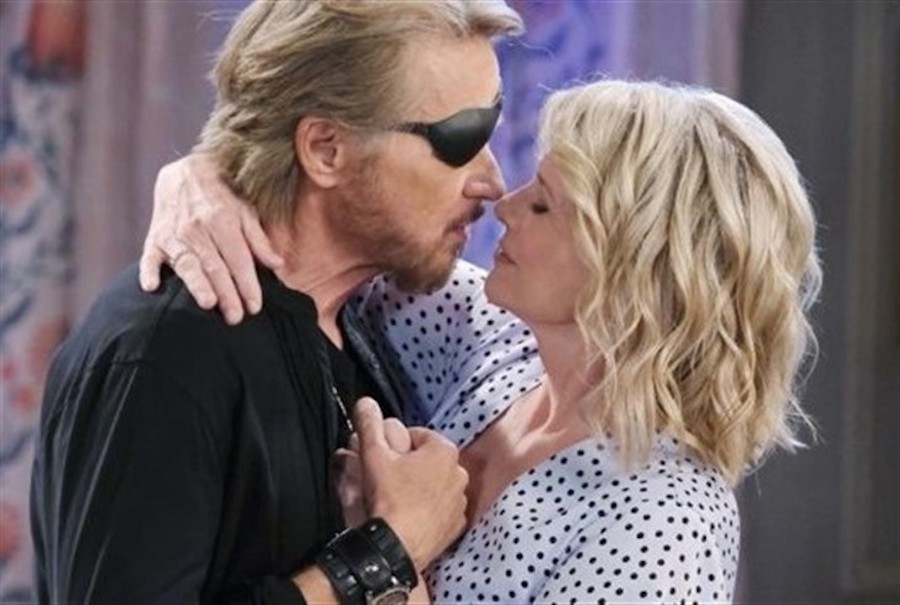 This is a moment that a lot of fans have been waiting for and it's here. Days of Our Lives spoilers say that this upcoming week is going to be a big one for reunions as Steve, who arrives in Greece searching for Kayla, ends up finding her plus a whole lot more. Keep reading below for everything you need to know.
Days of Our Lives Spoilers: Steve And Kayla Finally Reunite
According to the latest edition of Soap Opera Digest, Stephen Nichols, who plays Steve on the hit Peacock soap, says that for his character, his initial goal was to track down Thomas Banks, who he believed was keeping Kayla. He says, "When he actually gets to Greece, he learns that Rolf, not Banks, has been spotted in the area. Since Rolf and Banks both worked for Megan, Steve wants to look through Rolf's stuff to see if there's a clue as to where Banks might be, so he goes to the police station to examine Rolf's things."
While there, Steve comes face to face with Bo, who is trying to get the three prisms that Rolf had left behind. But when Steve tells Bo that Kayla has been kidnapped, Bo tells him that he was the one who took her. When Steve begins asking too many questions, Bo gets frustrated and pulls a knife on him.
Days of Our Lives Spoilers: What's Next For Steve And Kayla?
Stephen previews, "At that moment Steve sees Kayla, he is just regaining consciousness, so he isn't fully aware. Could he be dreaming? Mary Ben is a beautiful partner. She gives so much. I am so lucky. It means a great deal to be given these moments to play."
Kayla then fills in Steve about what's been going on with Bo and Steve assures her that they will get out of this situation together, for better or for worse. With that said, Days of Our Lives fans will have to tune in to find out what will happen next! In the meantime, let us know what you think by leaving us a line with your thoughts in our comments section below. Days of Our Lives airs weekdays on the Peacock network. Check your local listings for times.
Be sure to catch up with everything on DOOL right now. Come back here often for Days of Our Lives spoilers, news and updates.