Days of Our Lives Spoilers: Fans Respond To Victoria Konefal Leaving Salem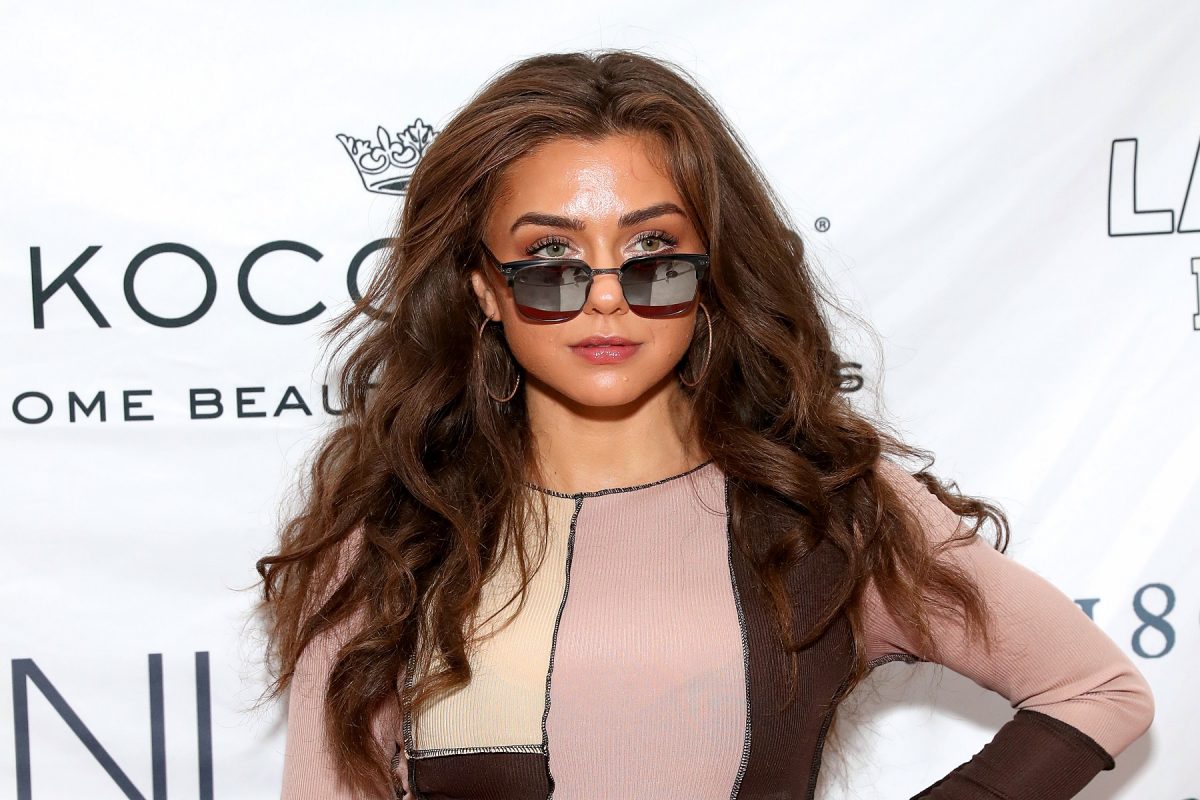 Days of Our Lives spoilers say that at this point it's hard to deal if she's taking just a 'break' or if she indeed is leaving the show, as it's not like we haven't been here before. Soon after Victoria Konefal (Ciara Brady) revealed that she would be leaving Days of Our Lives to pursue other projects, it didn't take long at all for her fans and her followers to respond to the news. Here's what they had to say.
Days of Our Lives Spoilers: Fans Respond To Victoria Konefal Leaving Salem
During an interview on the podcast Not Too Deep with Grace Helbig, Victoria said that she's thinking about aking on a role in a movie a friend of hers is producing, which is why she wants to take another break from Days of Our Lives. As many fans can recall, Victoria took a break from daytime television back in 2020. It was at the end of her two-year contract. She wanted to work on other projects but unfortunately, that's when the pandemic hit, too.
Of course, many Days of Our Lives fans took to social media to respond to Victoria's future plans. Some comments have included, "Sorry to see her go, but Ben and Ciara are in the middle of a good story line and it needs to be played out. Not only that but then, what happens to Ben? I don't want him to leave!!! There needs to be a recast, I'm sure there is a great actress out there who can replace Ciara/Victoria!!!" along with, "I really like victoria she is a great actress, but her leaving the show at this time, i wish she wasn't, she left the show where ben and Ciara got married, now she is having a child and she is leaving again, how can the cin story continue if she keeps on leaving, what about ben. i know she has a great future and i wish her the best but the Ben and Ciara story needs to continue, they r a super couple just like bo and hope was. they need to replace her to continue the story, again i wish she wasn't leaving, will miss her a lot like i miss hope."
Days of Our Lives Spoilers: What's Next For Ciara?
Another fan wrote, "Fine with me — just leaves more room for LGBTQ and/or non-Caucasian characters. At least that seems to be the primary casting interest on DOOL in the past couple of years. Since going 'cold turkey' during Olympic coverage after 50+ years of viewing, I don't plan to get back into the habit. Ridiculous storylines (demonic possessions, resurrection of the dead, etc ) and the political platform overshadowing the writing and production, it has become depressing."
Of course, DOOL fans will have to tune in to find out what will happen next! In the meantime, let us know what you think by leaving us a line with your thoughts in our comments section below. Days of Our Lives airs weekdays on the NBC network. Check your local listings for times.
Be sure to catch up with everything on DOOL right now. Come back here often for Days of Our Lives spoilers, news and updates.