Days of Our Lives Spoilers: Clyde's Extended Stint, James Read on EJ, Ben and Baby 'CIN'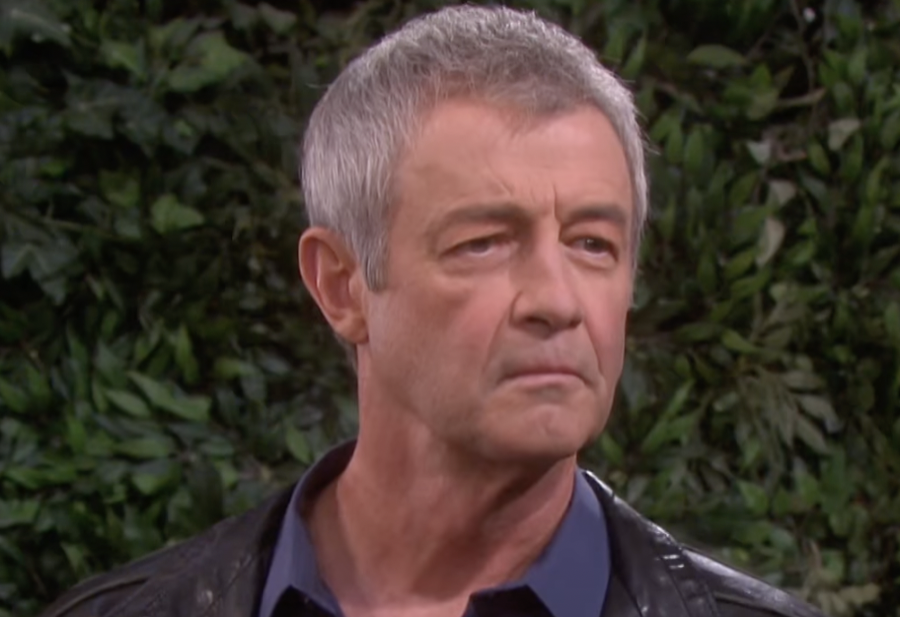 Days of Our Lives spoilers reveal that Clyde Weston (James Read) is coming back. However, it won't be just a quick appearance. Expect Clyde's story to last four to five months. It isn't just about Clyde and EJ DiMera's (Dan Feuerriegel) storyline, either. The actor confirmed "Grandpa Clyde" shares a lot of scenes with Ben Weston (Robert Scott Wilson).
EJ DiMera's Prison Roommate
DOOL spoilers reveal that EJ has been sentenced for the crime of kidnapping Sami DiMera (Alison Sweeney). Although EJ is innocent of that particular crime, Lucas Horton (Bryan Dattilo) and Johnny DiMera aka "JoDevil" (Carson Boatman) made sure the truth stayed hidden.
During the week of February 21, EJ will enter the prison system. When EJ is taken to the prison cell that will be his new home for the next 10 years, he is stunned. EJ's roommate just happens to be the same man who ordered his murder years ago… Clyde Weston.
DOOL Spoilers: Grandpa Clyde Weston
Even though EJ and Clyde will share a storyline as well as some tension, that's not Read's only purpose for returning to the soap. During an interview with Soap Opera Digest, Read explained that he is sticking around for approximately four to five months. So, that is an extended stint for the actor considering we usually only see him in a few scenes every once in a while.
One of the storylines that Clyde will be part of is Ben and Ciara Brady Weston's (Victoria Konefal) baby. Read didn't mention if Clyde would be tangling with the devil. However, he just mentioned being a new grandpa… both on-screen and in Read's personal life! So, that is very exciting for the actor.
Baby Still in Danger
Days of Our Lives spoilers reveal that Ciara will give birth at a cabin in the woods. Ben isn't around and Ciara can't get to a hospital in time. So, Allie Horton (Lindsay Arnold) is forced to deliver the baby. That's not Ciara's biggest problem, though. This is the moment that the devil has been waiting for as baby "CIN" is still in danger.
Days of Our Lives Spoilers: Father/Son Scenes
Read teased that Clyde and Ben will share plenty of scenes together. So, it will be interesting what part Clyde plays in Ben and Ciara's baby story. Perhaps when Ben and Ciara leave Salem to protect their child, Clyde might play a part in that.
Or perhaps Clyde is just crafty enough to fool the devil! That would be an amazing redemption story, that's for sure. Stay tuned to find out what happens with Clyde, Ben, Ciara and the baby.
Be sure to catch up on everything happening with DOOL right now. Come back often for Days of Our Lives spoilers, news, and updates.