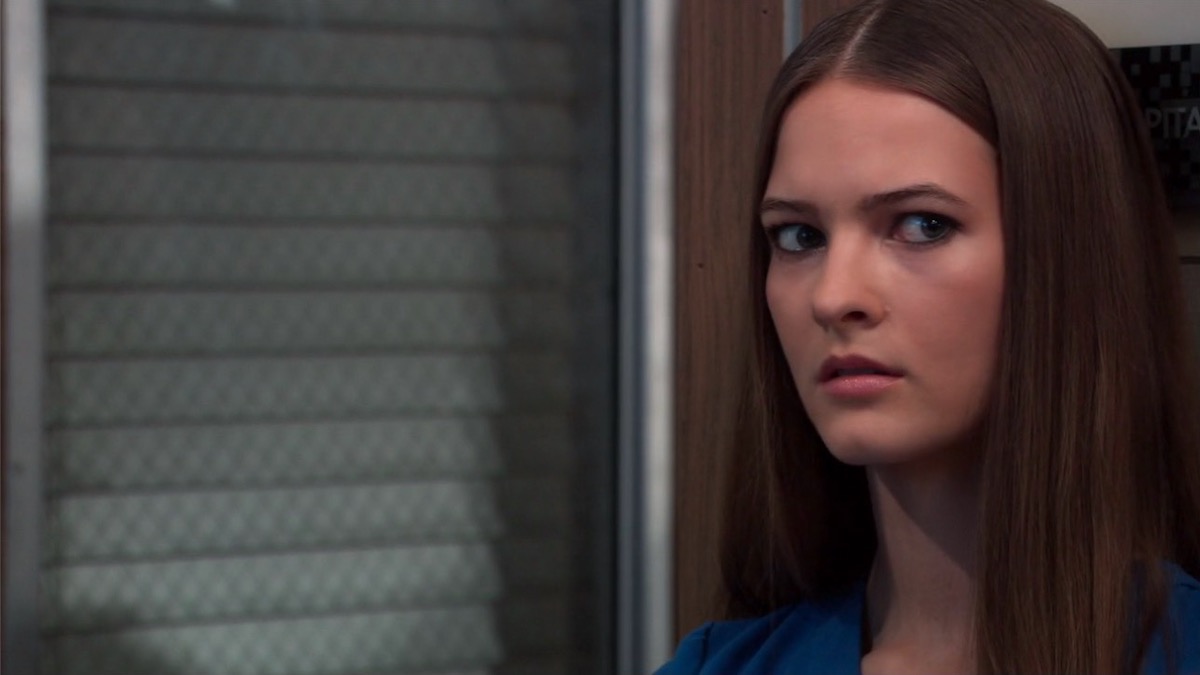 General Hospital spoilers say that Esme Prince (Avery Pohl) is no fool but she might have gotten herself in a predicament that she otherwise wouldn't want to be in. In fact, Esme's Valentine's Day trip to Spring Ridge is going to result in a huge disappointment for her. Here's what you need to know.
General Hospital Spoilers: Esme Angered After She's Denied Access To Ryan
According to the latest edition of Soap Opera Digest, the first thing that Esme is going to do is visit her boyfriend Spencer, who happens to be behind bars right now. However, she's none too pleased when she realizes that he seems to be more interested in seeing Josslyn, Cameron and Trina than he is with her. 
Avery Pohl, who plays Esme on the hit ABC soap, puts it this way, "She's hurt, because he's like, 'Where are my friends?' and she's standing right there in front of him!"
General Hospital spoilers say that things only go from bad to worse for Esme when she tries to see Ryan only to find out that Kevin has made it impossible by restricting her access. To make matters worse, Esme's relationship with Kevin is already on a little bit of thin ice. Avery continues, "They are living together and there's a lot of tension there. She knows that Kevin doesn't really like her and that he is trying to figure her out, and that he has figured her out to a certain extent. So, Esme is trying to step as carefully as she can."
General Hospital spoilers say that Esme tries to tell Kevin and Spencer that she just wants to see Ryan during his psychology class but Kevin points out that Ryan is more dangerous than she thinks. Either way, Esme is not happy that Spencer knows what's going on.
General Hospital Spoilers: What's Next For Esme?
Avery adds, "Before, he didn't really know that she was talking to Ryan. So, she really has to watch what she says and try not to show how upset she is that she is losing access to a person she desperately wants to have a relationship with."
That said, fans will have to tune in to find out what happens next! Let us know what you think in your comments section below. Also, don't forget that General Hospital airs weekdays on the ABC network. Check your local listings for times.
Be sure to catch up with everything on GH right now. Come back here often for General Hospital spoilers, news and updates.