Celebrity Big Brother Season 3 Spoilers: Will Julie Chen Moonves Host In 2022?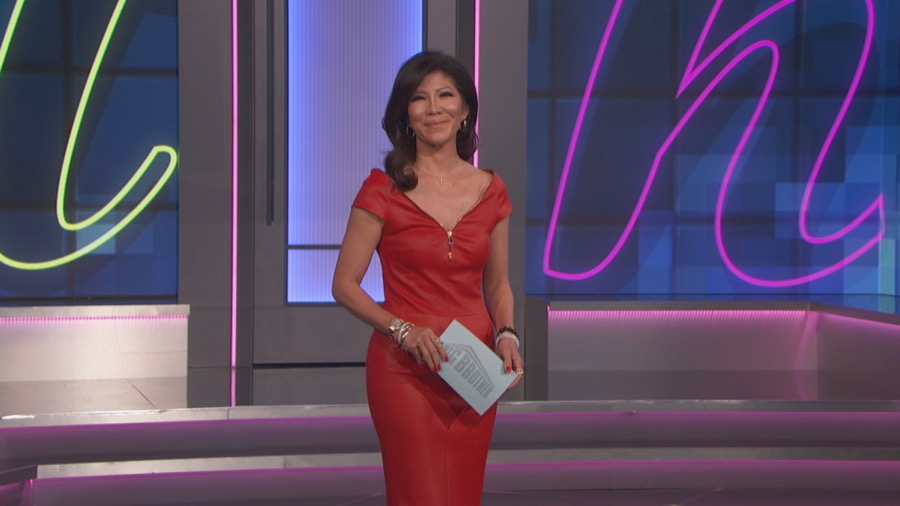 Celebrity Big Brother spoilers for season 3 include rumors about the 2022 host. Could Julie Chen Moonves return to that position again? Or will the network chose another popular celebrity, such as "Dancing With The Stars" former host Tom Bergeron? 
Find out the answer below. And see what Julie herself JUST revealed on Twitter about the Celebrity Big Brother season 3 rumors below!
Celebrity Big Brother Season 3 Host News Just Spilled On Twitter!
Rumors have swirled about who might host Celebrity Big Brother for season 3. And at first, no one confirmed the spoilers that Julie Chen Moonves would return to the show in 2022. But now Julie herself has stepped up to tweet the news! Well, sort of. 
Turning to Twitter, Chen Moonves wrote, "Looking for something New? [I] have just the thing for you," she promised. "A New Season of #BBCeleb Premieres February 2 at 8/7!" And the beloved BB Celeb host added, "New Year, new Houseguests, new game. Are you ready?"
Looking for something New? have just the thing for you 💁🏻‍♀️ a New Season of #BBCeleb Premieres February 2 at 8/7! New Year. New Houseguests. New Game. 🤗 Are you ready? 👀 pic.twitter.com/gDWcTaqowh

— Julie Chen Moonves (@JCMoonves) January 20, 2022
While Julie didn't add in her tweet that she will serve as host, a look at her Twitter handle reveals the answer. "Host of @CBSBigBrother , wife, mom, dog lover, & yogi!" sums up the Big Brother star. 
Everything To Know About The Celebrity Big Brother Season 3 Host!
When Julie Chen Moonves returns to host Celebrity Big Brother in 2022, she'll feel right at home, reports MSN. Since July 2000, Julie has hosted the original "Big Brother" and the spin-offs. And the celebrity version has become one of the former CBS "Early Show" anchor's passions.
Last year, Julie sought to bring back Celebrity Big Brother for the winter 2021 season. And the Big Brother host attempted to persuade the network by pointing out that the pandemic would make more celebrities available because so many shows had shut down temporarily. 
But CBS held off, waiting until 2022 to premiere season 3. As a result of the delay, though, Celebrity Big Brother may face a ratings war. Celebrity Big Brother will air at the same time as the Beijing Winter Olympic Games, per the Sun. 
And that challenge means the cast could make or break the success of the show. Thus far, neither the network nor Julie Chen Moonves has revealed all the celebrities who will compete. And that delay in the cast announcement parallels the suspense for which the original Big Brother has become known.
Celebrity Big Brother and Big Brother do have some differences. The cast members live in the same house, participating in competitions. One by one, the competitors get voted off the show. And they then form a jury to choose the final winner of Celebrity Big Brother. The prize for Celebrity Big Brother reportedly consists of a $250,000 payment as compared to the original version, which gives the winner $750,000.
Tell us what you think about Julie Chen Moonves returning as host! Are you looking forward to seeing her take over the reins of Celebrity Big Brother again? And after you've shared your views, check back on our site for more Big Brother and Celebrity Big Brother news!