The Young and the Restless Spoilers: Richard Burgi's Y&R Cast Exit Confirmed – Victoria's Trust In Ashland Destroyed?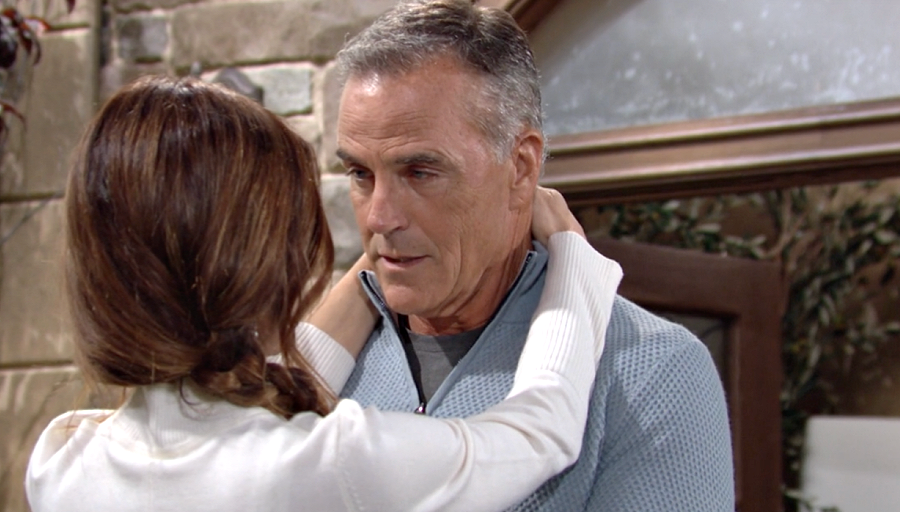 The Young and the Restless spoilers document that Richard Burgi's (Ashland Locke) surprise cast exit announcement means a major shakeup is ahead. Unless this role is being recast, Ashland will be leaving Genoa City, Wisconsin.
Based on Burgi's early January social media announcement, fans should expect Ashland to be gone very soon. Soap operas work on advanced schedules, digitally recording approximately one month before an episode is broadcast and made available for streaming.
A deluxe casket could be part of the final scenes where Ashland's death ends this character's run. That instance could happen as a result of the cancer diagnosis or, if not, via an unexpected removal from the earth is possible based on Ashland's sketchy past.
Young And The Restless Spoilers – Ashland Locke's Story Confirmed?
Various characters and fans do not believe that Ashland is an honest person. People on both sides of the screen feel that Burgi's character is a liar, choosing to believe that he has not told the truth about having cancer or is not presenting the true story about its severity.
Assuming a tight wrap to this storyline, speculators will be proven right or wrong. All who have questioned Ashland are not being overly skeptical.
Instead, they honestly responded to the many instances where Ashland did not tell Victoria Newman Locke (Amelia Heinle) and others the truth until being forced to admit that he was dishonest.
Young And The Restless Spoilers – Richard Burgi's Exit Options Are Considered
Let us assume that Ashland is dying of cancer and then does. Alternatively, fans could presume that someone he wronged, like the currently incarcerated Tara Locke (Elizabeth Leiner), Jesse Gaines (Jamison Jones), or someone Ashland wronged dramatically alters his life.
Ashland would not necessarily have to die to leave the show. Alternative options include leaving town due to his health lie being revealed, choosing to go on the run because an enemy is after him, or being imprisoned after a conviction for a crime.
The impact on Harrison Locke (Kellen Enriquez) would be minimal, as he is living comfortably with his biological father, Kyle Abbott (Michael Mealor), and stepmother, Summer Newman Abbott (Hunter King). However, that boy does care about the man he calls father.
Young And The Restless Spoilers – Consequences Result Following Departure
Victoria will be wrecked if the terminal illness is the cause of Ashland's death. She entered her relationship and then marriage with her eyes wide open. But, like anyone who loves another, she will not want to say goodbye.
Ashland's loss, with however it happens, will mean that Victoria is the sole head of Newman-Locke. She will become even wealthier through inheritance and be single again.
Newman-Locke should be fine, based on the meticulous merger plan Ashland and Victoria executed unless Burgi's character was scheming all along and was trying to decimate the company Victor Newman (Eric Braeden) founded.
Soap Spoiler is a leading source for everything linked to The Young and the Restless. Check back regularly for Y&R spoilers and news!