The Bold and the Beautiful News: Don Diamont Feels Like The Luckiest Man Alive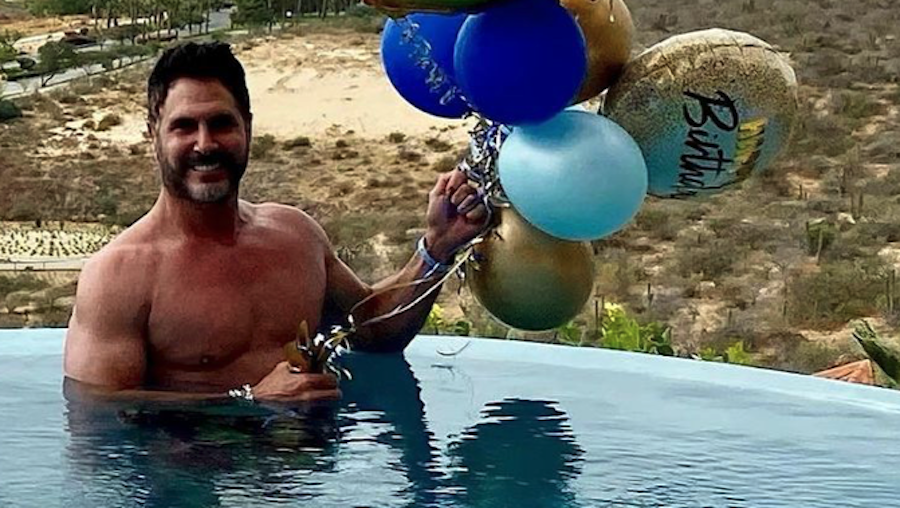 The Bold and the Beautiful star Don Diamont sure does feel like the luckiest man alive these days. The actor celebrated his 59th birthday and New Year's Eve with his family in Cabo, Mexico. And from what we can tell the entire family had a great time! Here's what you need to know.
The Bold and the Beautiful News: Don Diamont Feels Like The Luckiest Man Alive
Sharing highlights from his Cabo adventure with his family, Bill wrote, "HAPPY 2022 EVERYBODY!!!  Back from a perfect birthday week in Cabo! Had a blast with the family! Fun! Sun! Laughs! On the water. In the water. Whales! Whales! Whales! Luckiest man alive!!! Thanks to everyone @pueblobonito MonteCristo Villas for taking such great care of us!!!"
Many fans commented on his pics with, "Happy Birthday Don, and Happy 2022 to you and your family from Melbourne, Australia," along with, "Love all your posts of your beautiful loving and FUN FAMILY GLAD YOU ENJOYED YOUR CABO TRIP HERE'S WISHING A GLORIOUS NEW YEAR TO YOU ALL."
And not only is Bill a lucky guy, but he's also a caring one with a big heart. Back in 2020, the actor opened up about his ALS activism. In an interview with Soap Opera Digest, the handsome actor revealed that he got involved with this particular charity because of his longtime friend, legendary Hollywood publicist Nanci Ryder, who passed away from ALS back in June. He told the publication, "Yes. Nanci was my friend for my entire adult life. Her being stricken with this horrible illness gave me an awareness about it, but everybody should be aware of it. [Her battle] made it a priority to me, so I stepped up and I did whatever I could do wherever needed."
The Bold and the Beautiful News: Don Diamont And His Big Heart
When asked how did Nanci inspire Don to become an ALS activist, he said, "Nanci was my dear friend and she faced this with a courage that I honestly did not expect. I really could not imagine her seeing this through to its horrible, bitter end. She didn't have children or a husband so in that regard, it wasn't like she wanted to push through to be there for a family for as long as she possibly could."
Don added, "She wanted to have an impact. She wanted to raise money. She wanted to raise awareness. She wanted to make a difference. She was so very noble and very brave. That is the legacy she leaves, way beyond her professional success, which was remarkable in its own right. Look her up!"
In the meantime, let us know what you think by leaving us a line with your thoughts in our comments section below. The Bold and the Beautiful airs weekdays on the CBS network. Check your local listings for times.
Be sure to catch up with everything on B&B right now. Come back here often for The Bold and the Beautiful spoilers, news and updates.