The Young and the Restless Spoilers: Nick's Romantic Future With Sharon – Rey's Moving On?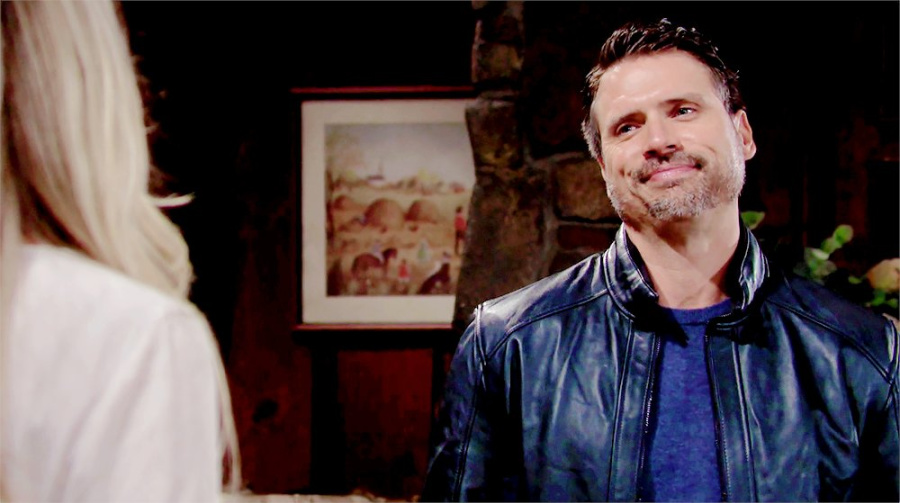 The Young and the Restless spoilers document that Nick Newman (Joshua Morrow) did admit to having a dream that caused an awakening. Sharon Rosales (Sharon Case), who knows him as well as anyone other than the Newman family, had a hunch that the unconscious event caused a shift in Nick's perception of reality.
The hour-long dream episode that Morrow recently appeared in provided a smart twist on this plot technique. Rather than having Nick serve as a Scrooge-like figure in the Christmas-themed scenes, he participated in a realistic series of conversations with those who are dear to him.
Nick's recent period of flux led to family problems and an end to Phyllis and Nick. The dream effect is helping him revert to stability. But he did not want to discuss details with Sharon while they were at Shick's treasured Crimson Lights.
Young And The Restless Spoilers – Were Conflicts Necessary?
Some instances can be cited where conflicts are pushed so that a character or characters can climb out of the soapy hole. Those storylines feel less than inspired.
However, there are tales where intriguing twists and unexpected long-term consequences generate productive results. Nick's referenced twist happened through the dream.
The audience will soon learn if Nick uses this moment of clarity and pursues a compelling future, rather than falling back or following a nondescript course.
Young And The Restless Spoilers – Sharon Rosales Is The Fixer
Sharon has grown significantly since Nick abandoned her following Cassie Newman's (Camryn Grimes) tragic death in 2005. Yes, it has been more than a decade and a half since that storyline fundamentally changed the course of Sharon and Nick's lives.
The intense grief Sharon endured, combined with Nick's self-centered actions, was tortuous. Case's character struggled greatly to regain and then sustain stability.
She was later diagnosed with bipolar disorder. That recognition, along with Sharon's more recent higher education pursuits, led her to become a licensed therapist. She now serves as the unofficial fixer for various Y&R characters, including Nick.
Young And The Restless Spoilers – Another Try Or No Do-Overs?
Two serious attempts at a Sharon and Nick reboot happened during the last decade. Both ended with remarriage fails. One can never say never if another attempt at reviving this one-time super couple takes place.
If another do-over is not being planned, then Sharon and Rey Rosales (Jordi Vilasuso) could be kept intact. However, their connection is comfortable but not electric.
As for Nick, his relationship with Phyllis Summers (Michelle Stafford) is over. But Chelsea Lawson (Melissa Claire Egan) has returned and is single. The could mean Chelsea and Nick again if a romantic future with Sharon does not become a goal.
This site is a leading source for everything linked to The Young and the Restless. Check back regularly for Y&R spoilers and news!