General Hospital Spoilers: Obrect Spills All Of Nina's Tea – Will She Retaliate?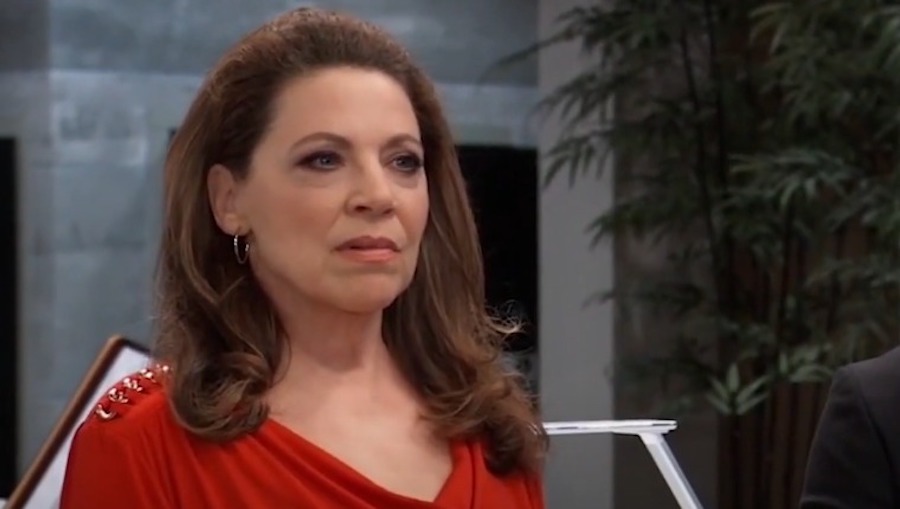 General Hospital spoilers say that Obrecht Liesl (Kathleen Gati) is about to spill of Nina Reeves' (Cynthia Watros) secrets. Of course, she is only doing this in the hopes that it will give Scott Baldwin (Kin Shriner) some leverage when he represents Nina. Obrecht tells Scott that she knows Nina had a romantic affair with Sonny Corinthos (Maurice Bernard) while they were at Nixon Falls together. Keep reading below for all of the latest spoilers you need to know.
General Hospital Spoilers: Obrect Spills All Of Nina's Tea – Will She Retaliate?
Speaking to Soap Opera Digest in a new interview, Kathleen Gati, who plays Obrect on the hit ABC soap, says that she's only doing this because she wants to help Nina get out of the situation that she's currently in. The actress puts it this way, "Liesl decides to share her knowledge with Scott because she desperately wants him to help Nina get out from under the fraud charges. Because if it comes out that Sonny was a party to it – which he obviously was since they were having a relationship – then there is a good chance that Scott can get the case thrown out."
General Hospital spoilers say that Liesl will proceed with caution, as she also wants to protect her relationship with her own niece. But at the same time she's also prepared to defend Nina against Carly Coritnhos (Laura Wright), if things will go that far. The last thing that she wants to see right now is Nina going to prison.
Kathleen adds, "And although Liesl knows that Carly is a force to be reckoned with, she doesn't fear Carly because at the end of the day, Liesl is not afraid of anyone, and can certainly take on Carly! And would do it in a heartbeat to protect her precious niece, Nina. Watch out!"
General Hospital Spoilers: What's Next For Nina?
With that said, it will be interesting to see how Carly will react to all of this. Watch this space. Of course, fans will have to tune in to find out what will happen next. Let us know what you think by leaving us a line with your thoughts in our comments section below. General Hospital airs weekdays on the ABC network. Check your local listings for times.
Be sure to catch up with everything on GH right now. Come back here often for General Hospital spoilers, news and updates.