The Bold and the Beautiful Spoilers: Katie Has Two Options – Team Carter or Team Bill?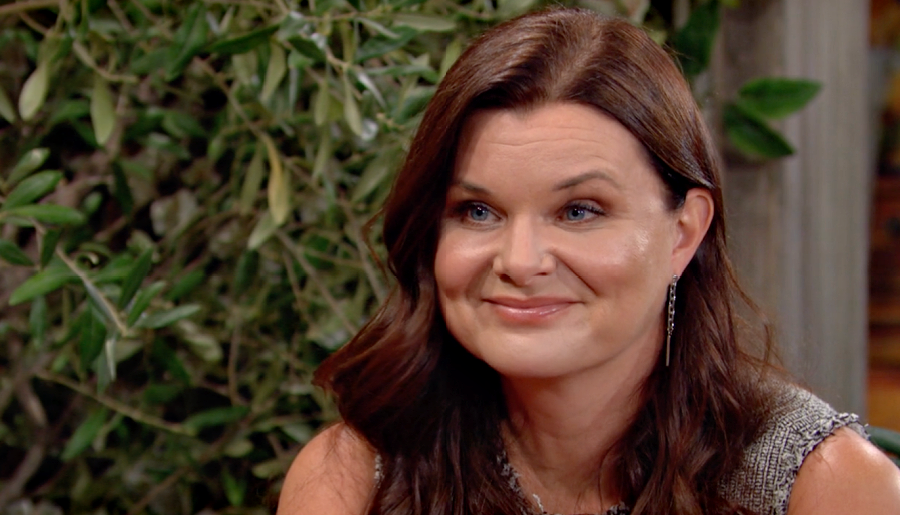 The Bold and the Beautiful spoilers document that Katie Logan (Heather Tom) appears to have moved past Bill Spencer (Don Diamont). Her new romantic interest is Carter Walton (Lawrence Saint-Victor), who is equally attracted to her.
However, TPTB brought Bill back to B&B's canvas. He was last seen regularly during the Vincent Walker (Joe LoCicero) cover-up crime, incarceration, and release.
A recent lunch with Liam Spencer (Scott Clifton) focused on Deacon Sharpe (Sean Kanan) and Hope Spencer (Annika Noelle). But Christmastime is coming, and with it, the chance for an emotional decision should be made.
Bold And The Beautiful Spoilers – Batie Now And Again?
Bill is the love of Katie's life. That alone keeps Bill on her radar forever.
However, Katie has often felt or even realized that she was not and still may not be his top priority. Her sister, Brooke Logan Forrester (Katherine Kelly Lang), has been Bill's weakness.
Brooke is with Ridge Forrester (Thorsten Kaye), Bill's enemy. But Bridge just entered another point of conflict, which Bill now knows about. So, his focus will shift from Katie again.
Bold And The Beautiful Spoilers – Carter Walton Represents A New Beginning
Katie was taken by Carter in recent weeks. She fully anticipated going to his condominium to chide him. Instead, he charmed her with his open admission about falling in love with Quinn Fuller (Rena Sofer).
Quarter was all the rage for a handful of weeks. But the writing staff provided a resolution to what became a short-term storyline. Queric did not end, as Carter anticipated, and Quinn is back with Eric Forrester (John McCook).
Katie could choose to begin a romantic relationship with Carter at any point. Bill would be stunned by that and might morph into his Dollar Bill persona if he learns that Batie is definitely a no-go.
Bold And The Beautiful Spoilers – Katie Logan Assesses Reality
Wanting to believe that Bill can fully invest in a Batie revival is a stretch. Katie knows that he loves their son, Will Spencer (Finnegan George), and sincerely cares for her.
But Bill's predictable pattern of tangents created too many tangents in days gone by. So, why bet on the future being different than the past?
Alternatively, Carter has no baggage. He has no history of hurting Katie either.
So, Karter projects as Katie's likely best option. Although, that realized couple would not prevent Bill from continuing to pursue her, unless he decides to be there during Brooke's latest period of distress.
This site is a leading source for everything linked to The Bold and the Beautiful. Check back on Soap Spoiler regularly for B&B spoilers and news!