General Hospital Spoilers: Marcus Coloma Weighs In On Nikolas Cassadine's Misfortunes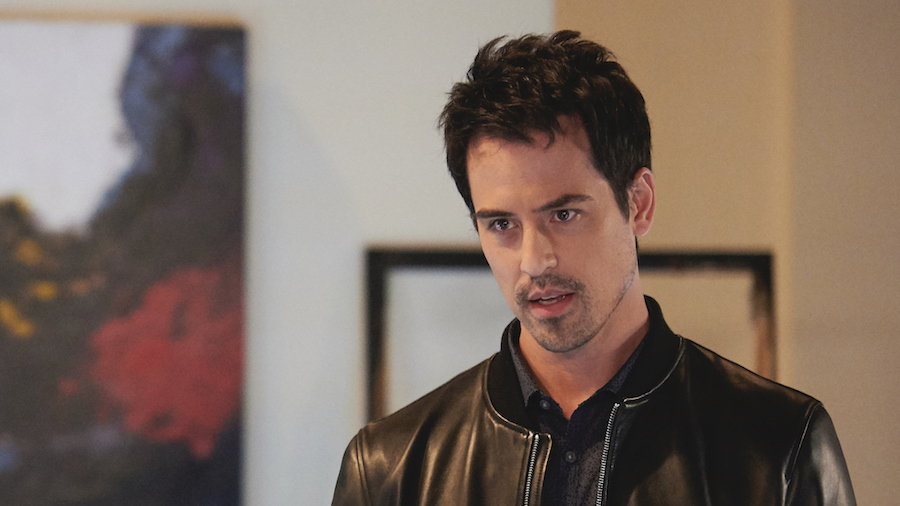 General Hospital star Marcus Coloma's character Nikolas Cassadine has had some good times, some bad times, and some downright ugly times in this fictional town of Port Charles that he lives in. But he's still got a lot of work to do. Here's what he has to say about it.
General Hospital Spoilers: Marcus Coloma Weighs In On Nikolas Cassadine's Misfortunes
Nikolas recently found out that Victor is alive, but agreed to keep it a secret. However, Coloma says that he's certainly not worried about Victor being alive and well and creeping around in the streets of Port Charles, despite the dangers surrounding it. At the same time, he's also successfully put the Hayden secret to rest. Shawn (Sean Blakemore) now has Nikolas' financial backing and in some ways, they are in bed together, with more conflict to come. It will be a matter of time before Nikolas snaps after being blackmailed for too long.
But the most interesting part of Nikolas' drama lately is the admission his son Spencer made and how this is going to impact their relationship and future together, especially since the young boy wants nothing to do with their family. Speaking to Soap Opera Digest in a new interview, Coloma opened up about how Nikolas was told by Spencer that he is cutting ties with him and the Cassadine fortune. Coloma told the publication, "There's a bit of pride because as much as it hurts, and obviously, it's upsetting, I think Nikolas probably feels, deep down, like he should have done the same thing. I think every Cassadine probably feels like they should have done it."
Coloma goes on to say that his character still has a strange feeling of hope, but at the same time his worst nightmare is that Spencer will never speak to him again. Then again, all he wants his son to be is both healthy and happy. 
General Hospital Spoilers: What's Next For Nikolas Cassadine?
Coloma continued, "I think what was the most upsetting to Nikolas is that his son had become so manipulative and created so much trauma for Ava, so the fact that Spencer is like, 'I'm done being a Cassadine and I'm dong with the money,' there is a heartbreak to that, but there is also the feeling of, 'You're free!' I think there's some bittersweet happiness for him."
With that said, General Hospital fans will certainly have to tune in this week to find out what will happen next. GH airs weekdays on the ABC network. Check your local listings for time. 
Be sure to catch up on everything happening with GH right now. Come back here often for General Hospital spoilers, news, and updates.