The Young and the Restless News: Michael Mealor Can't Keep Away From Genoa City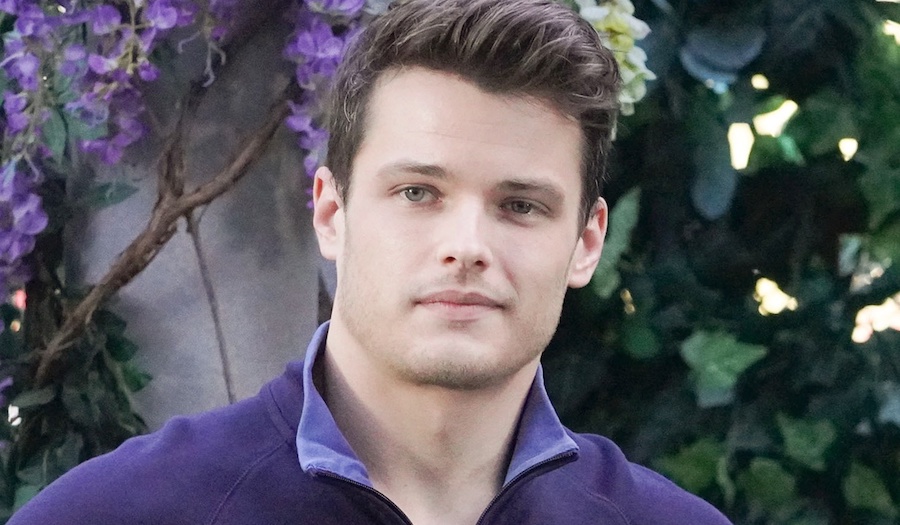 The Young and the Restless spoilers say that when it comes to actor Michael Mealor (Kyle Abbott), you can take the boy out of Genoa City, but you can't take Genoa City out of him. The handsome young daytime television star recently admitted that even though he's currently not on the show, he's still keeping in contact with a lot of his former co-stars, including the one and only Peter Bergman (Jack Abbott). Here's what you need to know.
The Young and the Restless News: Michael Mealor Can't Keep Away From Genoa City
Speaking to Soap Opera Digest in its latest issue, Michael says that he's got a close friendship with his on-screen father, but off-screen. He put it this way, "Peter and I still talk weekly and I'll see him every other week or so when we grab lunch or get together for something. He's still like a dad to me."
What's more, Michael also admits that Hunter King (Summer Newman) is his best friend and that he still talks to his former co-star Jason Thompson (Billy Abott) from time to time as well. In other words, Michael says that the Y&R trio are his "core group" that he keeps in contact with on a daily basis.
The Young and the Restless Spoilers: Will Kyle Abbott Return Soon?
Now, as far as whether or not Michael will return to The Young and the Restless anytime soon remains to be seen, but for now he gets to keep up with all of the latest storylines thanks to his mom. That's because she's still tuning on a daily basis even though her son is no longer on the show.
Michael explains, "When I told her I was going to leave, she was sad and I asked if she was still going to watch after I'm gone. She said, 'No, I think I'll take a break. To be honest, it's a lot of material to watch.' And you know what? She never took a break and still watches every episode. I called her yesterday and she was busy catching up on all of the episodes from the previous week. And to me, that's what a true soap fan is."
We certainly couldn't agree more! Fans will have to do the same by tuning in every day. Check your local listings for times. Be sure to catch up with everything on Y&R right now. Come back here often for The Young and the Restless spoilers, news and updates.