Days of Our Lives Spoilers: Kristen's New Alliance, Gwen Promised Payback?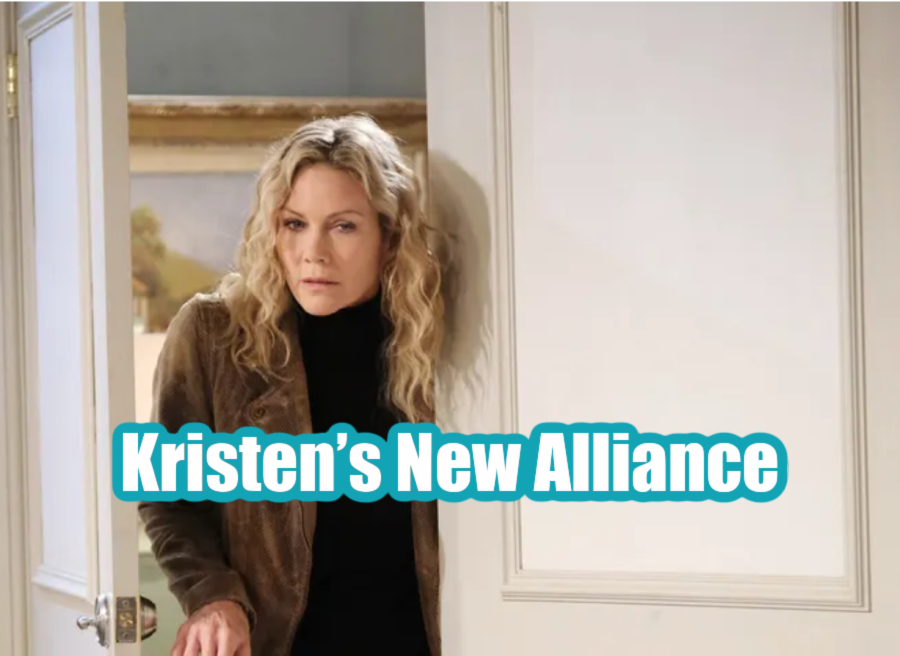 Days of Our Lives spoilers for the week of November 15 reveal that Kristen DiMera (Stacy Haiduk and Eileen Davidson) talks to Gwen Rizczech (Emily O'Brien). Around the same time, Gwen loses Jack Deveraux's (Matthew Ashford) and Xander Cook (Paul Telfer) searches for Sarah Horton (Linsey Godfrey). What does Kristen want with her?
Kristen DiMera's Escape
DOOL spoilers reveal that Kristen is currently being held after trying to kidnap Rachel DiMera (Finley Rose Slater). Not only did Kristen try to take the little girl, but she was also a woman on the run. Once Steve "Patch" Johnson (Stephen Nichols) hauls Kristen down to the station, she will get two unexpected people to help her escape.
DOOL Spoilers: Losing Jack Deveraux
Meanwhile, Gwen gets released from jail and shares a warm moment with Jack. However, Chad DiMera (Billy Flynn) and Abigail DiMera (Marci Miller) find out the truth about Dr. Clay Snyder's (Michael Lowry) blackmail. Once Jack learns the truth about Gwen's miscarriage, it destroys their father/daughter relationship.
Xander Cook's Search
Days of Our Lives spoilers reveal that when Gwen loses Jack, she will lean even more on Xander. After all, that is the only person who tolerates her in Salem. However, even Xander will end up abandoning Gwen. It is teased that Xander receives news that Sarah is in trouble and needs his help.
It's not clear how Xander gets this information, but we are betting Marlena Evans aka "MarDevil" (Diedre Hall) is involved! In fact, it is confirmed in Soap Opera Digest that Xander jumps out of bed to save Sarah leaving Gwen feeling completely alone, abandoned and rejected.
Days of Our Lives Spoilers: Gwen Rizczech's Payback
During the week of November 15, Kristen will reach out to Gwen. It's not clear if this will be Haiduk's version of Kristen or if it will be Davidson. Could it not even be the real Kristen and is just an impersonation by the devil? Or could the real Kristen want revenge and thinks Gwen can help her get it?
Of course, Gwen isn't going to help anyone unless there is something in it for her. So, what will be promised to Gwen and will she fall for it? What will Kristen tell Gwen to do and could there be consequences?
What do you think has Kristen reaching out to Gwen? Will the two join forces and if so, what will Gwen receive in exchange for her help? Does this have anything to do with Brady Black (Eric Martsolf), Chloe Lane (Nadia Bjorlin) and Rachel? Or is this concerning something else? We will have to keep watching the NBC soap to find out.
Be sure to catch up on everything happening with DOOL right now. Come back often for Days of Our Lives spoilers, news and updates.