The Young and the Restless Spoilers Wednesday, Sept 20: Victor's Secret Sell-Off, Billy's Deviation, Tucker's Indecent Proposal
The Young and the Restless (Y&R) spoilers for Wednesday, September 20 tease that Billy Abbott (Jason Thompson) takes matters into his own hands at the request of his big brother Jack Abbott (Peter Bergman).
Neither man like Tucker McCall (Trevor St. John), especially after he went on his honeymoon with their sister Ashley Abbott (Eileen Davidson) and left her in Paris, coming home all alone.
The Young and the Restless spoilers: Ashley Left Alone
Billy wants to play father and son, Tucker and Devon Winters (Bryton James), against each other in order to get Tucker to leave town with his tail between his legs.
It's a pretty dirty scheme, one that could come back to bite Billy. At any rate, Tucker tells Billy and Jack that he has no intention of leaving Genoa City, Wisconsin because his son Devon and grandson are there.
Given this information, the Brothers Abbott decide to bust up Devon and Tucker's bond.
But as Billy goes undercover, savvy Tucker butters up Billy by telling him that he's the only Abbott family member with a lick of sense. Billy will have to be careful to keep his loyalties straight inside his head!
Y&R spoilers: Tucker and Billy's Dangerous Game
Tucker wants to take over Jabot and thinks Billy can help him achieve this goal. In his mind, offering Billy a job will be the move that gets Billy on board with his takeover scheme. But he also has an ace up his sleeve, Billy's dislike of Jack's wife, Diane Jenkins (Susan Walters)!
Y&R spoilers: Victor's Victorious
Meanwhile Victor Newman (Eric Braeden) has sold his share in Chancellor-Winters but refuses to ID this mystery person–for now.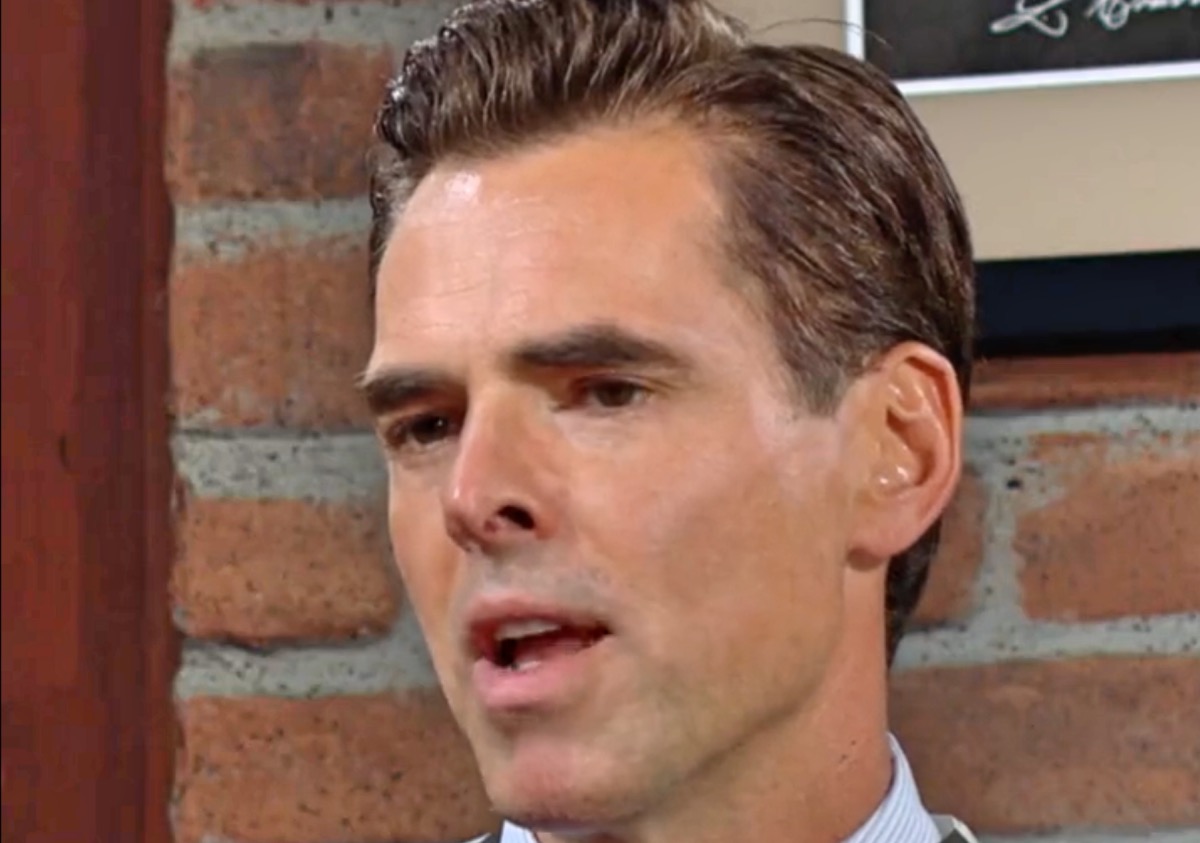 Lily Winters (Christel Khalil) and her brother Devon can't wrap their heads around Victor's unexpected move and feel betrayed.
At the same time they wonder about Jill Abbott's (Jess Walton) role in this scenario.
The Young and the Restless spoilers: Is Jill Complicit?
Elsewhere Summer Newman (Allison Lanier) wants a cease fire with Kyle Abbott (Michael Mealor). She doesn't want a do-over of their marriage, but she does want to make sure that their fractured relationship doesn't hurt Harrison Abbott Locke (Kellen Enriquez).
Both hotheads agree to stop fighting and make Harrison their priority. Kyle assures Summer that she can have a relationship with their son but how long will his generosity last if she takes up with a new man?
Be sure to catch up on everything happening with Y&R right now. Come back here often for The Young and the Restless spoilers, news, and updates.