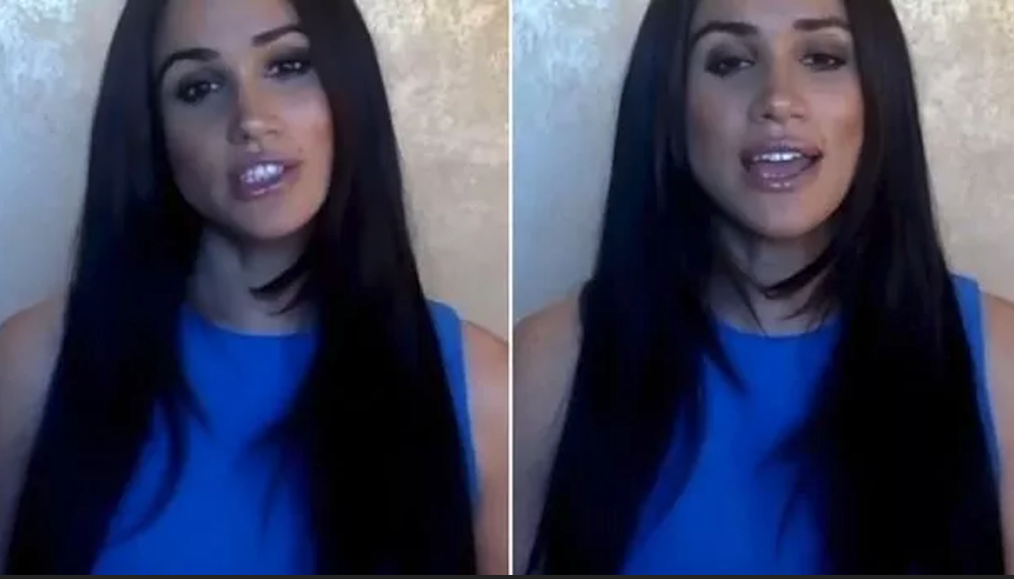 Meghan Markle might be a household name now thanks to her marriage to Prince Harry, but her life wasn't always this glamorous, nor was it always this royal. Before she married the most eligible bachelor in the world and became the Duchess of Sussex, Meghan Markle went through a lot of hardships in her life. In fact, she was a struggling actress who didn't find any success until the later stages in her career. She also came from a broken home and supposedly spent many years not seeing her mother, Doria Ragland. Here's what you need to know.
Tragic Details About Meghan Markle
Meghan's parents, Thomas Markle Sr. and Doria Ragland, divorced when she was young. Even though both of her parents were there when she was a toddler, it seemed as though Doria was missing during her daughter's formative years. During that time, Meghan was raised by her father. It was Thomas who had helped pay for her private school tuition. He also helped pave the way for her acting career by getting her a small part on General Hospital. What's more, it's also been said that it was Thomas who helped her get into college at Northwestern University as well.
And while Meghan had a very cushioned childhood and a great start thanks to her dad, she struggled in her Hollywood career. She only managed to land small parts in television shows and movies. However, it wasn't until she landed the role of Rachel Zane on Suits that she started getting recognized. But nothing helped make her the huge celebrity she is today thanks to her marriage to Prince Harry.
What's Next For The Duchess Of Sussex?
While anyone would love to marry someone handsome like the Duke of Sussex and become a princess, Meghan's introduction to royal life was anything but easy. She struggled to fit in with the royals. Things were so bad behind closed palace doors that she even considered ending her life at one moment. There was no one there to help her and her mental health was deteriorating.
But Prince Harry's royal family members weren't the only people giving Meghan a hard time. Her half siblings, Samantha Markle and Thomas Markle, have also dragged her name in the mud through their tell-all interviews with the press. Sadly, Meghan doesn't even speak to her father Thomas anymore. The only person she has in her life is her mother Doria, who was the only family member that attended her wedding to Prince Harry back in 2018.
Tell us, what do you think of this story? Drop us a line in our comments section below with your thoughts. Also, don't forget to come back right here for all the latest news and gossip about all of your favorite British royals, Hollywood actors, and reality television stars. We've got you covered.