The Young and the Restless Star Mark Grossman Like You've Never Seen Him Before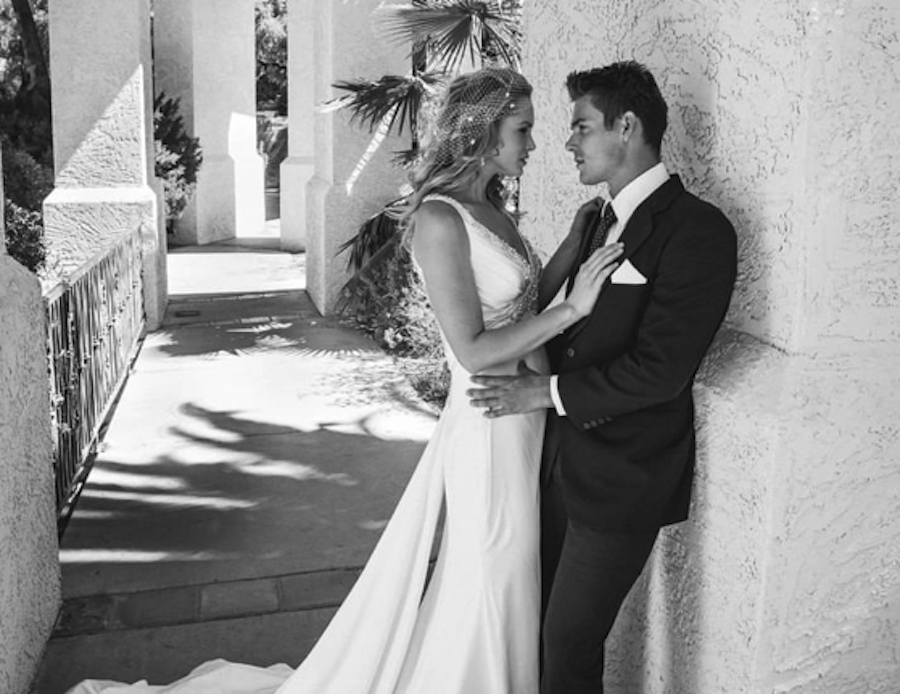 Mark, is that really you? It's The Young and the Restless star Mark Grossman like you've never seen him before: and that's in total wedding gear. But no, it's not what you are probably thinking. Keep reading below for everything you need to know.
The Young and the Restless Star Mark Grossman Like You've Never Seen Him Before
Before he became a household name for daytime television fans, Mark Grossman was a model in the fashion industry. He would often pose for print campaigns and ads for various different publications, like this one taken back in 2015 for a wedding magazine in Arizona.
So, in case you were thinking, no Mark Grossman is not getting married. It's just a throwback photo!
In an interview with Soap Opera Digest back in 2019, Mark said that acting was never really on his radar, but then again, modeling wasn't either. He said, "It just wasn't really on my radar. I had one friend who was trying to do acting and modeling for a year, but it was background noise to me. Then he got burned out and stopped doing it. That was really the only person around me that was doing anything like that."
Mark added that instead of acting and modeling, he wanted to be a pro racer. He explained, "I rode the class right under pro level. I was pretty good, but I just wasn't good enough. My life kind of took a different turn and I had to start thinking about adult stuff."
Y&R News: Mark Grossman Never Really Wanted To Get Into Acting
Luckily for fans, Mark's life changed around when he was offered the role as Adam Newman on The Young and the Restless. And as they say, the rest is history. Now if only the producers can replicate this wedding shot of Adam and another lucky Genoa City resident, right? There's no doubt that fans would love to see that happen!
In the meantime, The Young and the Restless fans will have to tune in to find out what will happen next! Watch this space as there's more to come. In the meantime, let us know what you think by leaving us a line with your thoughts in our comments section below. The Young and the Restless airs weekdays on the CBS network. Check your local listings for times.