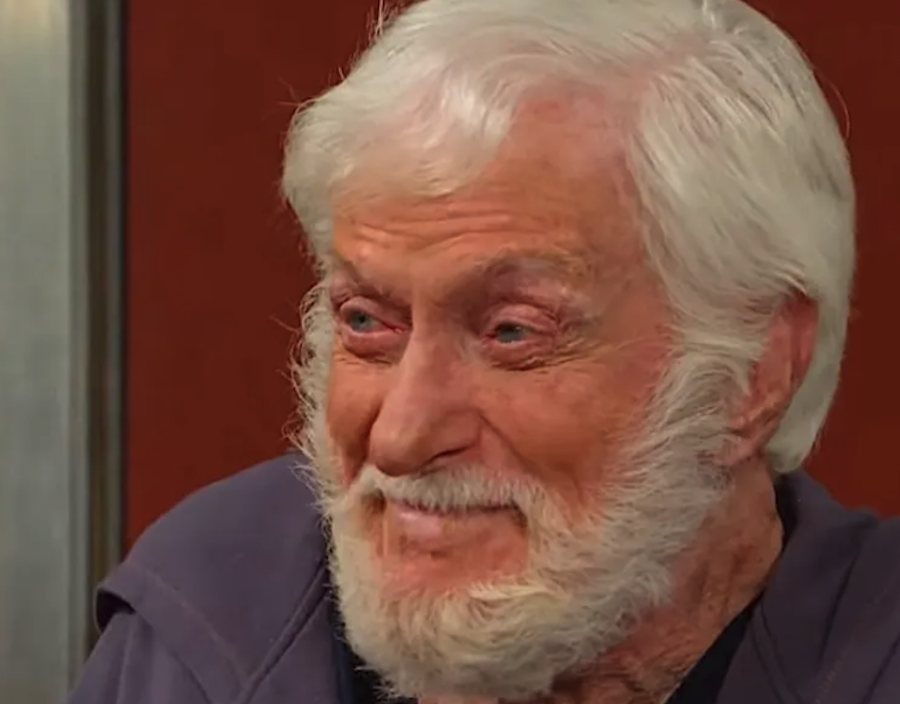 Days of Our Lives fans have been saying this for a very long time now: DOOL is becoming one of the best daytime television shows and there are a few good reasons for it. One of them is the fact that they've brought on Dick Van Dyke as a guest on the show! Here's what you need to know.
Here's Why Days of Our Lives Is The Best Daytime Television Show
According to the latest DOOL spoilers, Kayla greets a mystery stranger in a wheelchair who has been experiencing some memory loss. Thankfully, Marlena is around the help him put some pieces of the puzzle together. But who is he? Where did he come from? And why is he suddenly in Salem? Days of Our Lives fans want to know!
It goes without saying thay many Days of Our Lives fans have had a lot to say about Dick Van Dyke joining the show (even if it's just temporary) as a lot of people are super excited to see what's ahead. Some comments have included, "Wow. This is such a coup! Good for the show! It's a nice guest arc. Something nice and light is fun," along with, "I'm hoping he's playing Tommy Horton since Tommy's intro story almost sixty years ago was being an amnesiac like it seems Dick Van Dyke is playing. Or here's another idea. Why not make him Marlena's dad? Am I right in assuming that we've never actually met her dad? It could have been a great little story."
Days of Our Lives Spoilers: What's Going To Happen Next In Salem?
Another Days of Our Lives fan wrote, "Looking forward to seeing him and he is indeed a national treasure. If you haven't seen Lena Waite's 'Being Mary Tyler Moore' on HBO you should. Mary talks about how wonderful Dick was to her when she played his wife on The Dick Van Dyke Show. She talks of how he convinced series creator and HW, Carl Reiner (father of Rob) to write more dialogue for Mary so that she could demonstrate her comedic skills. The star of a show rarely does that. They remained life long friends."
We would have to agree with everyone that this is a wonderful idea and having a national treasure like Dick Van Dyke will definitely help boost the show's ratings. But then again, many DOOL fans have been raving about all of the good writing on the show for several months now. Clearly, the soap has something going on that its competitors just seem to lack these days and that's some clever writing and dialogue and creative and fresh ideas. Simply put, Salem has it going on! 
In the meantime, let us know what you think by leaving us a line with your thoughts in our comments section below. Days of Our Lives airs weekdays on the Peacock network. Check your local listings for times.
Be sure to catch up with everything on DOOL right now. Come back here often for Days of Our Lives spoilers, news and updates.