Days of Our Lives Spoilers Tuesday, August 22: Sloan's Emergency, Li's Romantic Plans, Melinda Considers Spilling, An Enlightening Talk
Days Of Our Lives spoilers for Tuesday, August 22 indicate that Sloan Petersen (Jessica Serfaty) will be faced with a medical emergency. Li Shin(Remington Hoffman) plans a romantic dinner.
Melinda considers spilling Sloan's secret. Johnny Dimera (Carson Boatman) and Chanel Dupree (Raven Bowen) have an enlightening talk.
Sloan Petersen's Medical Emergency
Days of Our Lives Spoilers Sloan's confession is unexpectedly interrupted. Melinda Trask (Tina Huang) has threatened to expose Sloan's secret if she doesn't throw Li's case for her.
Li was in on Stefan Dimera's (Brandon Barash) murder plot and Melinda knows that. Melinda has no proof of Li's guilt but expects Sloan to provide that.
Sloan knows that Eric Brady (Jason Gerhardt) is the father of Nicole Walker's (Arianne Zucker) baby. Nicole has known this for a while but has refused to tell Eric.
Sloan tried to prevent this from being discovered by submitting the wrong DNA and tampering with the results of the genetic testing as well. Unfortunately, Sloan chose to confide in Melinda.
DOOL Spoilers: Melinda Trask Considers Sharing Sloan Petersen's Secret
Li plans a romantic date for himself and Melinda. Unfortunately, Li has no idea that Melinda is trying to get him thrown in prison for attempted murder.
Melinda doesn't care if she is using Li to further her career, she just doesn't want to be out of a job. Will Melinda manage to get Li to confess to going along with this murder plot?
Melinda considers sharing Sloan's secret. Sloan has sworn Melinda to secrecy about the baby secret. However, Melinda considers sharing it with Li.
Of course, Melinda hopes that the knowledge will get back to EJ Dimera (DanFeuerriegel) or Eric. Will Melinda give up Sloan's secret while she goes to the hospital in danger of losing her child?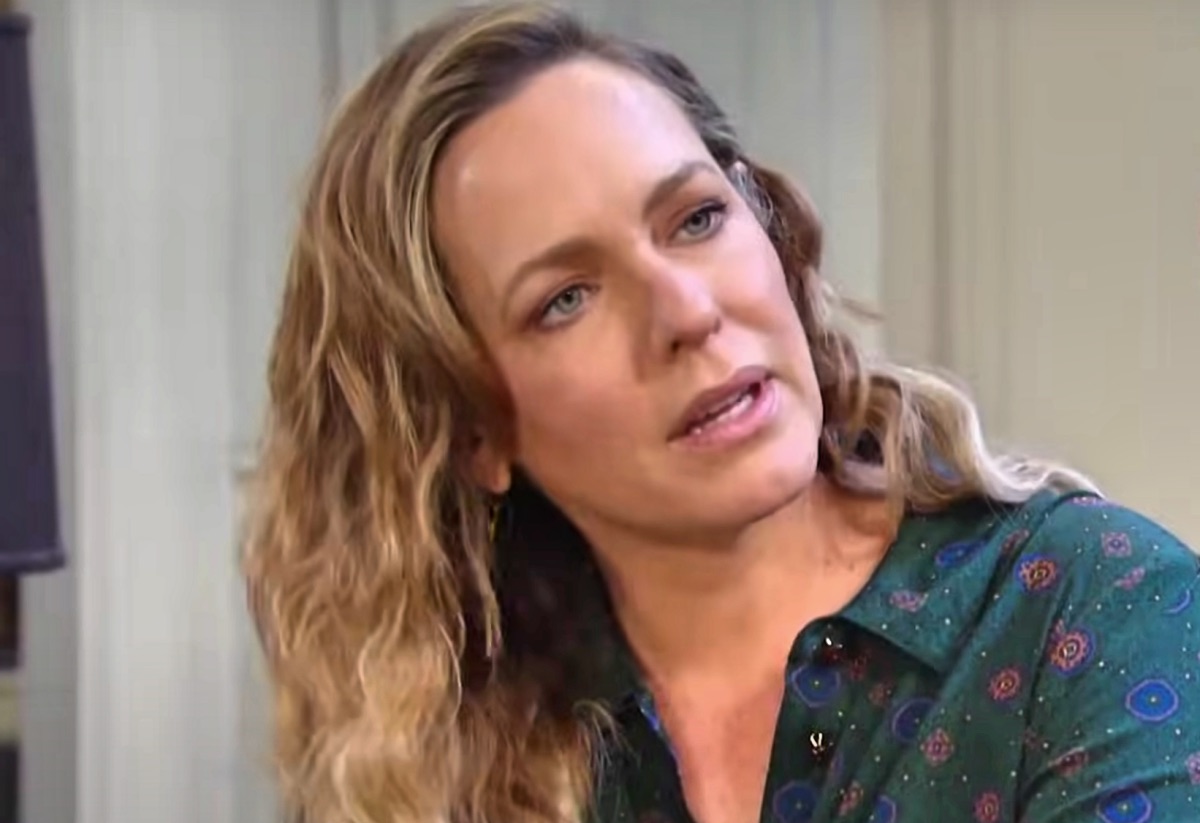 Days of Our Lives Spoilers: Johnny Dimera And Chanel Dupree Discuss Their Feelings
Johnny and Chanel deal with their feelings. Johnny has tried more than once to get his second chance with Chanel to reunite with him.
Ever since the devil broke up with Chanel, Johnny has tried to win her back. Unfortunately, Chanel has not been very receptive to this idea, even dating Johnny's sister to try to get over him.
Of course, Allie Horton (Lindsay Arnold ended up cheating on Chanel with Alex Kiriakis (Robert Scott Wilson) and then left town with her brother.
Allie is now in another relationship and is not interested in rekindling anything with Chanel. Will Johnny and Chanel get back together and give their relationship another try?
Be sure to catch up on everything happening with DOOL right now. Come back here often for Days Of Our Lives spoilers, news, and updates.