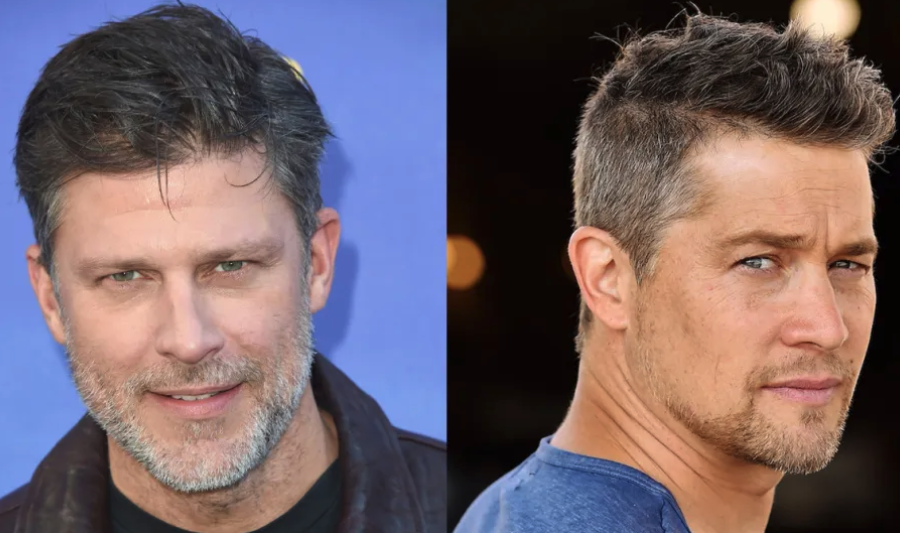 Say it isn't so! Days of Our Lives comings and goings say that Greg Vaughan is out! But don't worry, he's not out forever. Instead, the actor, who is best known for his role as Eric Brady, has been temporarily recast with a new actor. Here's what you need to know.
Days of Our Lives Comings And Goings: Greg Vaughan Is Out!
According to Soaps in Depth, Eric has been temporarily recast with Jason Gerhardt. The reason why fans won't see Greg for a few weeks is because he was temporarily unavailable to film his episodes back during the holidays at the end of 2022. As many Days of Our Lives fans are probably already aware, the hit Peacock soap films six months in advance.
If Jason looks like a familiar face to soap opera fans, it's because he is. The actor is best known for his role as Cooper Barrett on General Hospital, which is a role that he had back in 2007 and 2008.
Back in June, Greg celebrated a rather huge milestone. He turned 50! Also, back in April, Greg admitted why his character, Eric Brady, has been acting so differently in Salem lately. He told Soap Opera Digest, "To go from the priesthood to being the American Gigolo was not what I expected," he admits with a laugh. "Eric's never been in and out of the bedroom so much with so many different women. He had always been a very monogamous individual. I was like, 'Ron, wow. This is way far left. Okay. That's our guy.' Now it's just trying to [play him] with the right motivation and intention, not making excuses, and being accountable for his actions."
Days of Our Lives Comings And Goings: What's Next For Eric Brady?
Greg added, "He'd been holier-than-thou for so long. That's really how I felt, and the state of mind I was at with Ron, having the conversation, 'I'm bored. I'm tired of being the good guy. I don't want to be that guy anymore.'"
With that said, Days of Our Lives fans will have to tune in to find out what will happen next! In the meantime, let us know what you think by leaving us a line with your thoughts in our comments section below. Days of Our Lives airs weekdays on the Peacock network. Check your local listings for times.
Be sure to catch up with everything on DOOL right now. Come back here often for Days of Our Lives spoilers, news and updates.