The Bold and the Beautiful Spoilers: Steffy Is Not In Love With Finn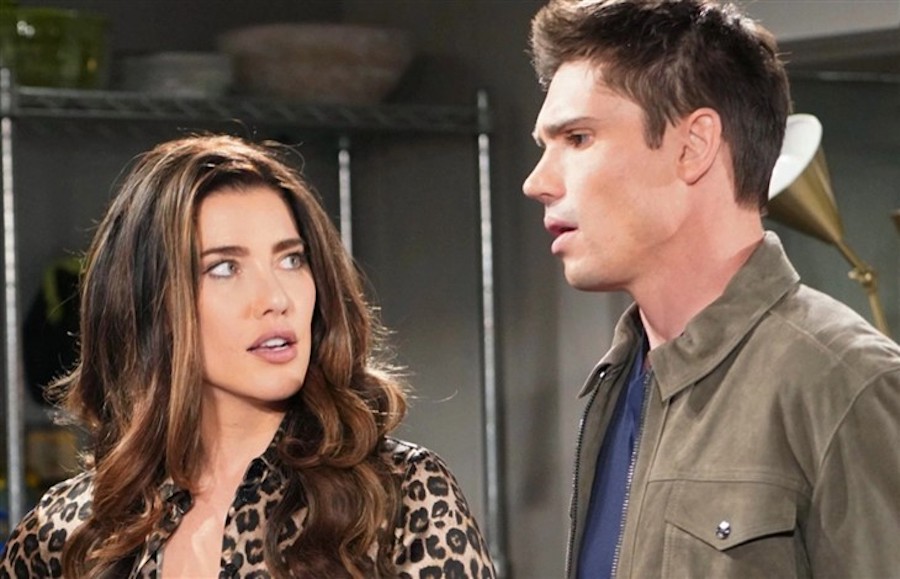 The Bold and the Beautiful spoilers say that at this point, it's pretty safe to say that Steffy Forrester might not be in love with Dr. John Finnegan in the way that everyone probably thinks. Otherwise, she wouldn't allow Liam Spencer to be in her life as he is, and she certainly wouldn't be keeping that major secret about the kiss they shared in Italy from him. Keep reading below for everything you need to know.
The Bold and the Beautiful Spoilers: Steffy Is Not In Love With Finn
It seems like Steffy might be doing more harm than good by staying with Finn at this point. And that's not just because Sheila Carter is in the picture again, but because deep down inside, she might not even be in love with him. Even though she knows that she shouldn't be with a guy like Liam – especially with all of his commitment issues – her heart still wants him and it wants him in a way that it's never really wanted Finn. With Finn, Steffy has felt both lust and protection, but maybe not love.
Of course, many B&B fans sure have had a lot to say about this storyline on social media. Some have even commented with, "I'm really beginning to question Steffy's commitment to Finn. She keeps letting Liam back into her home, she doesn't call him out on motives she knows are there, and she just keeps denying rather than countering," along with, "I'm beginning to think Finn's better off without her, honestly. If Finn thinks Shelia is going to get a pass, he is in for a rude awakening.  It's only going to get worse when he tells steff how he feels about his egg donor."
The Bold and the Beautiful Spoilers: What's Next For Steffy And Finn?
Another fan wrote, "Finn and Steffy will get through this as this is just angst which they need since Jacqueline will be on maternity leave. The two of them are going to overcome this obstacle but Tanner and Jacqueline will slay these scenes and should nominate them for the Emmys next year."
The Bold and the Beautiful fans will have to tune in every day to find out what will happen next. In the meantime, let us know what you think by leaving us a line with your thoughts in our comments section below. The Bold and the Beautiful airs weekdays on the CBS network. Check your local listings for times.
Be sure to catch up with everything on B&B right now. Come back here often for The Bold and the Beautiful spoilers, news and updates.