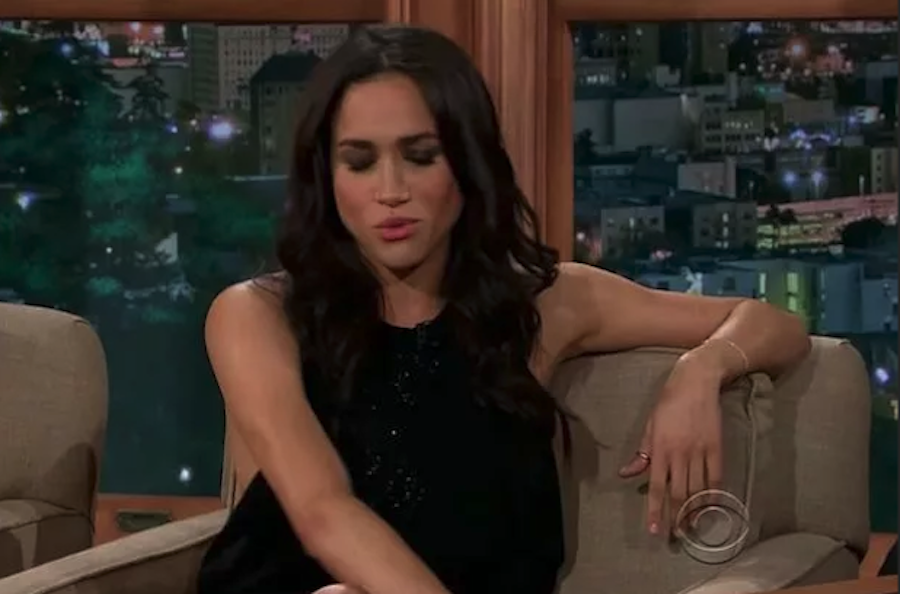 Royal Family News suggests Meghan Markle is facing some major humiliation. That's because there is no way that she will ever move back to the UK, let alone step foot in the country again if she doesn't have to. Yet, there's a good possibility that she might seeing how her life in California with Prince Harry is on the brink of collapse. Here's what you need to know.
Royal Family News: Meghan Markle Is Facing Major Humiliation
Royal expert Richard Fitzwilliams, who often does have something or another to say about the royal family, suggests that the Duchess of Sussex is going to be anything but happy about the prospect of moving back to the UK. That's because she didn't take all of these steps forward in her life just to take a major step back. Plus, she knows that the majority of people in the UK absolutely loathe her, too. 
When asked about the prospect of seeing Harry and Meghan return to London, he told GB News in a new interview, "This would be one of the most bizarre events in royal history if they did return after all the attacks. It would be a humiliation for Meghan and Harry."
He continued, "The idea that after everything that has happened that Meghan and Harry could just walk back in is beyond extraordinary," while also adding, "I don't think he [Harry] can come back. He's caused so much damage to the family and the concern now is that if he does return, he could well damage it even further. I think Meghan would've been horrified by Harry's suggestion."
Royal Family News: What's Next For Meghan Markle?
So far the Duke and Duchess of Sussex have not made any comments about their future plans or where they will even live for that matter. However, there have been reports suggesting that they are looking to put their Montecito mansion up for sale. If that does happen, that will surely indicate that they are looking to make a major move. Watch this space as there is more royal drama to come.
Tell us, what do you think of this story? Drop us a line in our comments section below with your thoughts. Also, don't forget to come back right here for all the latest news and gossip about all of your favorite British royals, Hollywood actors, and reality television stars. We've got you covered.