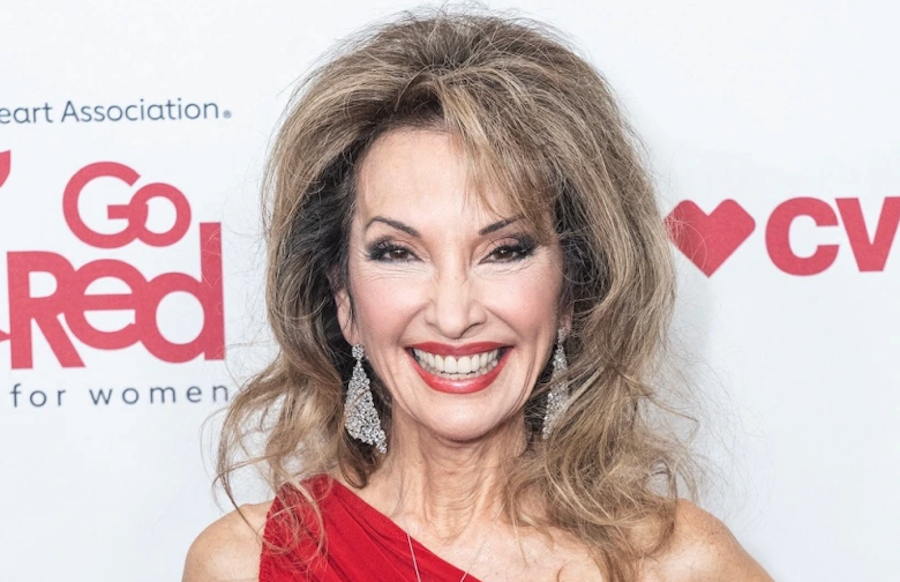 Long live the queen – and we truly do mean that! All My Children vet Susan Lucci, who was best known for her iconic role as Erica Kane, recently opened up about her heart attack scare. The actress admits that her health scare is one of the reasons why she's now urging other women to avoid having a heart attack themselves. Here's what the Emmy winner has to say!
Susan Lucci Opens Up About Her Heart Attack Scare
Speaking to the new magazine called First for Women, Susan admits that before her health scare, she started doing something that made her fall back into her old habits. The actress put it this way, ""I'm ashamed to say that I reverted back to my original behavior, which was to say to myself, 'Oh, it's nothing, it'll just go away,' and 'I can't go to the hospital right now. I was shocked that I was feeling some of the symptoms I felt in 2018 again and just thought, 'This is crazy — it can't be happening again.'"
The All My Children alum is urging women to listen to their bodies and to respond accordingly, no matter how hard it may sound. Susan continued, "It seems so counterintuitive. Why would my jaw hurt? But it's actually a common symptom of a heart attack in women. A lot of women think the symptoms will just go away like I did," she said. "But now, I tell women to act on those feelings."
Susan Lucci Gives Her Best Tips For Fans
So, what are some of Susan's points to pay attention to? She says that the best things to do to avoid a heart attack (which she did), are: 
Listen to your body

Don't ignore symptoms

Take action—call your doctor/ go to the ER

Put YOU on your To-Do-List!!!
When the queen of soap opera television says you need to do this, then you absolutely need to do this! That said, we are pleased to hear that Susan is doing much better now and enjoying her life as she should be. Now, if only an All My Children reunion would happen, things would be even better, right?
Tell us celebrity gossip fans, how do you feel about this story? Contribute to the buzz by dropping us a line with your thoughts in our comments section below. Also, come back here for all the latest news about your favorite Hollywood and reality television stars right here.