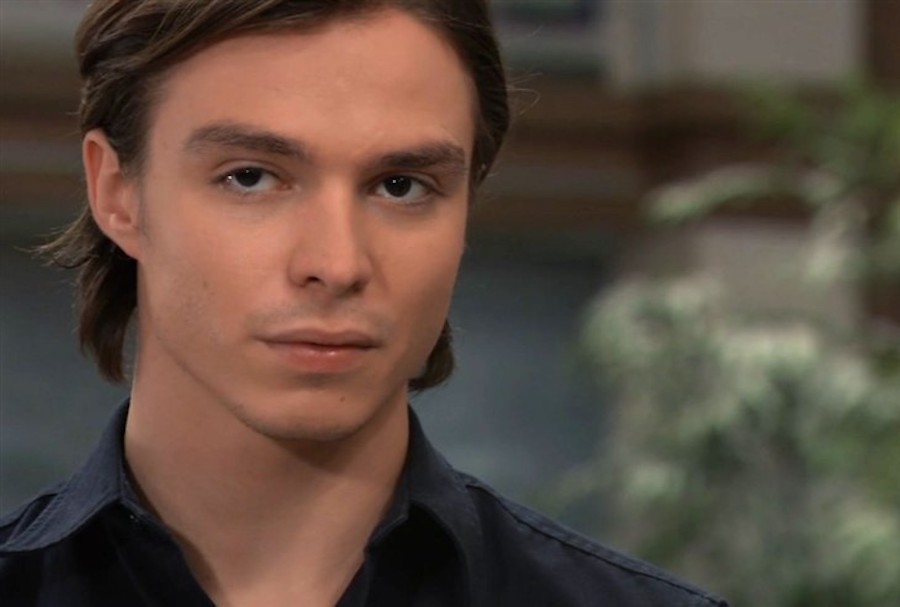 General Hospital spoilers say that Spencer and Trina have opposing views on how to handle the so-called evidence that is incriminating Esme. In fact, Spencer is faced with a dilemma when he and Trina find the content of the safe-deposit box that Victor had left them. Keep reading below for everything you need to know.
General Hospital Spoilers: Spencer Makes A Very Sneaky Move
According to the latest edition of Soap Opera Digest, actor Nicholas Chavez, who plays Spencer on the hit ABC Soap, explains that as his character starts pulling items out of the box, it becomes pretty clear what Victor's intentions were. Yet, this complicates the situation because all of the items are proof that Esme is guilty of drugging Oz and trying to orchestrate the revenge sex tape situation with Cameron and Josslyn. Clearly, all of this evidence is going to send the young mother to jail.
However, General Hospital spoilers say that all of the evidence in front of him might not be authentic. Nicholas puts it  this way, "He knows that Trina wants to run and take this stuff to the police and put Esme where she belongs, but he is hesitant enough that she kind of picks up on it. They have that kind of conversation that couples have from time to time, which is life, 'You are acting so weird.' But Trina kind of holds Spencer's feet to the fire and says, 'Tell me right now or else.' Spencer folds and says, 'This is probably not legit.'"
General Hospital Spoilers: What's Next For Spencer And Trina?
In the end, Nicholas says that Spencer just concedes and sort of puts on a little of a show for Trina. The actor previews, "He's like, 'Oh, my gosh, you are so right, I can't believe I was even thinking about that,' and he tells her that he is going to destroy the evidence. But he does no such thing."
If that weren't enough, Spencer goes behind Trina's back and "puts the evidence right in the box so that he can save it for a later time, should he need it."
With that said, fans will simply have to tune in each and every day to find out what will happen next! Watch this space. Until then, let us know what you think by leaving us a line with your thoughts in our comments section below. General Hospital airs weekdays on the ABC network. Check your local listings for times.
Be sure to catch up with everything on GH right now. Come back here often for General Hospital spoilers, news and updates.