The Young and the Restless Spoilers: Summer Hides Phyllis, Ends Up Getting Busted For Her Crime?
The Young and the Restless spoilers show that as Summer Newman (Allison Lanier) continues to skirt the subject of the fact that she knows her mother is alive and hiding, Kyle Abbott (Michael Mealor) could soon see another close family member go in jail.
Since killing Jeremy Stark (James Hyde) and fabricating her death, Phyllis Summers (Michelle Stafford) has been living in seclusion, but that may soon change. Chance Chancellor (Conner Floyd) and everyone else are starting to realize that Phyllis could still be alive, and that she will eventually have to make a comeback.
The Young and the Restless Spoilers – Phyllis Summers Should Come Clean
If she doesn't set things right, her children will suffer a severe blow to their life as a result of the excessive strain she has been placing on them. Summer could be discovered prior to that, though and her life could be over.
Summer will eventually be exposed, which may result in jail time in addition to a probable divorce. This cannot in any way be taken lightly, and Summer may find herself there before we know it. The reaction from Kyle's face would be amazing to see and how he would react knowing that Summer played a part in keeping his mother in jail.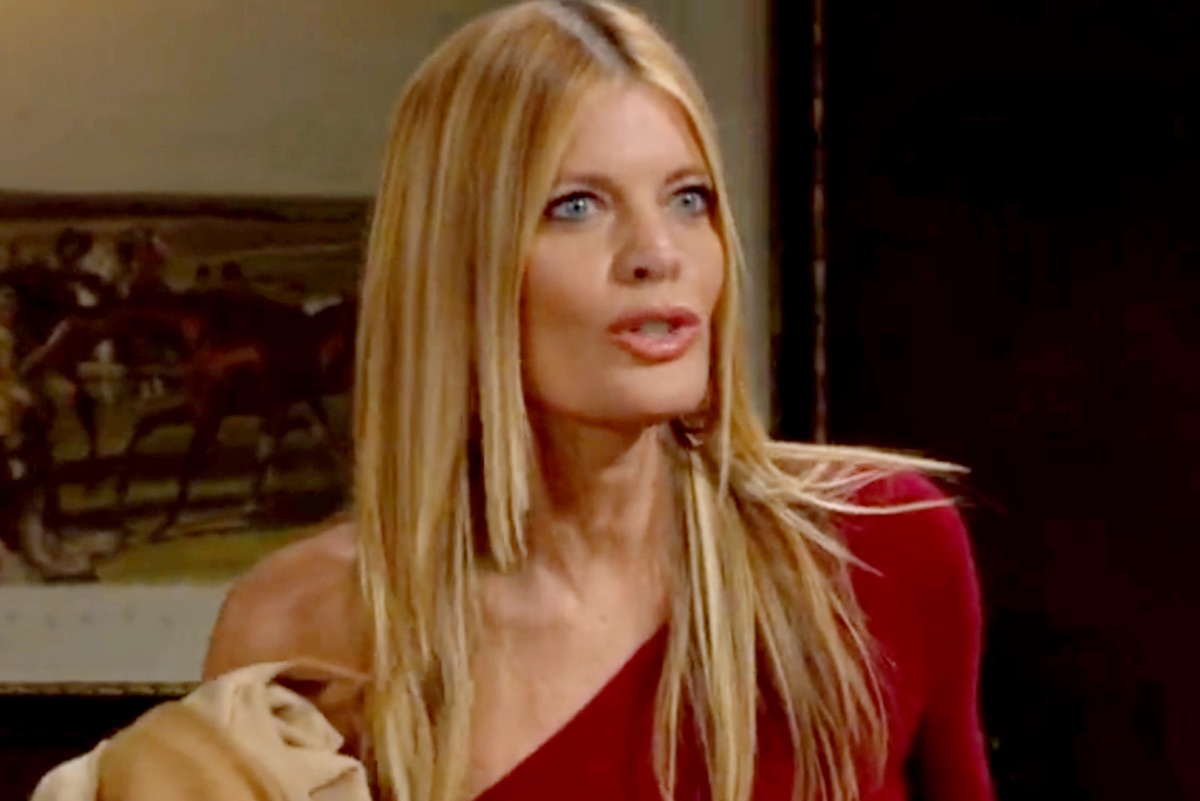 Y&R Spoilers – Phyllis Summers' Secret Could Be The End Of Her Family
She has been harboring a secret from Daniel Romalotti Jr. (Michael Graziadei), and now their lives are going to change drastically. Summer is never someone we envisioned going to jail, is she? Although it would be unusual to see mom in jail, she must speak the truth, ensure that Diane Jenkins (Susan Walters) is freed, and see to it that her mother is held accountable for her actions.
Naturally, I don't think Summer would abandon her mother, so we'll have to handle this difficultly. We all seem to be becoming weary of waiting for Phyllis to break her news, therefore it's time something happened with this plot.Phyllis is not only tearing apart her own family, but destroying her daughter's family and marriage with this plot. It's completely ridiculous and we need to move on. Perhaps Cameron Kirsten's (Linden Ashby) involvement could in Genoa City could stir this up a bit.
What do you think? Are you a fan of Phyllis and do you think she just needs to come clean and let everyone know the truth? Share your thoughts and remember to keep watching the CBS soap to see what happens next.
Be sure to catch up on everything happening with Y&R right now. Come back here often for The Young and the Restless spoilers, news, and updates.