The Bold and the Beautiful Spoilers: Steffy Knows There Has To Be A Way To Put An End To 'Psycho' Sheila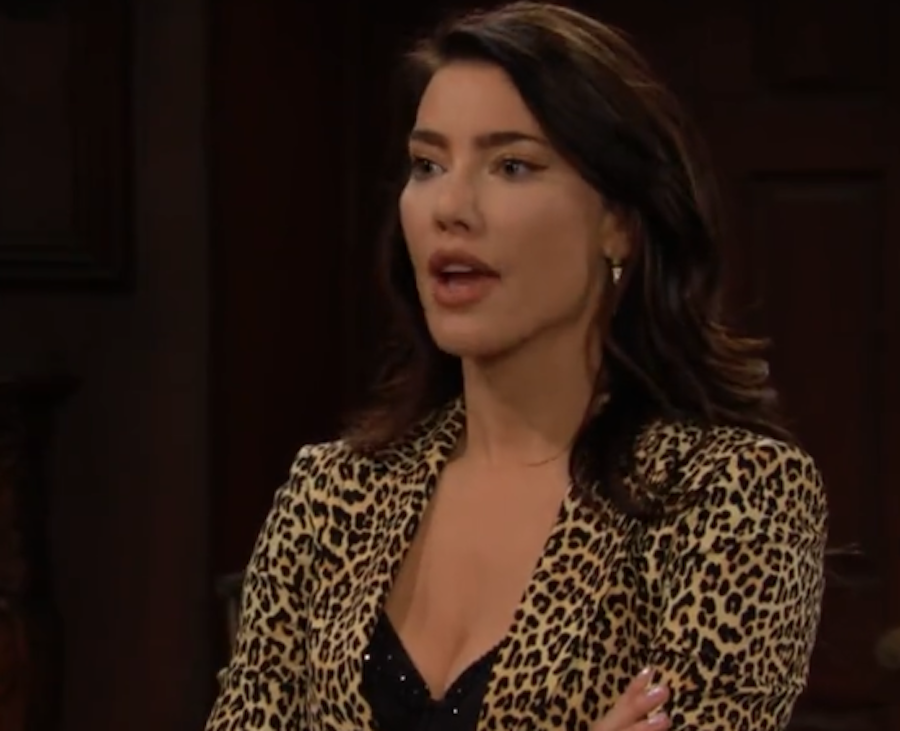 The Bold and the Beautiful spoilers say that Steffy Forrester (Jacqueline MacInnes Wood) is definitely taking matters into her own hands, especially when it comes to Sheila Carter (Kimberlin Brown) and the control that she currently has over Bill Spencer (Don Diamont). Or at least, that's what everyone thinks. Keep reading below for everything you need to know.
The Bold and the Beautiful Spoilers: Steffy Knows There Has To Be A Way To Put An End To 'Psycho' Sheila
In the latest preview for this week's episode of The Bold and the Beautiful, Steffy tells Finn (Tanner Novlan) that there has to be a way to put an end to 'psycho' Sheila. There's no denying that, right? Seeing how no one is willing to step up and get into her face, Steffy is about to do that on her own – regardless of what the consequences may be. In other words, this girl is in danger!
Of course, it didn't take long at all for both fans and followers to weigh in on the matter on social media. It seems like there are a lot of people over this storyline already. Many commented with, "Enough of Sheila and Bill being dumbed down, the show needs another storyline arc. A few suggestions – bring back Wyatt in a big way, bring back Thorne or Nick or Connor, bring on an older RJ," along with, "I sure wish SOMEONE would take Sheila down. Down and off the show. For good. Pair Bill with Li or maybe Shauna. Give Wyatt a story. And Justin. And Eric and Donna. Bring Quinn back. And Ridge. But I'm perfectly fine not seeing Paris and Zende."
The Bold and the Beautiful Spoilers: What's Next For Steffy?
Another critic wrote, "Set Douglas on her. He's the smartest character on the show, and could easily outsmart Sheila. I mean, look at how easily he managed to blindside everyone with his decision to live with Steffy and Finn. Sheila is literally no match for that kid."
And then there was this comment, too: "Bill should have ended up with Li like it would have been perfected and Shelia could of still be apart of the storyline. Li would be around the kids and she would be looking in the window and see what she wanted so badly."
With that said, fans will simply have to tune in to find out what will happen next! The Bold and the Beautiful fans, what do you think of this story? Go ahead and let us know what you think by adding some buzz in our comments section. Also, don't forget that The Bold and the Beautiful airs weekdays on CBS. You'll need to check your local listings for times.