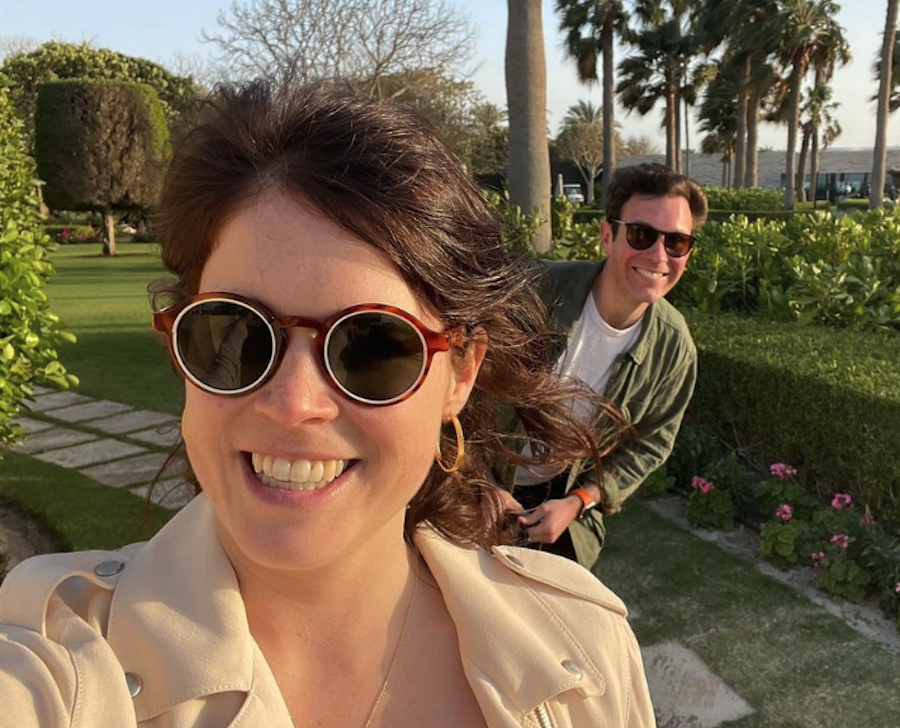 British Royal Family News suggests there might be another royal looking to make a huge change in the coming months ahead. There's a new report that suggests Princess Eugenie might already be house hunting in California as she was spotted out and about in Los Angeles this past week. Here's what you need to know.
Royal Family News: Princess Eugenie Spotted In Los Angeles – Is She House Hunting?
As many royal fans know by now, Eugenie is perhaps the only member of the royal family who is still quite close to her cousin, Prince Harry. In fact, she and her husband Jack Brooksbank, along with their son August, have visited Harry and Meghan Markle in California several times now. The two couples were spotted even having dinner together in Malibu and Eugenie and Harry had a nice evening at the Super Bowl back in 2022. Clearly, Eugenie is the member of the monarchy that Harry and Meghan can still count on as a friend.
That's why there's ripe speculation that Eugenie and Jack might be looking to make a huge change in their lives. They've already moved from London to Portugal to get away from all of the drama surrounding her father, Prince Andrew. That, and they were also looking to distance themselves from the toxic environment behind the scenes at Buckingham Palace.
Royal Family News: What's Next For Eugenie And Jack?
While Eugenie herself has not made any comments about her future plans, she sure has been spending more time in California now than ever before. Could it be that she wants to move next to Harry and Meghan so her children can grow up next to their cousins? Possibly so. As fans already know, Eugenie is currently pregnant with the couple's second child. Moving would definitely be a great way to start things fresh. There's no doubt that Prince Harry and Meghan Markle would enjoy the royal company, right? Prince William and Kate Middleton might even get jealous of their couples night! Watch this space.
Tell us British Royal Family fans, how do you feel about this story? Contribute to the buzz by dropping us a line with your thoughts in our comments section below. We'll make sure to update you with all of the latest information about King Charles, Prince William, Kate Middleton and the rest of the firm right here.